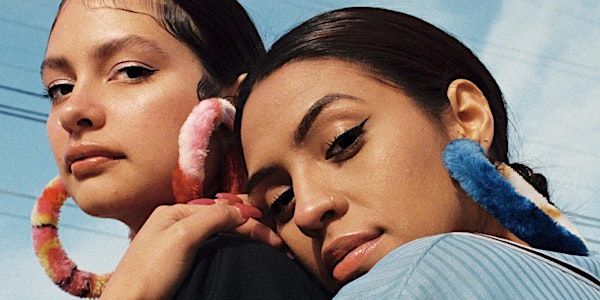 Artpace Reading Red Book Club: Aperture Magazine 245: Latinx
Join Reading Red - an Artpace book club - and explore literature that has inspired artists and exhibitions.
About this event
Join Artpace for our April Reading Red Book Club meeting to discuss Aperture Magazine, Issue 245: Latinx. Selected by Spring International Artist-in-Residence Guest Curator Marcela Guerrero and co-edited by Summer Guest Curator Pilar Tompkins-Rivas, Latinx presents images and essays that collectively chart the history and future of Latinx culture and celebrates the dynamic visions of Latinx photography throughout the United States.
The book club meeting will be held virtually on Zoom, Saturday, May 7, at 2pm. Reading Red Book Club is free and open to the public. Registration is required.
Purchase a copy of the magazine from your local bookstore or at aperture.org.
Marcela Guerrero is Assistant Curator at the Whitney Museum of American Art, New York. Recently, she was part of the curatorial team that organized Vida Americana: Mexican Muralists Remake American Art, 1925-1945. In summer 2018, Guerrero curated the exhibition Pacha, Llaqta, Wasichay: Indigenous Space, Modern Architecture. From 2014 to 2017, she worked as Curatorial Fellow at the Hammer Museum in Los Angeles, where she was involved in the much-lauded exhibition Radical Women: Latin American Art, 1960-1985, organized as part of the Getty Foundation's Pacific Standard Time: LA/LA initiative and guest-curated by Cecilia Fajardo-Hill and Andrea Giunta. Along with Fajardo-Hill, Guerrero curated the show's selection of Latina and Chicana artists and wrote the catalogue chapter on Caribbean women artists, along with more than sixty biographical entries. Prior to her position at the Hammer, she worked in the Latin American and Latino Art Curatorial department at the Museum of Fine Arts, Houston (MFAH) where she served as Research Coordinator for the International Center for the Arts of the Americas (ICAA). As researcher-in-house, she was in charge of reviewing, vetting, and publishing all primary and secondary sources on the ICAA's digital archive "Documents of 20th -Century Latin American and Latino Art." At the MFAH she also participated in the acquisition of artworks from the Caribbean region for the permanent collection. Guerrero's writing has appeared in a variety of publications including ArtNexus, Diálogo, Interventions: International Journal of Postcolonial Studies, Caribbean Intransit, and Gulf Coast, and has contributed articles to a variety of exhibition catalogues. Born and raised in Puerto Rico, Guerrero received her BA from the University of Puerto Rico, Rio Piedras Campus, and holds a Ph.D. in Art History from the University of Wisconsin-Madison.