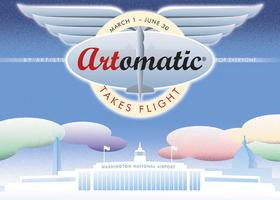 Artomatic Takes Flight opens at the Gallery Walk at Reagan National Airport on March 10 as part of the Metropolitan Washington Airports Authority. The exhibit showcases an un-juried selection of work by 81 artists in Washington DC's creative community.
Artists featured in Artomatic Takes Flight are past participants of Washington, DC's signature Artomatic arts event. Art work for the exhibit was submitted by artists on a first-come, first-serve basis, from a group of over 1500 Artomatic artists in Washington DC's creative community.
Music + Performance by:

Christylez Bacon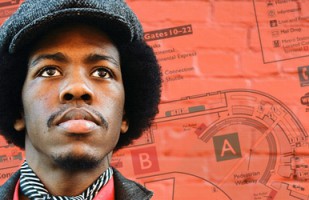 Christylez Bacon (pronounced: chris-styles) is a GRAMMY Nominated Progressive Hip-Hop artist and multi-instrumentalist from Southeast, Washington, DC. As a performer, Christylez multi-tasks between various instruments such as the West African djembe drum, acoustic guitar, and the human beat-box (oral percussion), all while continuing the oral tradition of storytelling through his lyrics. Click http://christylez.com
Plus an Acoustic Showcase featuring Melissa Branin, Danni Rosner, and Bobbie Allen.
Transportation

Metro - Yellow + Blue line to Reagan National Airport
Drive - Follow signs to hourly parking for Terminal A.