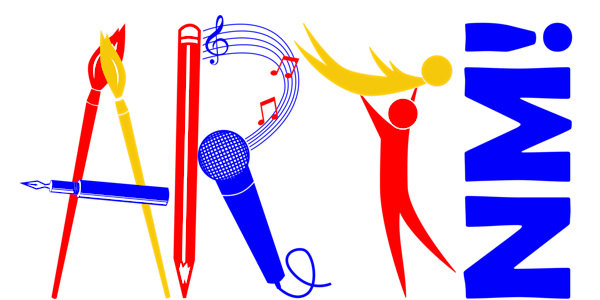 ArtNM! 2023
2nd Annual ART NM! 2023 - Registration Free Looking for artists, crafts people, art organizations, crafters, confectioners to show/sell
Date and time
Saturday, April 8 · 10am - 1pm MDT
Location
Star Heights 800 Polaris Blvd.SE Rio Rancho, NM 87124
About this event
ART NM! 2023 is a community celebration of the arts and culture, presented by New Mexico's arts advocacy organization, Creative New Mexico, and hosted by local arts organizations in cities throughout New Mexico. For the 2nd year, Rio Rancho Creative Crossroads will host this event. Art NM! is free to the vendors and to the public.
Arts and Culture organizations in Rio Rancho and Sandoval County are invited to engage with community members, to learn about the diverse creative resources that are available, and to encourage them to get involved in the arts.
RRCC is looking for artists, crafts people, art organizations, crafters, confectioners to display/sell their work. The event will be indoors at Star Heights Recreation Center, 10am-1pm. Vendors be given an 8x8 space. Vendors will need to bring their own table(s)/chair(s). No electric is available. Registration/participation is FREE.
Funding for ART NM! 2023 comes, in part, from a grant through New Mexico Arts, a division of the New Mexico Department of Cultural Affairs.
ART NM! is taking place in Artesia, Farmington, Gallup, Hobbs, Las Cruces, Rio Rancho, Roswell, and Taos. To learn more about Creative New Mexico and its activities, or to join its network of creative advocates, visit the website www.creativenewmexico.org
About Rio Rancho Creative Crossroads:
Founded in 2013, RRCC is a federally recognized 501(c)(3) organization whose mission is to bring high quality, accessible arts opportunities to Rio Rancho. We focus on finding ways to introduce both members and the community to bigger, bolder, extraordinary performing arts experiences. Our programming includes Rio Rancho Youth Chorus for middle/high school singers. Rio Rancho Children's Chorus for 2nd-5th grade singers, Rio Rancho Players, our all-ages community theater group, and the Squeaky Shoe Project part of our art gives back program GenerARTistry. RRCC is supported by individual donors, local and national foundations, New Mexico Arts and our faithful volunteers and audiences. For more information about RRCC, visit our website, www.rr-cc.org
Agenda
8:30 AM - 9:30 AM
Setup
---
Vendors setup is 830a-930a. There will be an unloading zone available during that time. Once vehicles are unloaded,, they must be moved to the vendor parking area. No vehicles will be permitted to us...

1:15 PM
Takedown
---
Vendors must stay for the entire event. Takedown may begin at 115p (unless otherwise instructed). The loading zone will be open/available AFTER all patrons have left the area/event. No vehicles will ...