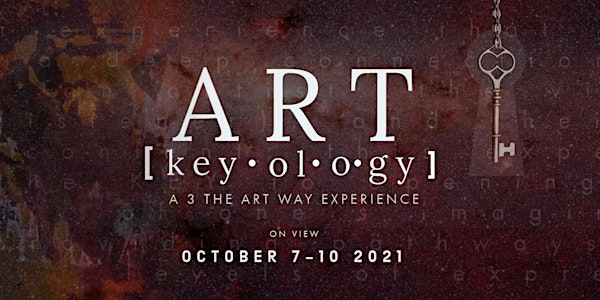 ArtKeyology
3 The Art Way is proud to announce "ArtKeyology", our 5th offering to the Newark Arts Festival.
When and where
Location
17 Academy St 17 Academy Street Suite 707 Newark, NJ 07102
About this event
On View
October 7th -10th 2021.
ArtKeyology is an experience that encompasses a deep connection between an artist, the viewer (or listener), and their creative content. This artistic experience provides many doors for the viewer to unlock; prompting them to cross internal thresholds.
Featuring works from, 3 The Art Way (Yvonne Onque,Suliman Onque, Samad Onque), Carol Cleveland, Diane Bennett, Denise Toney, Viva Pancho, Armando "OutThere" Diaz, Chris "Cent" Reyes, Kortez, Euphony, Joe Woods, Marco Hall, Kymray, Kindred S. White, Kamryn Onque, Empathy L. White, Nia Robinson.
Reception: October 9, 2021 6PM-10PM
17 Academy Street Newark, NJ 07102 Suite 707
Performances by: Mecca Sings, LMNOP, Euphony, J1Da
Sounds by DJ KV.
Join Us!