ARTIVIST FILM TOUR @ COLUMBIA UNIVERSITY (Animal Advocacy Program)

Thursday, January 26, 2012 at 6:00 PM (EST)
Event Details
Hosted by PETROBRAS - A Partner in our Community
8TH ANNUAL ARTIVIST FILM TOUR
"Raising Awareness for Humanity, Animals, and the Environment 
through Informative and Inspiring Films"
-----------------------------------------------------------------
THE ARTIVIST FILM TOUR: ANIMAL ADVOCACY
 6PM: THURSDAY, JANUARY 26, 2012 
COLUMBIA UNIVERSITY - MILLER THEATRE 
2960 Broadway at 116th St. NY, NY. 10027
LIMITED FREE TICKETS STILL AVAILABLE - RESERVE YOURS NOW!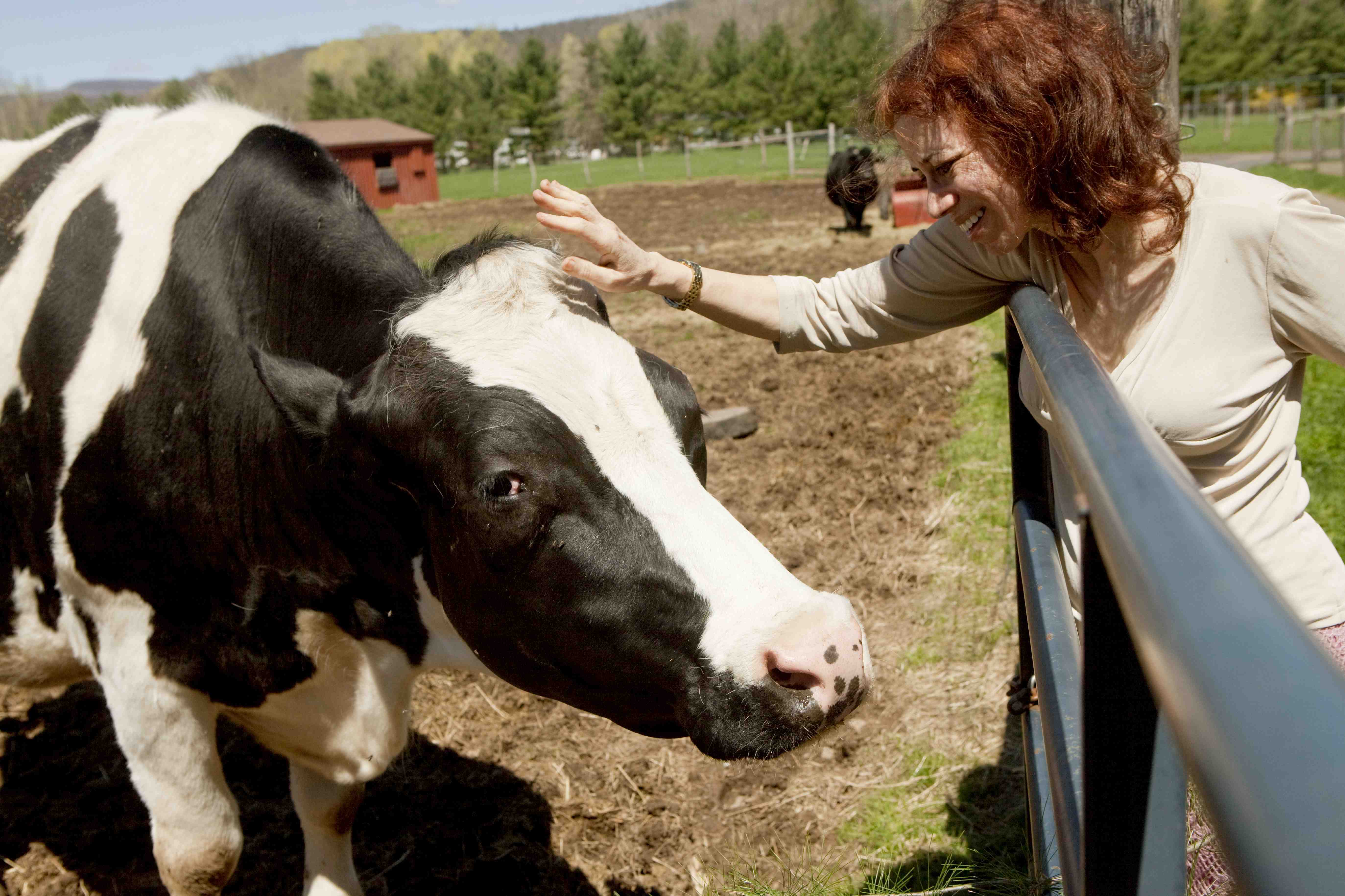 Please join us for a spirited animal advocacy panel discussion after the film screenings with moderator Mariann Sullivan of Our Hen House and professor of animal law at Columbia Law School, writer-director Marisa Miller Wolfson, executive producer Mary Max, Matt Rice from Mercy for Animals, Patrick Kwan from The Humane Society of the United States, and Amanda Schinke of PETA!
FILM PROGRAM FOLLOWED BY PANEL DISCUSSION INCLUDES:
"TOGETHER: DANCING WITH SPINNER DOLPHINS" 
ARTIVIST AWARDS: BEST SHORT – ANIMAL ADVOCACY
Director: Chisa Hidaka 
In the deep blue of the Pacific Ocean a Spinner Dolphin and human dancer discover a common language to express their mutual affection and shared excitement. Eye to eye, two of the planet's most creative creatures dance...Together. 

"FROM FARM TO FRIDGE"  
Directors: Adam Durand and Lee Iovino
Narrated by Oscar-nominee James Cromwell
How much cruelty can you swallow? Narrated by Oscar-nominee James Cromwell, this film takes you on an eye-opening exploration behind the closed doors of the nation's largest industrial poultry, pig, dairy and fish farms, hatcheries, and slaughter plants – revealing the often-unseen journey that animals make from "Farm to Fridge". This provocative film puts into focus the harsh reality faced by farmed animals – creatures granted no federal protection from abuse during their lives on factory farms.  Challenging society's views and treatment of "food animals," this film is guaranteed to change the way you look at the power, and consequences, of your food choices. Informative, motivational, and moving. Together we can protect farmed animals from abuse, and inspire others to explore cruelty-free food choices.

"VEGUCATED"  
Director: Marisa Miller Wolfson
3 People, 6 Weeks, 1 Challenge.
"Vegucated" is a guerilla style documentary that follows three meat and cheese loving New Yorkers who agree to adopt a vegan diet for six weeks. Lured by tales of weight loss and health regained, they begin to uncover the hidden sides of animal agriculture that make them wonder whether solutions offered in films like "Food, inc." go far enough. Before long, they find themselves risking everything to expose an industry they supported just weeks before. But can their convictions carry them through when times get tough? This accessible, entertaining documentary showcases the rapid and at times comedic evolution of three people trying their darnedest to change in a culture that seems dead set against it.
 ================================================

ABOUT ARTIVIST:
Founded in 2003, the ARTIVIST FILM FESTIVAL is the only festival dedicated to raising awareness for International Human Rights, Children's Advocacy, Environmental Preservation, and Animal Advocacy through Film. Through the years, the Artivist Film Festival has screened more than 400 international Films representing 60+ Countries, and has produced Film Tours promoting its mission to more than 35 Million people in 5 Countries: USA, UK, Japan, Mexico, and Portugal. Each year, the Artivist Film Festival concludes with The Artivist Awards, honoring the contributions of filmmakers, community leaders, and celebrity advocates. Past Honorees include: Peter Fonda, Olivia Wilde, Hank Azaria, Ted Danson, Alyssa Milano, Daryl Hannah, Matthew McConaughey, Joaquin Phoenix, James Cromwell, Mira Sorvino, Tipi Hedren, Mike Farrell, and Ed Begley, Jr.
ABOUT PETROBRAS:
Since 2004, PETROBRAS has proudly supported the growth of the international Artivist Film Festival and Artivist Awards. Petrobras, a Brazilian energy company, has a 30 year history of distributing ethanol from sugar cane as fuel for vehicles, and is now committed to increasing the production and exports of ethanol.
Petrobras is the largest funder of Cultural Arts Programs in Brazil, and a partner of hundreds of social, animal welfare, and environmental projects, such as the protection of endangered sea turtles, spinners dolphins and the manatee, as well as initiatives on carbon capture, water protection, biodiversity, and climate change.
Understanding the interdependence between humanity, animals, and the environment is crucial in our global community. By working with individuals and groups, organizations and companies, we can create long-term solutions to our global problems.  PETROBRAS – A Partner is our Community.
Visit Us Online:
 
Follow and Friend Us Online:


www.youtube.com/artivistfilmfestival
www.facebook.com/ArtivistFilmFestivals
Have questions about ARTIVIST FILM TOUR @ COLUMBIA UNIVERSITY (Animal Advocacy Program)?
Contact the organizer
When & Where
W 116th St
New York, NY 10027


Thursday, January 26, 2012 at 6:00 PM (EST)
Add to my calendar
ARTIVIST FILM TOUR @ COLUMBIA UNIVERSITY (Animal Advocacy Program)