Description

ARTISTS TALK 6: Carlos Davila, Lauren Rago and Rick Shaefer at The NEST Arts Factory
The Cultural Alliance continues its ARTISTS TALK series with a sixth event, celebrating and exploring the work of three artists who have studios at The NEST Arts Factory, and who were selected earlier this year for inclusion in Silvermine Arts Center's prestigious Art of the Northeast exhibition (July 9-August 19).
Each artist has work in 10x10, an annual fundraising exhibition at The NEST of art measuring exactly 10" x 10" square, and for sale for $100.
Carlos Davila: is a painter and sculptor, born and educated in Lima, Peru, to a family of artists. With an MFA from La Escuela Nacional de Bellas Artes, he later moved to New York and attended Pratt Graphic Center and the Robert Blackburn Printmaking Workshop. He has worked at The NEST since 2000. He writes "I have always been fascinated by ancient cultures, beginning with those in my native Peru and spreading to others the world over. The scientific accomplishments and inventions, the mathematical discoveries, the architecture and art, and the cuneiform and hieroglyphic writing of many disparate ancient cultures have been an ideal jumping-off point for my art. There is a universality in making marks, and creating and exploring form."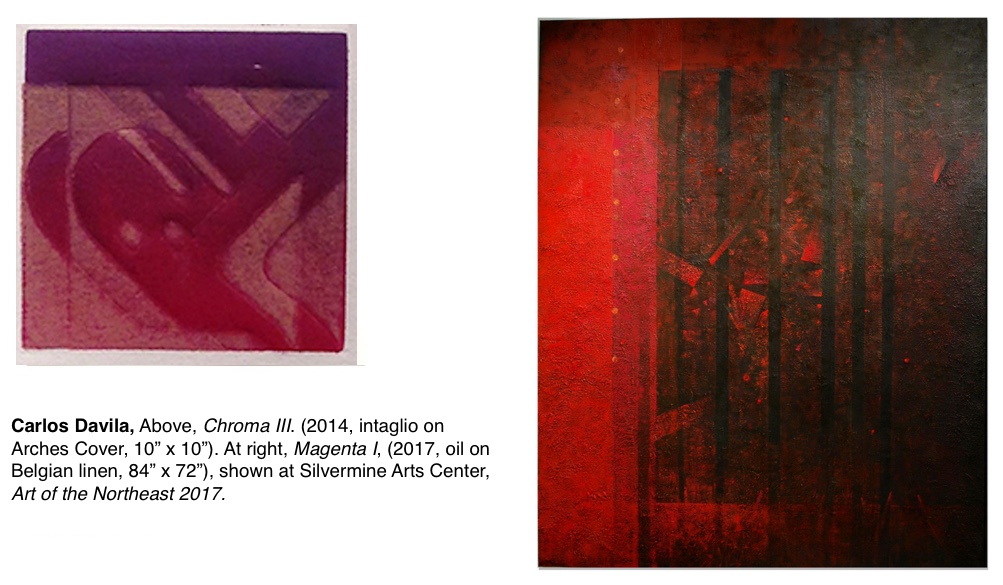 ---
---
Lauren Rago is a mixed-media visual artist and educator living in the Stamford area. Most recently, Lauren has been exploring themes of ephemerality both in the concepts she is exploring as well as within the materials she is utilizing. Recent shows include participation in the 67th Art of The Northeast at Silvermine Arts Center in New Canaan, CT as well as a group exhibit at Prince Street Gallery in New York City. Lauren received her Bachelor of Fine Arts from Mason Gross School of the Arts at Rutgers University and her Master of Art Education from the Maryland Institute College of Art.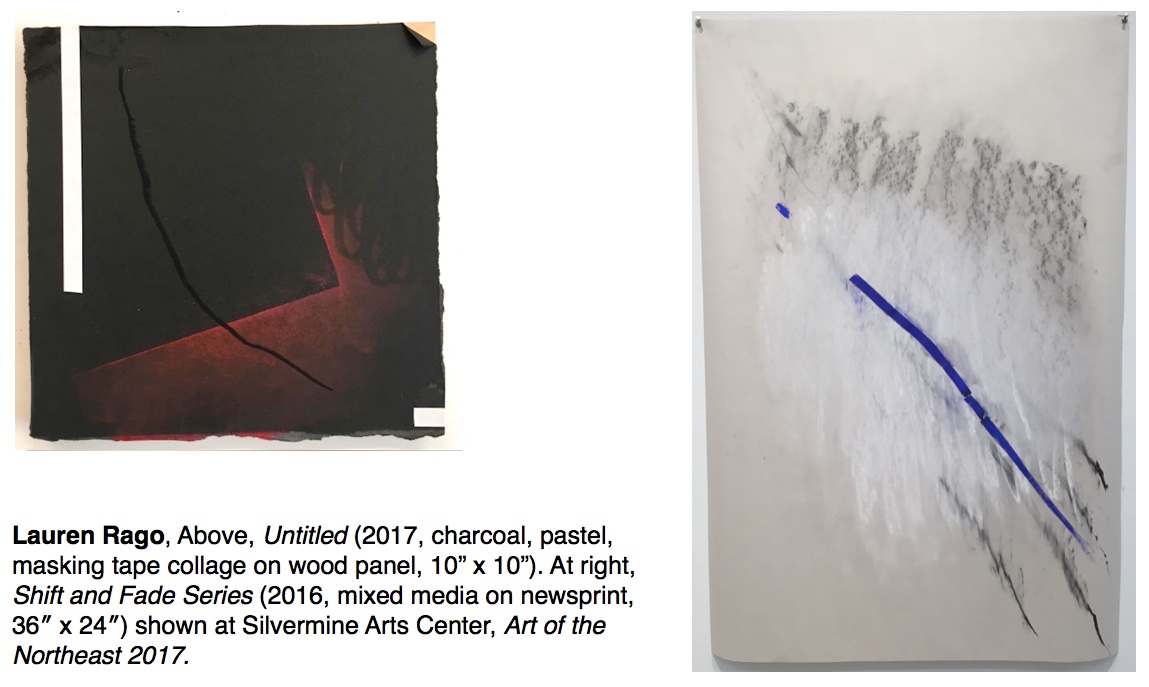 ---
---
Rick Shaefer is a fine artist who has turned to mostly large-scale charcoal drawings. He writes that he always comes back to the line work: "I find what I respond to and admire in other artists' work, past or present, is usually the integrity of the line – whether it's a single stroke or a mass of scribble in the shadows." For him, the scale of larger drawings compels a distinct approach to the process of the mark-making —more gestural, almost calligraphic: "The act of drawing itself is a highly sensual and pleasurable one. If things are working I hurriedly scribble with a writer's hand in a spontaneously invented language with looping cursive gestures, larger flourishes, and tight punctuations. If the rhythm is there you find yourself writing your way across the surface as if capturing thought in a frenzied rush of note taking." Shaefer is represented in NYC by Sears Peyton Gallery in Chelsea.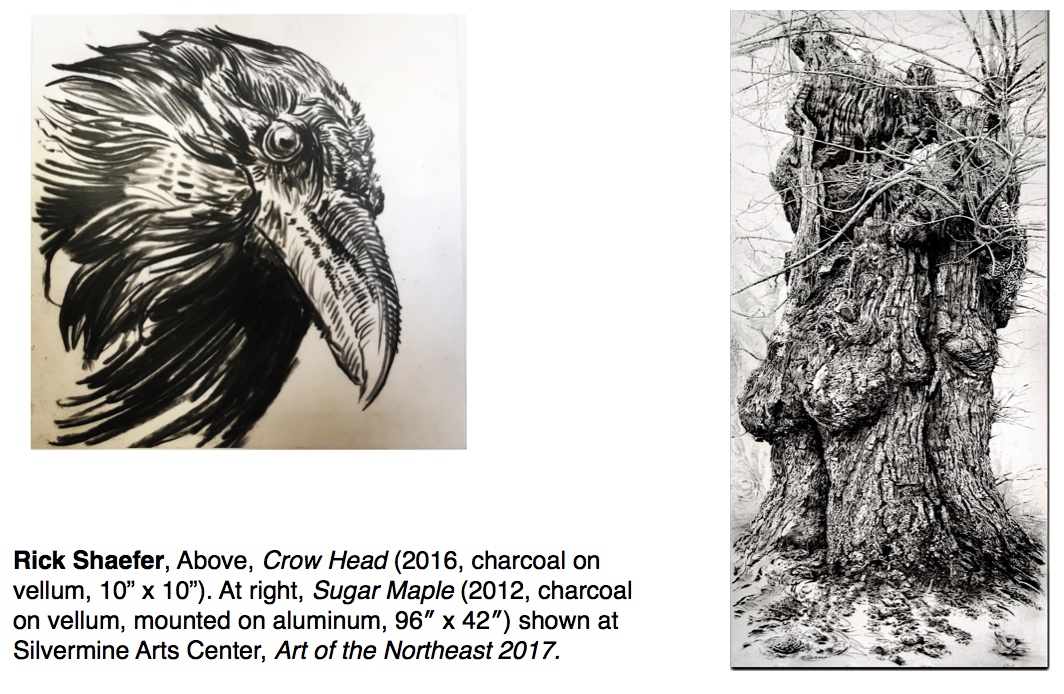 ---
---
About The NEST
The NEST Arts Factory is a community of artists working in a wide variety of media in a reimagined factory building on the west side of Bridgeport, Connecticut. Open space and a dedicated gallery within the NEST allow both performing and visual artists to share their work with the community.
Directions and Parking
For directions, see https://www.nestartsfactory.com/directions.
Ample parking on the street and in an adjacent free parking lot.
1720 Fairfield Avenue
Bridgeport CT 06605
nestbpt@gmail.com
Tel: 203-690-1335