ARTISTS TALK: Ridgefield Guild of Artists - 40th Annual Juried Exhibition
Description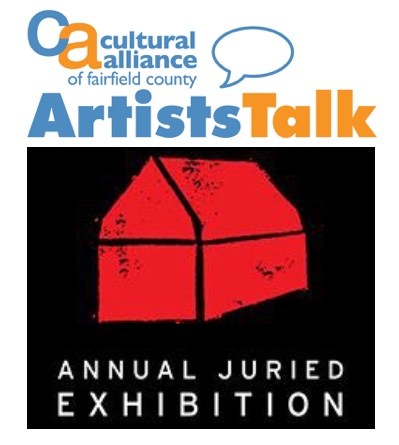 ARTISTS TALK 4: Ridgefield Guild of Artists - 40th Annual Juried Exhibition
The Cultural Alliance continues its ARTISTS TALK series, in collaboration with the Ridgefield Guild of Artists, in recording the talks of five of the participating artists during the Walk & Talk of the RGOA's 40th Annual Juried Exhibition, on Sunday Oct. 1, 3-5pm.
The juror for this year's exhibition, which attracted close to 300 entries, was Lisa Hayes Williams, curatorial assistant at New Britain Museum of American Art.
The artists participating in this ARTISTS TALK are First Prize Winner, Nancy Moore, Second Prize Winner, Cindi Mullins; those winning Honorable Mentions - Polly Castor and Boris Gramajo. Also speaking will be Shelley Lowell.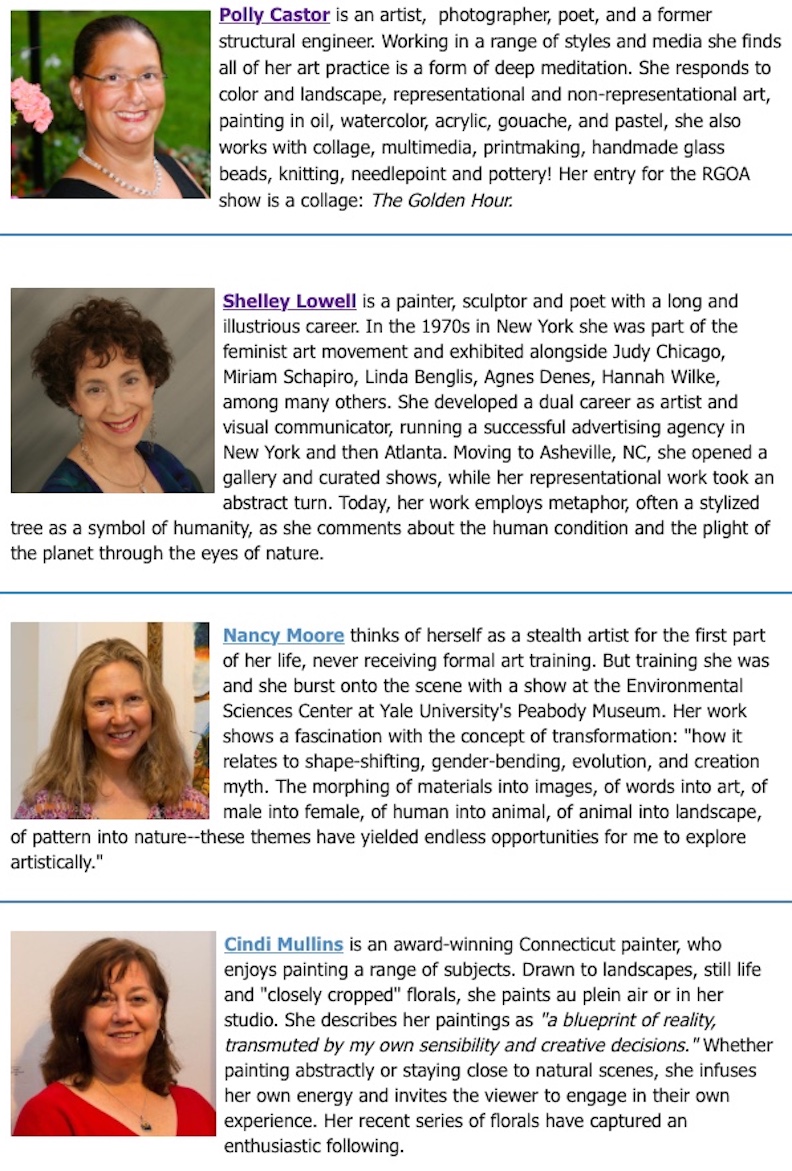 ARTISTS TALK is a free series and is open to the public, but registration is requested. https://artiststalkrgoa.eventbrite.com
The videos of this series of talks by artist members, in select group and juried shows, will create an archive of our members discussing their work on our YouTube channel - an asset for our artists and a showcase for the richness of the visual arts in our County. Subscribe to our YouTube Channel here.