Description
Artists for Truth invites you to join us for two panel discussions that will bring together voices from journalism, libraries, psychology, statistics, community health, activism, law, education, and advocacy to explore the ability to access and communicate truthful information.
Both panel discussions will be moderated by Jared Ball. Dr. Ball is a Professor of Media and Africana Studies at Morgan State University. He is also an author, radio host and mixtape radio producer for imixwhatilike.org.
Panel 1: The Rise of Fake News (1:00 - 2:00 p.m.)
This discussion will explore a changing media landscape that includes misinformation, biased news, propaganda, and public distrust. How does information illiteracy manifest as a result of and tool for class warfare? The rise of "fake news" has a complex history; how did we get here?
Panelists:
Mina Cheon - Global Political Pop New Media Artist, Scholar, and Educator

Nyasha Grayman-Simpson - Associate Professor of Psychology, Goucher

Leslie Hoffecker - Journalist; Senior Editor, News Literacy Project

Ryan O'Grady - Librarian, Enoch Pratt Free Library

D. Watkins - Author; Editor-at-large, Salon

Panel 2: Ramifications of a "Post-Truth Society" (2:30 - 3:30 p.m.)
How does living in a "post-truth society" affect organizations and our communities? This panel will explore challenges for advocacy, social justice, health, and equality.
Panelists:
Rob Ferrell - Organizer, Towson Freedom School

Jennifer Ferretti - Digital Initiatives Librarian, Maryland Institute College of Art

Dorcas Gilmore - Attorney, Baltimore Action Legal Team

Phong Le - Assistant Professor of Data, Mathematics and Computational Science, Goucher College

Rebecca Nagle - Artist, Co-Founder of FORCE: Upsetting Rape Culture
Artists for Truth is made possible by the generous support of The Robert W. Deutsch Foundation, individual donors, and our art community. Special thanks to Strong City Baltimore for serving as fiscal sponsor for Artists for Truth, and to SpaceCamp Gallery for hosting us this summer.
Learn more about Artists for Truth, and see more programs and events at http://artistsfortruth.com/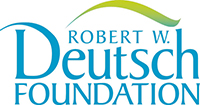 Organizer of Artists for Truth Panel Discussions
Artists for Truth (AfT) is a newly formed fundraising and educational platform to support information literacy and freedoms, and to explore the artist's role in amplifying, reflecting, and addressing societal concerns. AfT believes the ability to discover, share, and weigh facts is a right and a responsibility for everyone within our democracy. In a political and media climate that disregards reality, AfT mobilizes artists in the fight to enable citizens with the skills and tools to effectively develop a civil society based on truth.