Sales Have Ended
Ticket sales have ended
We will see you at Artists Arise!
Sales Have Ended
Ticket sales have ended
We will see you at Artists Arise!
Description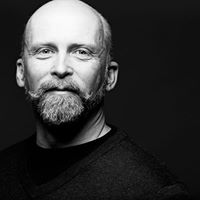 Artists Arise! Guest Speaker - Author, Musician and Artist Christ John Otto
This is a call to painters, inventors, writers, musicians, culinary artists, creative financial experts, dancers, and anyone whose passion is to step into their creative calling!
Christ John Otto has a mission - a mandate to prepare a throne for God in the earth - and use artists to do so. Author of 5 books, Christ will lead participants through not only his books, but his encounters with God, who is raising artists up for such a time as this - to lead revival, bring awakening, and create a new era - a new renaissance of beauty that will defeat the works of the enemy and bring victory to advance the Kingdom of God on the earth.
"The Church of the future is tribal, global, and post-denominational." - a quote from "An Army Arising - Why Artists Are on the Front Line of the Next Move of God."
This conference will focus on Christ's book, An Army Arising. It is about this moment in history, and God's secret weapon to change the world. Today is that moment of the story, and artists are the best equipped to seize this moment. In the past seven years, there has been an emerging renaissance movement in the church. God is raising up arts ministries and artists in a new way.
An Army Arising includes:
• a study of the artists in the Bible
• a review of how Christian doctrine impacts the arts
• and practical tools for artists and creative people to be warriror artists.
In 2006, Christ experienced several months of extraordinary encounters with God that became the nucleus of his ministry, Belonging House. During that season he received a clear call from God to "raise up an army of artists to build Jesus a throne in the earth."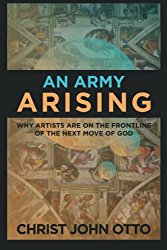 Equipping Artists and Creatives!
Christ will have his books at the conference, but we encourage all participants to purchase "An Army Arising" and read it before the conference. Purchase here:
Our Sponsors
New Hope Financial Solutions - Mike and PJ Clark
Thunder in the Desert - PJ Clark
C A Tracy - Writer Coach / Author - www.christinetracy.com
Bess Tracy Designs - Real Estate and Interior Design - www.teamvivi.com
Bread & Wine Ministries & Beautiful Smart Lady Summit - www.breadwineministries.com
Cindy Eller - Colorado Land Company Real Estate - www.coloradolandco.com
Schedule
Thursday
9 a.m. - 10 a.m. - Registration
10 a.m. Worship and first session
Break
11 a.m. Second Session
12 noon - 2 p.m. - Lunch
2 p.m. - 4 p.m. - Third session
Friday - Same daytime Schedule
12 noon - Catered lunch with Christ Otto for those who register for the extra $20 lunch. (Limited to 20 people.)
7 p.m. - 9 p.m. - Special free, open to the public meeting for all creatives. Come be ignited in your creativity! Bring your friends!
Saturday
9 a.m. - 11 a.m. - Wrap- up Session, Holy Communion, and worship

Biography
In 2006 Christ "rhymes with wrist" John Otto was called by God to begin writing, leading worship, and hanging out in a local coffee shop. His adventure, and the people who joined him, eventually took the name Belonging House. Today after lots of coffee, five books, and thousands of emails, Belonging House has become an international "house" for creative culture shapers.
Christ Otto holds degrees from Houghton College and Asbury Theological Seminary. Since 1986 he has worked in a variety of media as a freelance artist including decoupage, faux finishing, mural work, sign painting, commercial and retail design, and catering and pastry. He is a classically trained tenor and vocal coach. Through it all he has learned to be a son, and bring others into a relationship with God.
Belonging House does not raise support. We do pray and share our needs with those who are in our inner circle of intercessors. God has been very faithful, and has supplied over 400 rolls of toilet paper in the past 8 years! Christ is available for speaking and worship events, and will say yes to any opportunity that is willing to cover travel, housing and meals.
https://www.facebook.com/AuthorChristJohnOtto/