About this Event
Behind the Masc
Curated by Nia Witherspoon (BAX AIR 2018-20)
The ARTISTS IN RESIDENCE AS CURATORS program is part of BAX's Artists Activated series.
"In my practice as a black queer theatre artist writing roles for black masculine-of-center folks, I am consistently met with two frustrating pitfalls of our field. Masculine-of-center, gender non-conforming, and transmasculine folks are up against several systems of silencing that prevent their own stories, talent, and creative genius from being given the space it deserves. This workshop provides training, support, and professionalization for MoC, GNC, and transmasculine folks--some of whom I have been cultivating years-long creative relationships with, and others who are new artistic kin--all with the mind that through building deep and intimate relationships, we can co-create a space safe enough and brave enough for these stories to have a platform. It is critical to our time that we hear them. That we love them. And that we support their growth beyond this moment."
— Nia O. Witherspoon
Featuring the work of:
Dorcas
G.I. JAYNE aka JIGGY JADA
Keyera Lucas
Wazi Maret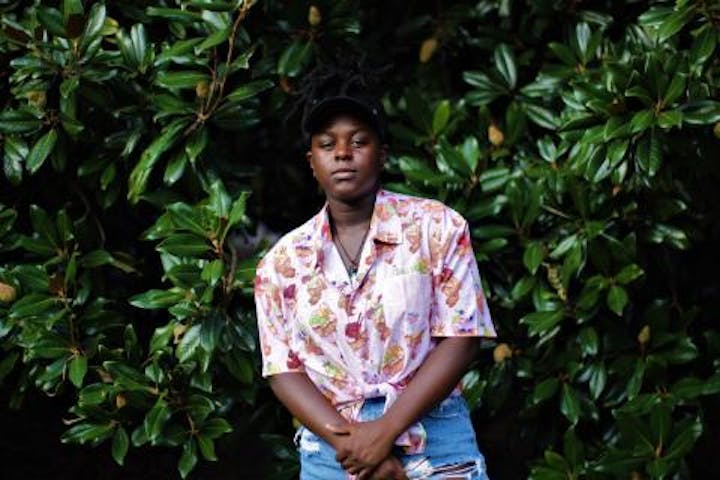 Dorcas is a non-binary individual who proudly hails from Philadelphia, PA and uses they/them/theirs pronouns. They have been living in NYC a little over a year and feels like they moved here to stay in the house until now. They are open to any info about cheap places to eat in the city and their DMs are forever open to talk music, Flavor of Love, and why New York is a reality TV icon.
G.I. JAYNE aka JIGGY JADA — From the moment she won the Hot 97 radio ready 2012 show case—Jiggy Jada's star has been shining brightly. Leader, innovator, and gifted defines 23 year old female artist G.I. Jayne aka Jiggy Jada. She hails from East New York but represents Staten Island where she was raised. Humble and graceful yet her confidence is undeniable. Along with her ability to perform and deliver, she is both humbling and diverse. G.I. Jayne dominates the stage with her powerful voice and strong presence. Openly lesbian, she cares not of who opposes, slaying nay-Sayers with her verbal intellect and intricate views. She proves talent over rules hate any day.
G.I. Jayne's musical gifts have enabled her to write her own music, making waves and stirring up conversations about this talented artist, and her ability to transcend more than a memorable beat, but the ability to convey real life through her hard hitting, truthful, and at times even tender lyrics.
Keyera Lucas, Oakland native, studied African Studies and Theatre at Howard University in Washington DC. A jack of all trades, Keyera has worked on the performing, writing, and production sides of projects in theatre and film. When not on or behind stage, they work to educate children and foster their creativity. Keyera feels immensely blessed to have another opportunity to work with Nia Witherspoon.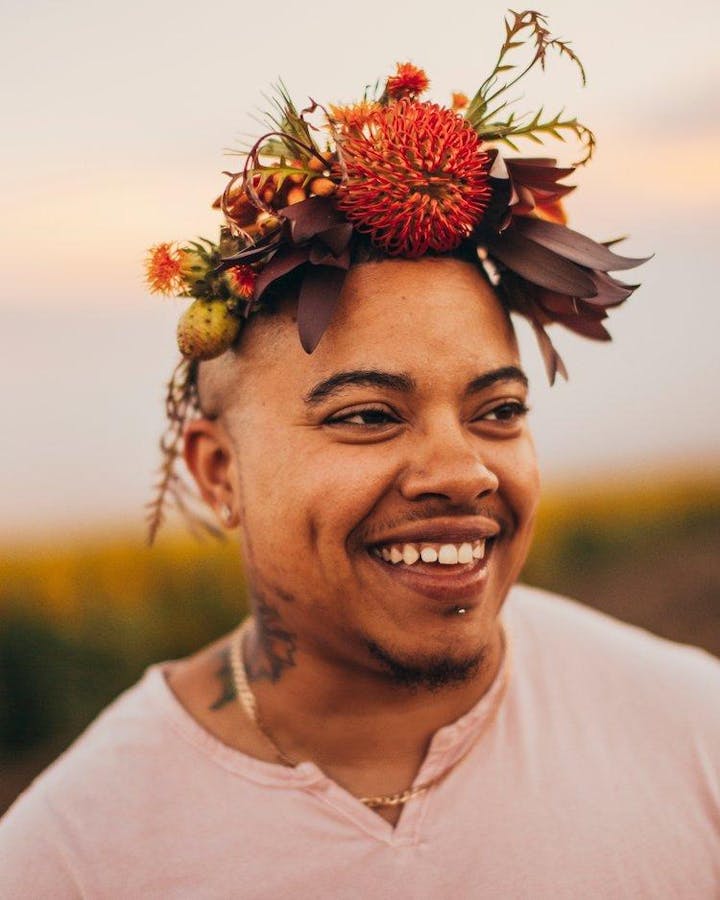 Wazi Maret is an independent multi-media artist based in Brooklyn, NY with a focus in music, visual arts, and storytelling. Through his work, Wazi explores rituals of healing through music and he encourages the reconnection of mind + body through creative expression. Wazi began singing as a young person in his family church and when he moved to California in 2013, he prioritized growing his skills in song-writing, performance, and production. In 2014, he co-founded an all Black, all queer and trans punk band named AFROFONIX. The group debuted as a headliner for the 2015 Night Light: Multimedia Garden Party at SOMArts in San Francisco. AFROFONIX quickly became known throughout the bay's queer punk scene as a radical soul punk band and they were featured in several events throughout San Francisco and Oakland. In 2018, Wazi co-founded Tender Bois Club just before relocating to Brooklyn, NY. Tender Bois Club (TBC) is a trans-owned music and creative production house that designs streetwear and curates original music and audio productions. Through their creative services and branding, Tender Bois Club does everything with a deep commitment to making the world safer by teaching themselves and other men/masculine people how to practice love, healing and self-expression. Today, Wazi spends his time working on his creative business and building relationships with the vibrant community of artists and Black folks in Brooklyn.
You can find more of Wazi's work here on his website.

This evening of performance is a work-in-progress showing of work created during the Behind The Masc residency as part of the ARTISTS IN RESIDENCE AS CURATORS program which is part of BAX's ARTISTS ACTIVATED series.
The ARTISTS IN RESIDENCE AS CURATORS program, led by Artistic Advisors (and former BAX AIR) Nia Love and Abigail Browde, provides mentorship and artistic guidance to 2nd year BAX Artists In Residence as they extend their activism and artistic practice through curating mini-residencies and performances/events.