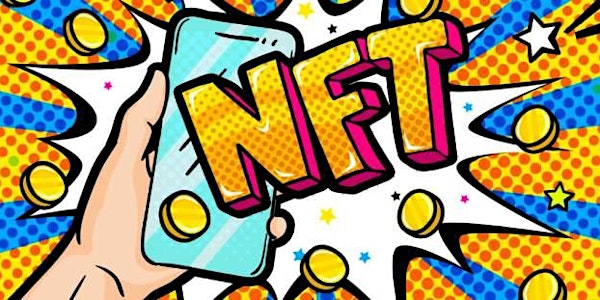 Artist Workshop: WTF NFTs
Get answers to your question to decide if NFTs are right for you and your collectors.
Refund Policy
Contact the organizer to request a refund.
About this event
Non-Fungible Token's (NFT) are a new frontier that is transforming the way we think about art, ownership, and culture. You've heard of them and everyone has been telling you to create an NFT of your art. NFTs can be complicated and overwhelming for artists who are not familiar with the new technology.
NFTs have the potential to democratize art and make culture more accessible. But there are also challenges, such as the digital divide, copyright infringement, and ethical questions. This professional development workshop hosted by ArtSpan will help you decide if NFTs are right for you and your collectors.
About the Presenter: Kristian Kabuay is an artist specializing in endangered writing systems & tattooing from the Philippines. His work is wide-reaching that spans across new/traditional media, ancient practices, and technology. He has spoken at universities and organizations including Stanford, Berkeley, SF State, Davis, SF Asian Art Museum, University of the Philippines, Anthropology Museum of Madrid, Tokyo University and the San Francisco Philippine Consulate.
About ArtSpan Artist Workshops: ArtSpan presents monthly 90-minute workshops designed to sharpen business and financial literacy for professional artists, prepare artists for exhibiting work inside and outside the studio, and encourage community between fellow artists and the public. Through these educational events ArtSpan creates a platform for artists to thrive, fostering a Bay Area that values the arts.
Workshops are free to attend for ArtSpan Artists. Members are provided a promo code in their weekly Artist Opportunities newsletter to apply to registration and receive their full membership discount.
Non-members of the General Public are welcome to join these events for a $20 single-event fee or become an Artist Member to attend all our Artist Programs throughout the year for the annual fee of $50.