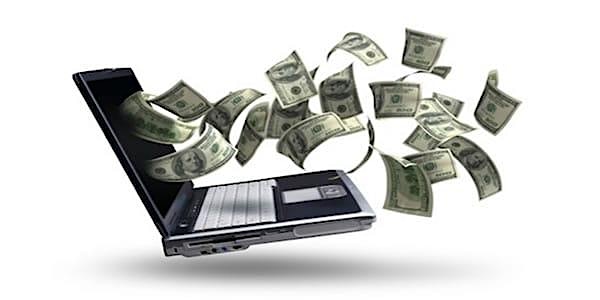 Artist Workshop: Selling Your Art Online
Artists will be offered skills and tools to comfortably and effectively connect with art patrons for online sales.
About this event
Selling your art can already feel very daunting for many artists and if you add to the equation the world of social media, online marketplaces and online galleries this whole process can feel even more overwhelming and confusing.
In this 2 hour workshop you will learn:
Most common misconceptions artists have about selling art online
How the virtual world and social media are changing the art experience across-the-board from museums to individual artists
How to build and nurture your mailing list so you create meaningful relationships that can lead to sales
Key features that your website needs to have in order to generate sales and grow your following
How to create compelling content that tells your story and grabs your audience attention in your email blasts and social media posts
Marketing strategies used by artists who are successfully selling their art online
All eventbrite registrants will be sent the Zoom login information prior to the event date and start time.
About the Presenter: Martha Zlatar is an Artist Success Coach with ArtMatch - Minding Your Art Business. She has advised emerging and mid-career visual artists on realizing their artistic goals for the last 19 years. She coaches on clarity of vision, relationship with money, embracing the business owner within, time management, unleashing your creativity and many other issues relevant to artists and art entrepreneurs. Martha's passion for psychology, business and the arts led her to launch ArtMatch, an art business and creativity coaching practice in San Francisco that supports creatives on becoming more "business savvy" and "professionals" on becoming more "creative".
About ArtSpan Artist Workshops: ArtSpan presents monthly 90-minute workshops designed to sharpen business and financial literacy for professional artists, prepare artists for exhibiting work inside and outside the studio, and encourage community between fellow artists and the public. Through these educational events ArtSpan creates a platform for artists to thrive, fostering a Bay Area that values the arts.
Workshops are free to attend for ArtSpan Artists Members. Each are provided a Member Event Code by ArtSpan to apply and receive their membership discount.
Non-members of the General Public are welcome to join these events for a $20 single-event fee or become an Artist Member to attend all our Artist Programs throughout the year for the annual fee of $50.