Description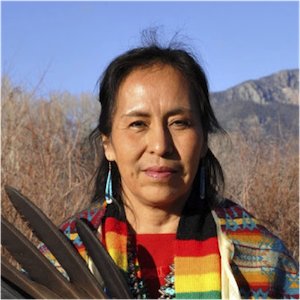 A voice dedicated to strengthening our global family, Woman Stands Shining (Pat McCabe) of Diné (Navajo) Nation will generously take you through her personal journey, as a way of informing and inspiring your own.

An international speaker and ceremonial leader, Woman Stands Shining draws upon the deep indigenous sciences of thriving life to teach about sustainability, balance and devotion to supporting future generations.
Woman Stands Shining will share from her experiences drawing from both Navajo and Lakota practices that are intended to release the differences that divide women from men and minorities from the majority. She will explore humanity's need for global healing and global citizenship by addressing the perpetuation of bias and oppression that gets passed from one generation to the next.
This event is FREE to the public, registration highly encouraged.
This event is brought to you by Lanesboro Local, the Rochester Arts and Culture Collaborative's Art and Cultural Initiative and 125 LIVE.