Artist Talk with Kyle Hackett - Contemporary Art Livestream- co-hosted by Robert Kelleman of Washington, DC History & Culture.
About this event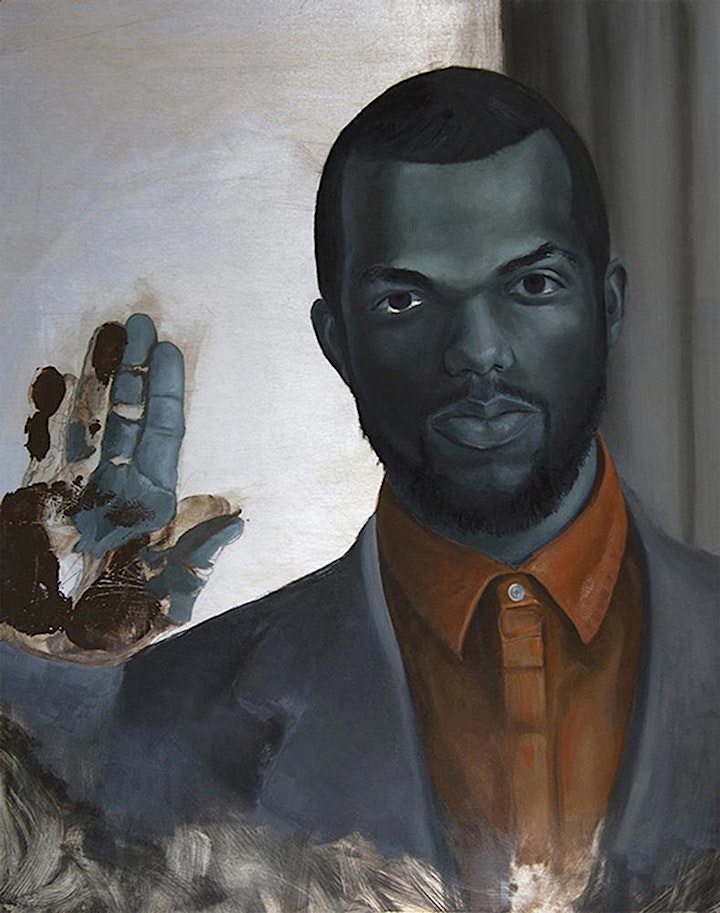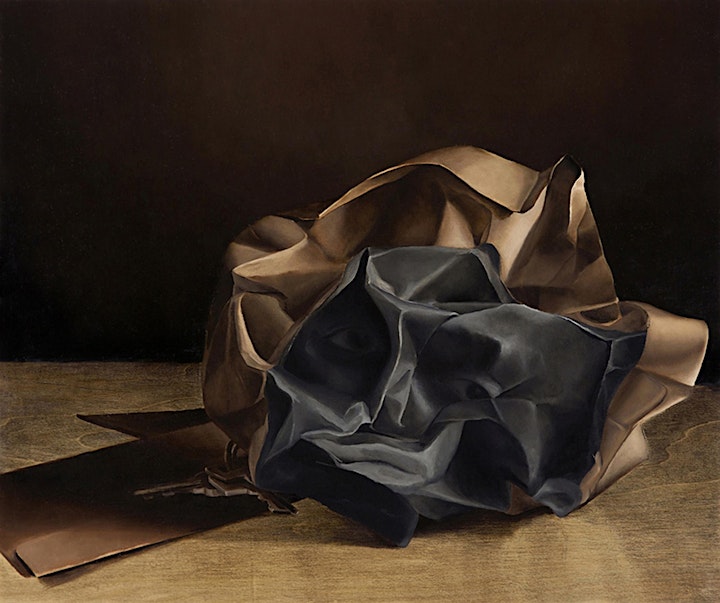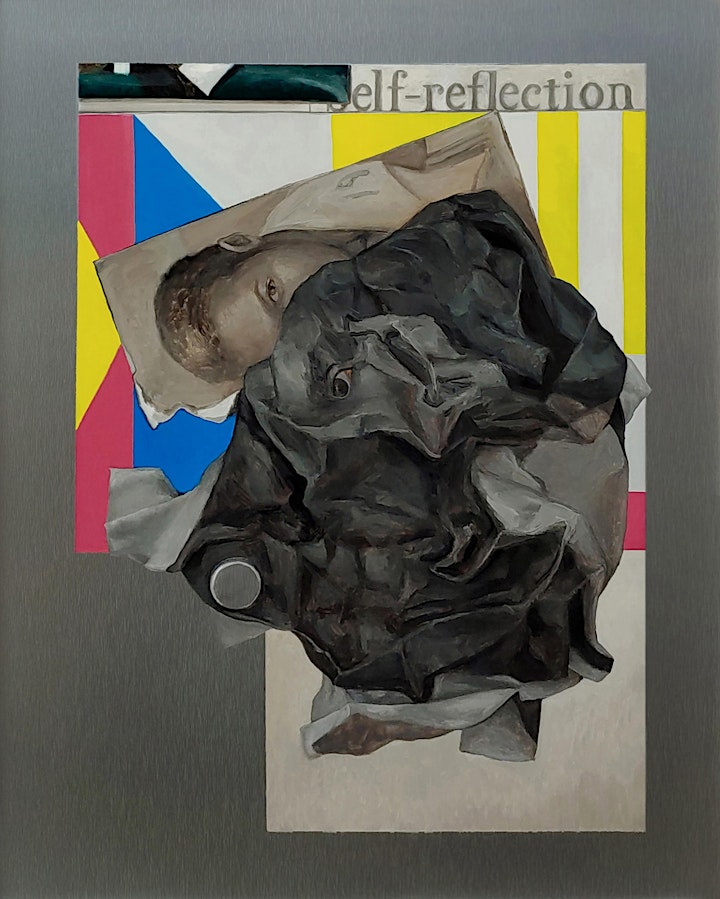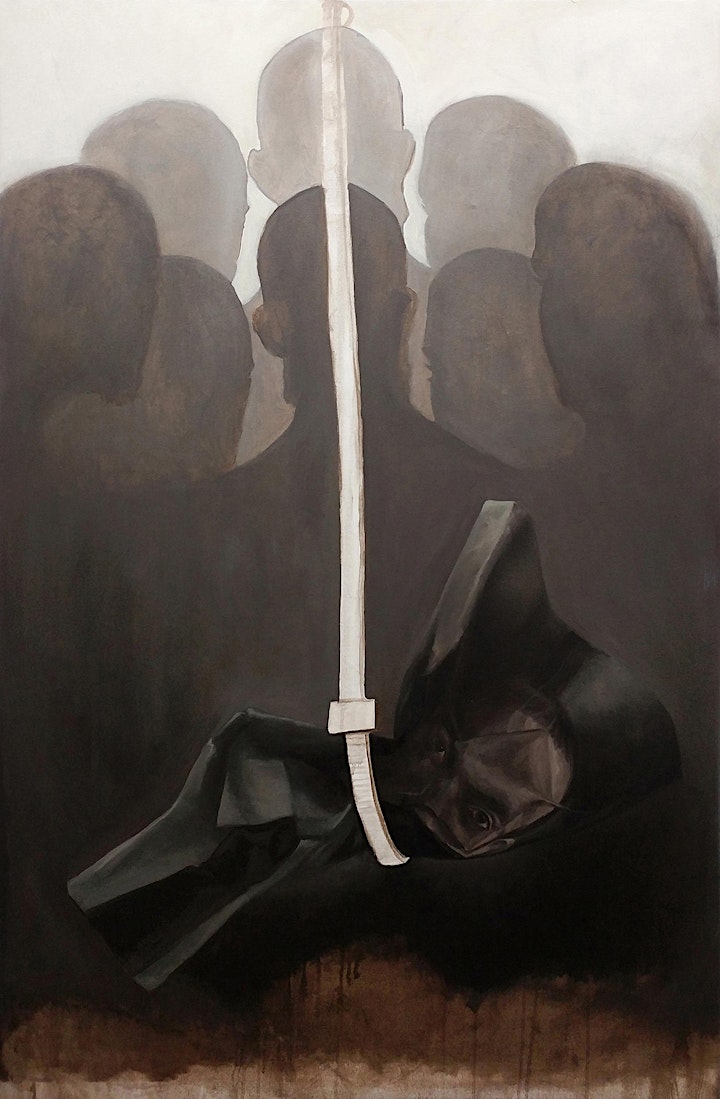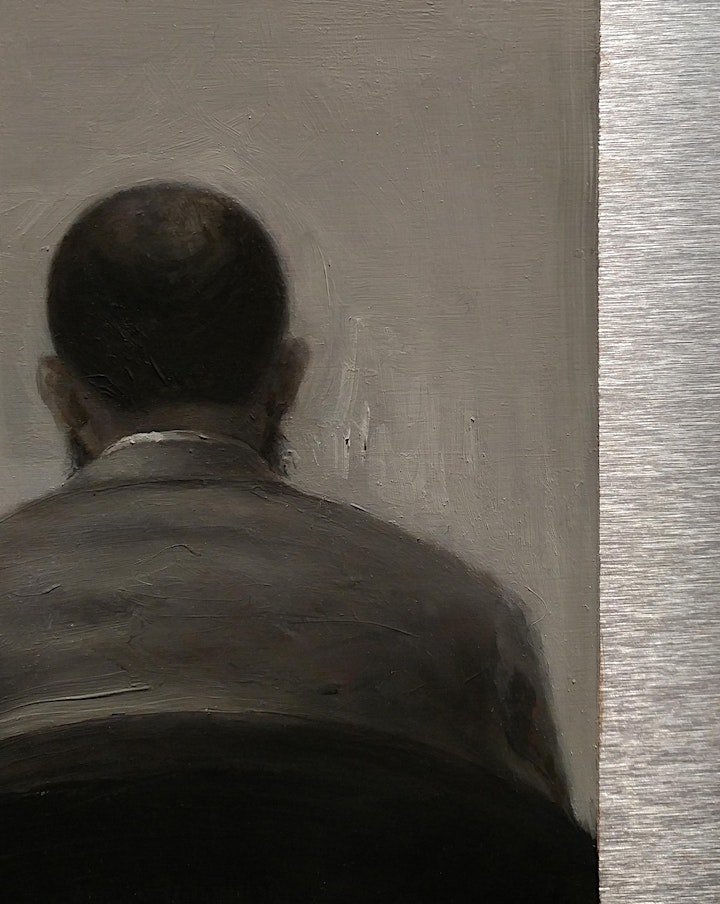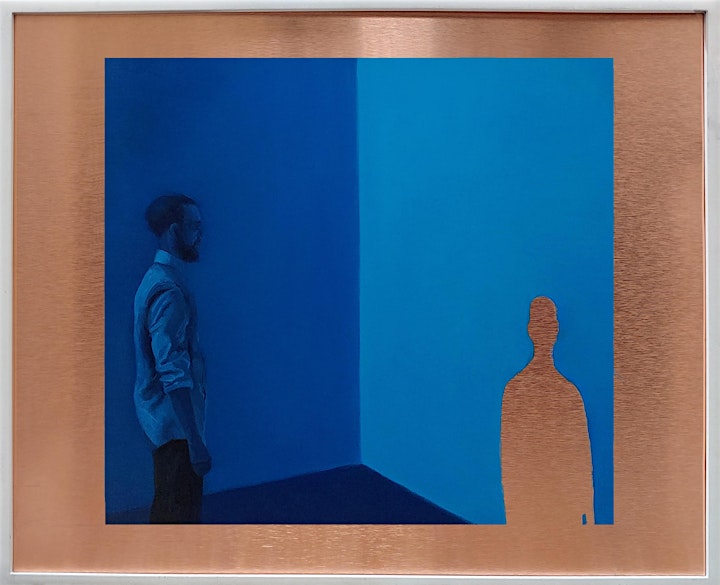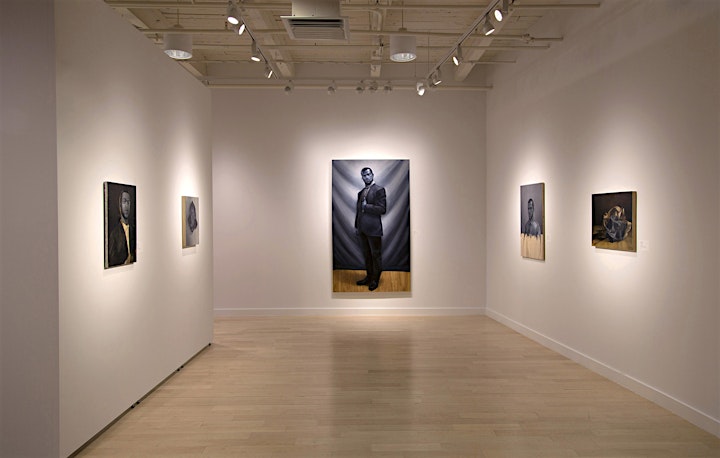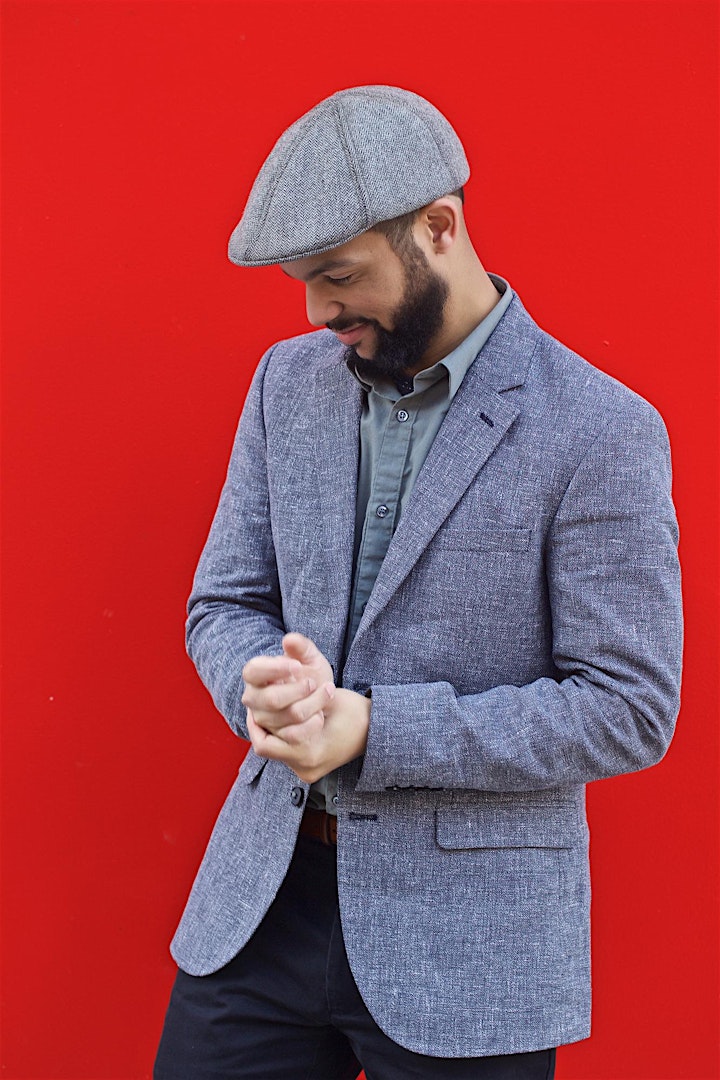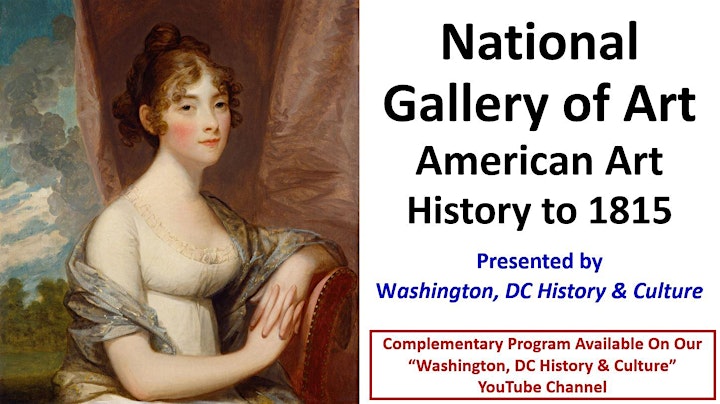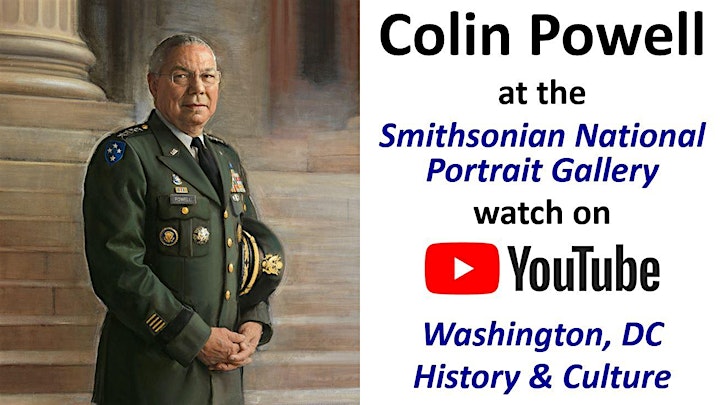 Hello, we look forward to seeing you!
Artist Talk with Kyle Hackett - Contemporary Art Livestream
Sunday, December 19 -
12:00 PM PST (Los Angeles, CA time)
2:00 PM CST (Austin/Dallas, TX time)
3:00 PM EST (Washington, DC / New York, NY time)
8:00 PM GMT (London, UK time)
Zoom Connection Link
Click (or Copy and Paste) and Follow the Instructions:
https://us02web.zoom.us/j/85997147040
We invite you to join us for a contemporary art discussion with artist and teacher Kyle Hackett. In addition to highlighting some of his artworks, Kyle will discuss his journey as an artist, the art creation process, and his role as an art teacher. Q&A to follow.
ARTIST STATEMENT
My paintings explore race, class, and social standing through approaches to self-representation and the constructed image. Inspired by nineteenth-and twentieth-century portraiture and their precarious modes of depiction, I deconstruct ideas of secure identity and fixed-painting techniques through subtexts of the staged, self-aware portrait. Referencing contraptions, braces, or postures from early photography that might objectify and hold a sitter in place, I relate concepts of double consciousness to image-making. A connected body of work involves vanitas still life paintings created from discarded self-portrait reference photographs. Quickly compressed, twisted, fixed, bound, doubled, hung, the discarded images take on new forms. Often using indirect glazing approaches to layer an image, I consider how content exists in-between spaces and beneath the painted surface. How can slowing down consumable views of a portrait challenge understood relationships between image, the surface, and the material? At the same time, how can this process reveal insights into the psychological state of the painter and the painting? By emphasizing conflicts between inner versus outer, I hope to foster new realities and ways of being understood as not black or white, wealthy or poor, but human.
ARTIST BIO
Kyle Hackett (b. Still Pond, MD, United States) earned his MFA from the LeRoy E. Hoffberger School of Painting at Maryland Institute College of Art and his BFA in Fine Arts from the University of Delaware. His aintings explore issues of race, class, and social standing through approaches to self-representation and the constructed image. Hackett has exhibited nationally and internationally receiving numerous honors and awards. His work has been featured in publications including New American Paintings, Washington Post, and The Huffington Post. Hackett's work is represented by Goya Contemporary Gallery (Baltimore, MD) and notably collected by Ethan Cohen Gallery (New York). Hackett is Assistant Professor of Painting and Drawing at James Madison University.
Kyle Hackett
Visual Artist | MFA
@kylehackettstudio
http://www.kylehackettstudio.com/
https://www.instagram.com/kylehackettstudio/
https://www.goyacontemporary.com/
_________________________
Your co-host for this program is Robert Kelleman, the founder/director of the non-profit community organization Washington, DC History & Culture.
Donations Support Our Non-Profit Community Programs - Thank You!
PayPal: DCHistoryAndCulture@gmail.com
Venmo: @DCHistoryAndCulture
__________________________
Zoom Connection:
This educational and entertaining program is open to all regardless of age, geographic location, etc. and since it is an online/virtual event via Zoom you can connect from anywhere in the world.
Zoom events have a limit on the number of people that can participate and therefore the event may "sell-out" once a certain number of registrations has been reached.
Zoom Connection Link Will Be Emailed:
Login info will be emailed several times beginning 24 hours prior to the event.
If you don't receive the Zoom connection link please contact us.
Zoom Connection Suggestions:
Connecting a few minutes early is strongly recommended.
To join the event simply click the Zoom link and follow the instructions.
If clicking the link doesn't work try copying and pasting it instead.
Password not required.
Zoom may work better in some browsers/devices than others - if one doesn't work try another.
When all else fails please read and follow the directions. : )
Didn't Receive the Zoom Connection Info?
Check your spam folder, make sure you didn't sign-up with your other email address (personal vs. work, etc.), and also review the email settings on your Eventbrite account (you may have turned off our notifications)- link below:
https://www.eventbrite.com/account-settings/email-preferences
Additional Eventbrite Troubleshooting Link:
https://www.eventbrite.com/support/articles/en_US/Troubleshooting/did-my-email-send-invitations-order-confirmations-reminders?lg=en_US
_________________________
Washington, DC History & Culture
Experience the history and culture of Washington, DC - and the world!
For more entertaining and educational programs visit us at:
https://www.Facebook.com/DCHistoryAndCulture
https://DCHistoryAndCulture.Eventbrite.com
https://www.Meetup.com/DCHistoryAndCulture
http://www.youtube.com/c/WashingtonDCHistoryCulture
We look forward to seeing you - thanks!
Robert Kelleman
rkelleman@yahoo.com
202-821-6325 (text only)
History & Culture Travels / Washington, DC History & Culture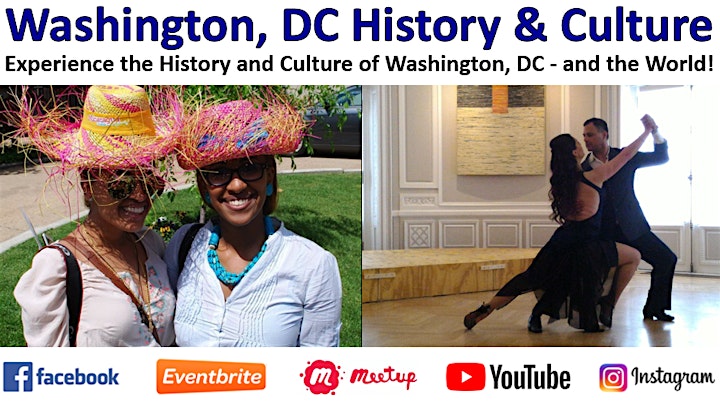 Organizer of Artist Talk with Kyle Hackett - Contemporary Art Livestream