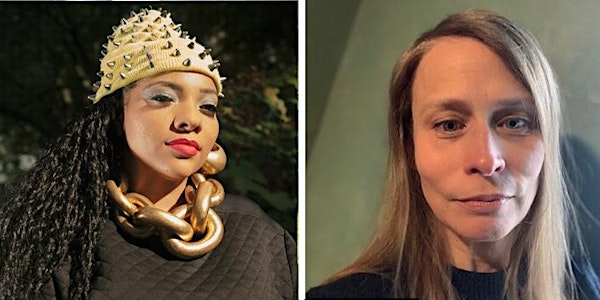 Artist Talk with Abigail DeVille and Julie Schenkelberg
Join Abigail DeVille and Julie Schenkelberg in a conversation about their work, visions and processes.
When and where
Location
The Sculpture Center 1834 East 123rd Street Cleveland, OH 44106
About this event
Artists Abigail DeVille and Julie Schenkelberg create large-scale mixed-media assemblages to recollect and transform histories of the past into notions of remembrance and healing. Their similar processes of using cast-off and discarded objects provides archeological evidence of a lived past that informs today's experiences. Born and raised in New York City and Cleveland respectively, DeVille and Schenkelberg will be at The Sculpture Center to converse about how Cleveland history and community play a role in their work. Jeremy Johnson, Director of Assembly of the Arts, will facilitate the conversation and bring his expert knowledge about the Cleveland arts community to their discussion.
Abigail DeVille creates immersive multimedia installations that focus on storytelling and reviving forgotten narratives and encourage us to rethink the past, present, and future— especially the experiences of Black Americans. Her exhibition, The Dream Keeper, is currently on view at The Sculpture Center through Oct 2, 2022.
Julie Schenkelberg's large mixed-media installations start with furniture, dishware, textiles, and marble, combined with concrete, resin, and construction materials, to transform notions of domesticity, and engage with the American Rust Belt's legacy of abandonment and decay. Her work seeks to excavate a bygone history embodied in abandoned buildings, objects, lives, jobs and stories. Her exhibition, Currant, will be on view at The Sculpture Center October 21 – December 16, 2022.
Jeremy Johnson is the President and CEO of the Assembly for the Arts, a Cleveland-based nonprofit working to increase equity in the city's arts and culture industries. Jeremy is a board member of University Circle, Inc. He represents Cleveland on Americans for the Arts' Equity Council for the forthcoming Arts & Economy Prosperity 6 Study. He received his BA from Kenyon College and MFA from the University of Iowa. He enjoys classical and gospel music, art galleries, and American Sign Language.
Abigail DeVille: The Dream Keeper is on view July 16 – October 2, 2022
Julie Schenkelberg: Currant, will be on view October 21 – December 16, 2022