Artist Laura Splan will speak about their interdisciplinary work and the poetic subjectivities of everyday life.
About this event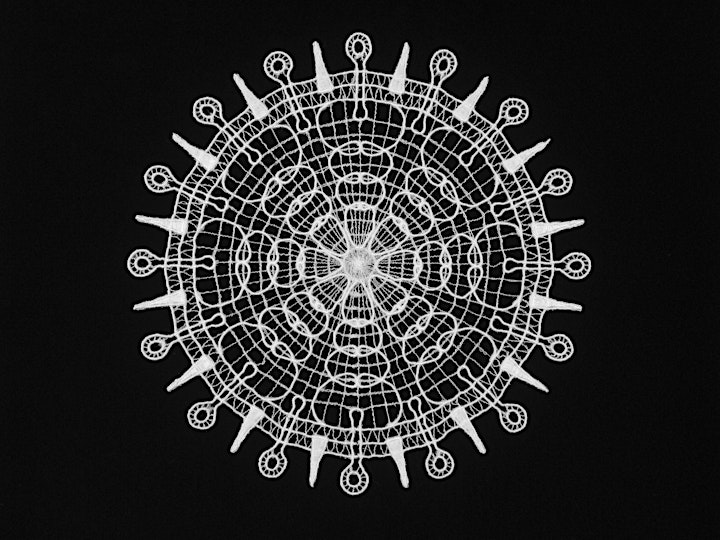 The University of Connecticut's Humanities Institute (UCHI) in collaboration with the Art & Art History Department is delighted to host a lecture and Q + A with the Brooklyn-based artist Laura Splan. The virtual event will be held from 4-5 PM on Friday, November 6th on Zoom. The event is free and open to all.
About Laura Splan:
Laura Splan's work connects the material artifacts of science to the poetic subjectivities of the everyday. Her transdisciplinary projects destabilize notions of the presence and absence of bodies evoking the systems that delineate their status. Splan's work has been exhibited at the Museum of Arts & Design and Beall Center for Art + Technology, and is included in the collections of the Thoma Art Foundation and the NYU Langone Art Collection. She has received research funding from The Jerome Foundation and her residencies have been supported by The Knight Foundation, The Institute for Electronic Arts, and The Pollock-Krasner Foundation. She has been a visiting lecturer at Stanford University teaching creative technology courses including "Embodied Interfaces" and "Data as Material". Splan is a Creative Science track member at NEW INC, the New Museum's cultural incubator in New York City. She is currently in residence at BioBAT Art Space at the Brooklyn Army Terminal where she is using textiles gestures such as unraveling and weaving to understand the structures that form our entangled precarity during the coronavirus pandemic.
You can learn more about Splan's work here.