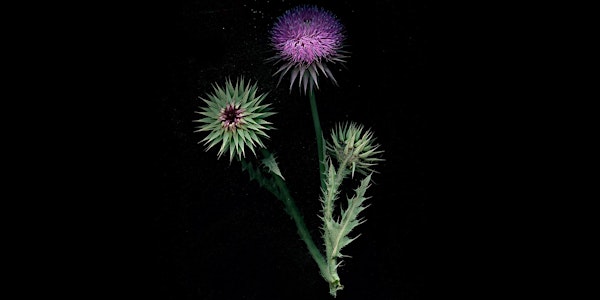 Artist Talk | Kija Lucas
Bay-Area artist Kija Lucas discusses the work in her exhibition, "A Taxonomy of Belonging", currently on view at SF Camerawork.
When and where
Location
Fort Mason Center for Arts & Culture 2 Marina Boulevard Building A San Francisco, CA 94123
About this event
Bay-Area artist Kija Lucas discusses the conceptual framework of A Taxonomy of Belonging and the evolution of the years-long project it's based on.
About the Exhibition:
A Taxonomy of Belonging includes work from Lucas' nine-year project In Search of Home, and consists of photographs of plant clippings, rocks, and other objects that explore the emigration patterns of her family, and Carl Linnaeus's racial taxonomy. This body of work questions how the scientific frameworks society has inherited from Linnaeus misrepresents Othered communities, while specifically addressing the invention of race in his taxonomy of man. This racist categorization of human beings perpetuates stereotypes and continues to be used widely today. Lucas challenges the frameworks of scientific categorization and the resulting implications of belonging found within the language of "native" and "non-native" plant species. With these works, the artist interrogates how we choose what is considered "natural," "beautiful," and "useful."
A Taxonomy of Belonging is on view at SF Camerawork through December 17, 2022.
_________________________________________________________
About the Artist:
Kija Lucas is an artist based in the San Francisco Bay Area. She uses photography to explore ideas of home, heritage and inheritance. She is interested in how ideas are passed down and seemingly inconsequential moments create changes that last generations.
Her work has been exhibited at Oakland Museum of California, Anglim Gilbert Gallery, Headlands Center for the Arts, San Francisco Arts Commission Galleries, California Institute of Integral Studies, Palo Alto Arts Center, Intersection for the Arts, Mission Cultural Center, and Root Division, as well as Venice Arts in Los Angeles, CA, La Sala d'Ercole/Hercules Hall in Bologna Italy, and Casa Escorsa in Guadalajara, Mexico. Lucas has been an Artist in Residence at Montalvo Center for the Arts, Grin City Collective, and The Wassaic Artist Residency. Lucas received her BFA from the San Francisco Art Institute and her MFA from Mills College.