About this Event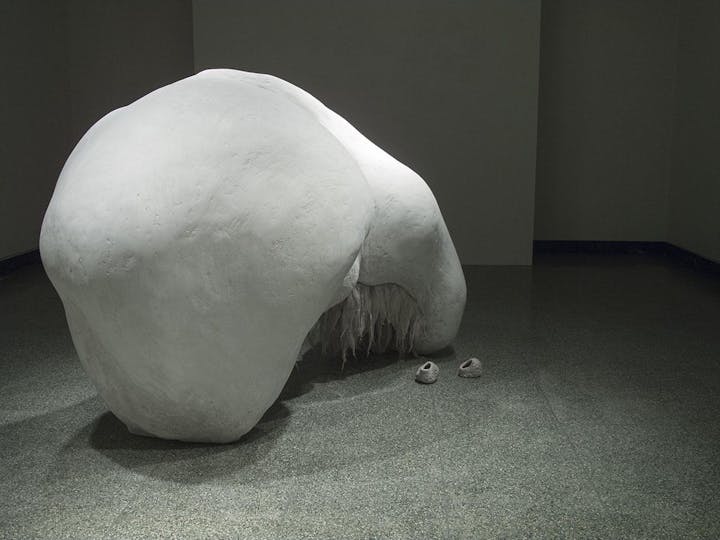 Melanie Cooper Pennington's first solo exhibition highlights her large scale anthropomorphic sculptures. Pennington will host an artist talk and exhibition preview Thursday, September 19th from 6-8pm. Tickets are $5 Individual, $3 Student. For student pricing, please contact Artlink at (260) 424-7195.
"I make humanimals. Using bits and parts from my imagination I frankenstein my own creatures - at once more innocent than a human could be, physically more powerful than a human is and located in positions only a human animal would think fitting."- Melanie Cooper Pennington
About Melanie Cooper Pennington (American, b 1976 Los Angeles, CA)
Melanie was born in LA, raised in Boston and now teaches sculpture in Bloomington at Indiana University. After 12 years of running an interior design firm in Chicago, she transitioned to graduate school to focus full time on her sculpture practice. She received her MFA in 2016 from Indiana University where she is now fulltime sculpture faculty. Melanie's recent exhibitions include: Act 1 Play as Production exhibition at ACRE Gallery curated by Lucy Stranger, and Ohio, Kentucky, Indiana Juried Regional Show at Manifest Gallery in Cincinnati. Melanie has shown at the Grunwald Gallery of Art, Indianapolis Art Center, and was part of Chicago Parks District year long sculpture in the parks exhibit.