Join WDET and Documenting Detroit for a dialogue with local documentary photographers and filmmakers.
About this event
The night will feature short conversations between local artists and the media and nonprofit organizations that support their work. Together, we will explore the role of documentary photography and film as a medium to produce visual art for, by, and with neighborhoods and communities.
Featuring conversations with:
Cydni Elledge, documentary photographer of Framed by WDET's series The Sweet Science; and 2016 Documenting Detroit Fellow, and Courtney Hurtt, executive producer of Framed by WDET
Shiraz Ahmed, documentary filmmaker and 2018 Documenting Detroit Fellow and digital editor for WDET; and Kathy Kieliszewski, Photo & Video Director at The Detroit Free Press and Artistic Director of Freep Film Festival
Rosamaria Zamarron, documentary photographer, 2018 Darkroom Detroit Applebaum Fellow and 2016 Documenting Detroit Fellow; and Javi Garcia, Executive Director of Darkroom Detroit
Moderated by Erin Allen, audio producer and narrator of Framed by WDET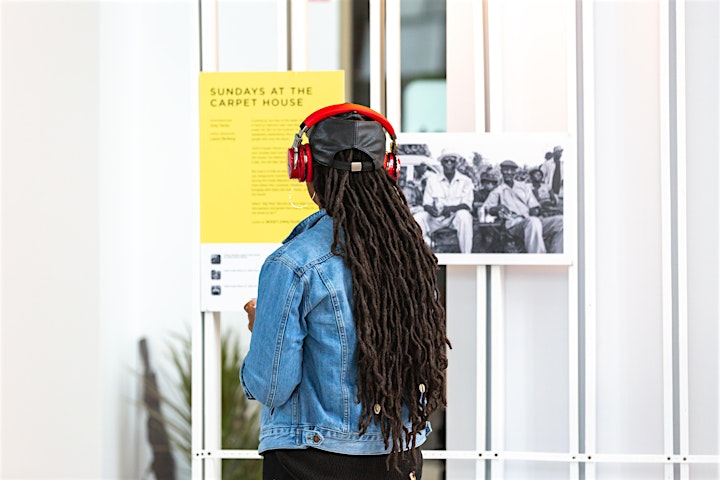 This artist talk will take place at the exhibition space for "Framed by WDET: Places Where We Belong," a photography and audio storytelling installation that celebrates the stories of communities with a rich legacy in Detroit through the work of 18 Detroit-based photographers and storytellers.
"Framed by WDET: Places Where We Belong" is sponsored by Bedrock and made possible with support from the John S. and James L. Knight Foundation and more than 200 Kickstarter backers.
This Detroit Art Week event is free and open to the public, but space is limited. Please RSVP Today.
Portraits taken by Justin Milhouse for "Framed by WDET"
Organizer of Artist Talk: Creating Visual Narratives of Detroit