Artist Placement & Fees for Wilton Manors Arts & Entertainment Expo, Saturd...
Event Information
Refund Policy
Refunds up to 7 days before event
Description
The Wilton Manors Arts & Entertainment Expo will be held on the third Saturday of each month, 6:00 – 9:00 PM, starting Saturday, November 18, 2017, from 2200 to the 2500 block of Wilton Drive, and in the Shoppes of Wilton Manors in the Wilton Manors Art & Entertainment District. This an original art expo, flea market items are not acceptable.
We are striving for an Art Expo once a month, therefore we need to charge rental space. To be fair, artist spaces will be offered on a first come first serve basis each month.
RIGHT CLICK ON MAP AND OPEN IN A NEW TAB FOR LARGER IMAGE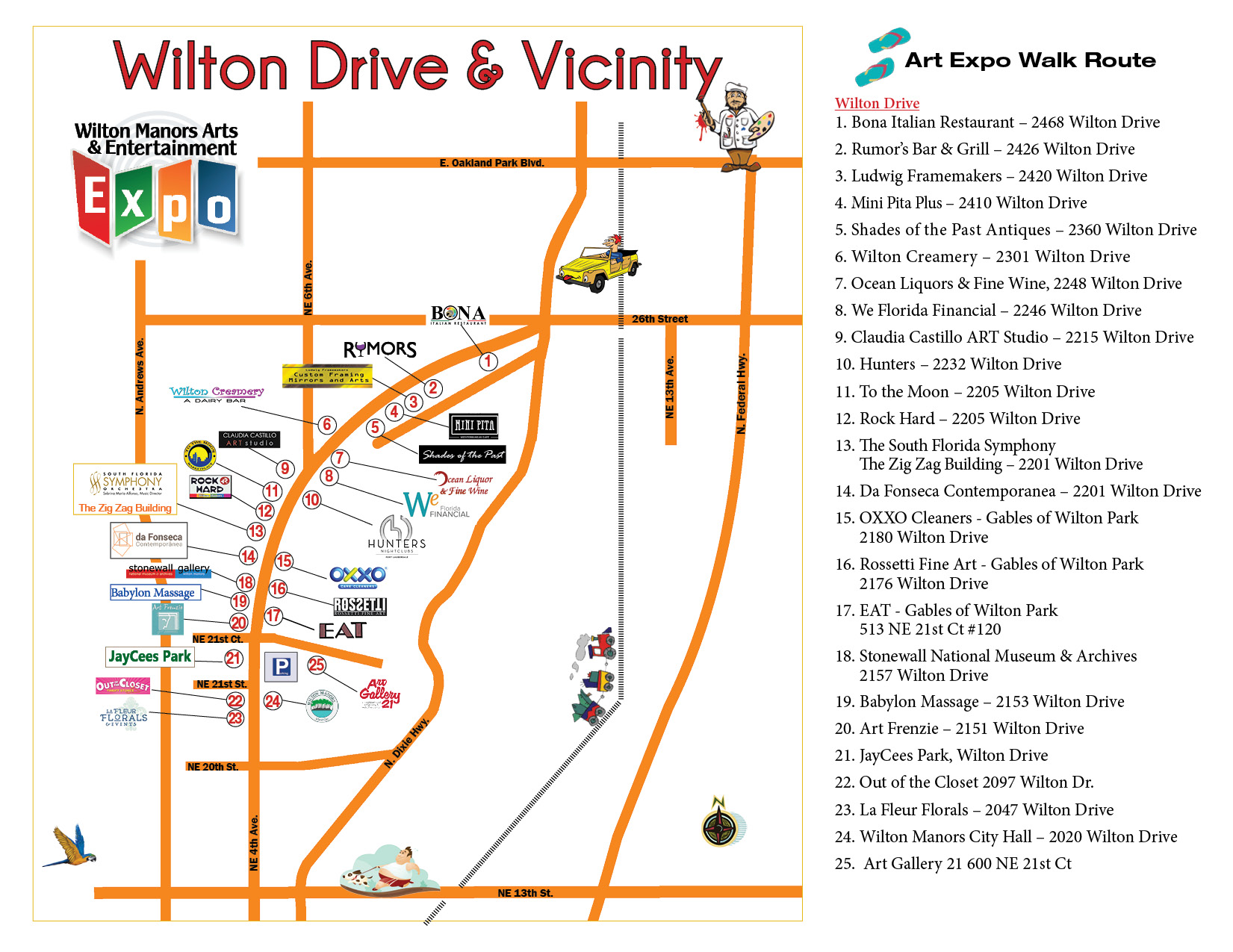 Date and Time
Location
Wilton Manors Arts & Entertainemnt Expo
2200-2500 Wilton Drive
Wilton Manors, FL 33305
Refund Policy
Refunds up to 7 days before event