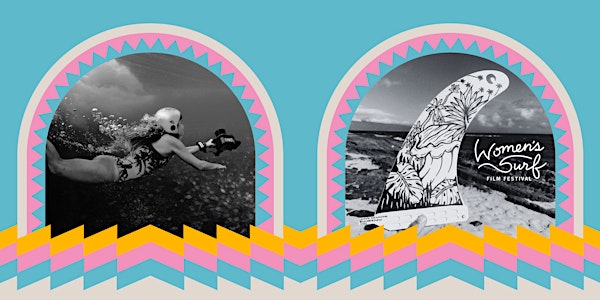 Artist Opening Reception Photography Exhibit & Single Fin Art Show (@RBSC)
Women's Surf Film Festival Presents: Artist opening reception for Christa Funk + Single Fin Group Art Show
When and where
Location
Rockaway Beach Surf Club 302 Beach 87th Street Queens, NY 11693
About this event
We ask that you register for this free event so that we can provide you with updates & reminders. No tickets will be required.
_____________________________________________________________________________
'When I Get Free'
Meet this year's exhibiting photographer Christa Funk.
Being able to do what you love is a privilege given to very few. Whether you're getting off work, finishing a chapter of your life that felt confining, or going outside of your comfort zone; freedom to do what you choose is a gift from god. What I've chosen over the years is a profession documenting the ocean and its creatures; it's where I feel the most free. This exhibit is a celebration of women in the ocean in all conditions, and my appreciation for the gift I was given. From flat to ferocious they're all interacting with their environment in a pure form of release.
Christa's work is available for sale.
Single Fin Group Art Show - Charity Virtual Online Auction
The Women's Surf Film Festival is hosting a virtual silent art auction to raise funds for A Walk on Water, a non-for-profit group that provides life-changing surf therapy to children with unique needs and their families.
The group art exhibition is a collection of art pieces created on single surfboard fins, by both established and up-and-coming artists from across the country. The fins will be on display at The Rockaway Beach Surf Club for during the week of the festival.
The online silent auction will be active during the week of the Festival (September 5-10th). Bidding commences on Monday, September 5th, and concludes on Saturday, September 10th, 2022.
Patsy, original surf cowboy music from Rockaway Beach, will be playing live at 6pm for celebrate the artist opening for today.
Come and have a great time celebrating the amazing work of the local artists, and make a bid , it's for a worthy cause. We will publish the website for the auction, early September.
Thank you to our partner Fruit Smash Hard Seltzer for co-presenting this exciting event for the community! Kick back and enjoy the afternoon.