About this Event
Robert Deyber is a brilliant American artist who draws inspiration from his Surrealism heros, Dali and Magritte, as well as Pop Art icons like Andy Warhol. Born and raised in Greenwich, CT, Deyber began drawing at a young age. His artwork is ripe with humor and surprise - each painting is a clever and striking visual representation of common expressions. Titles are everything when it comes to fully appreciating Deyber's technique.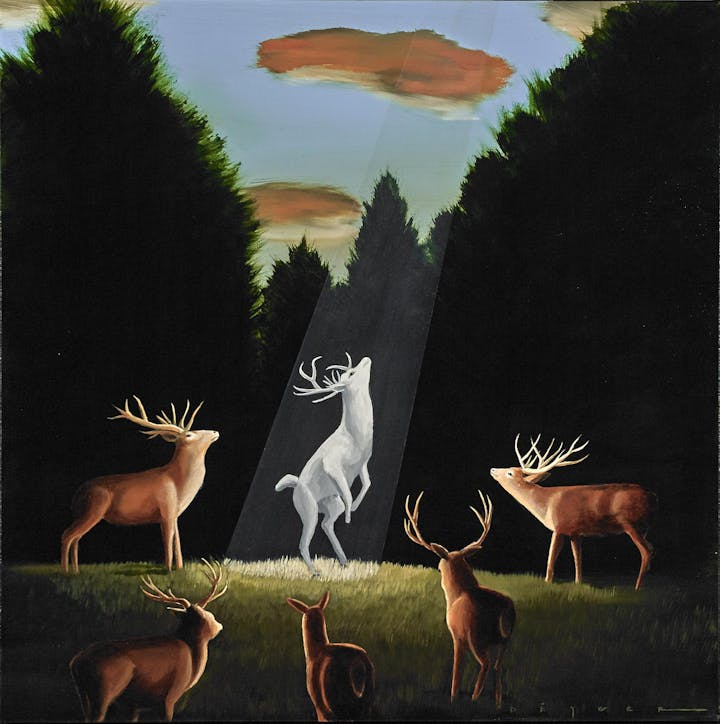 Oh Deer God | acrylic on canvas | 36" x 36"
"My goal is to take something common and elevate it to the uncommon and create theater, an unfamiliar and unexplored scene"-Robert Deyber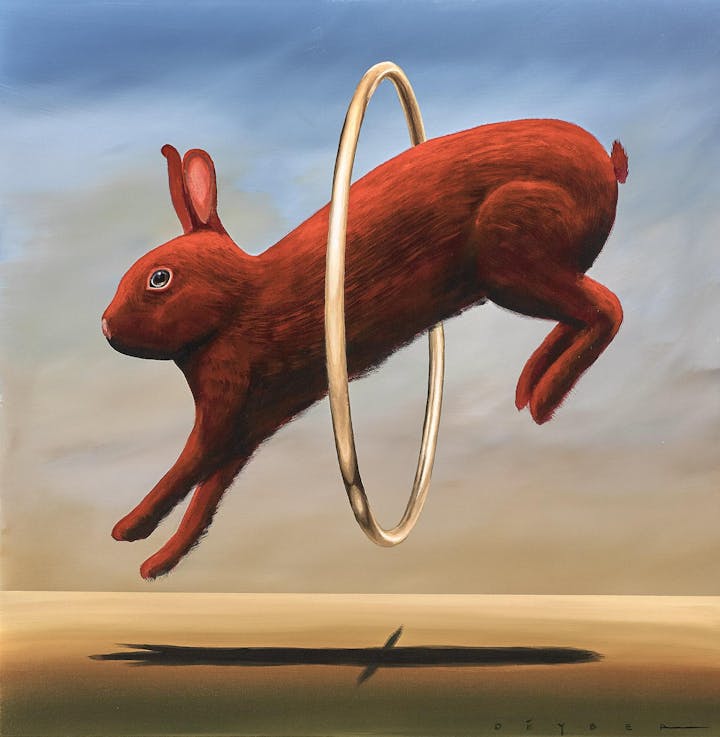 The Red Hare Ring | acrylic on canvas | 36" x 36"
Over the last decade, Deyber has amassed a vast body of work and delighted thousands of collectors across the globe. Singer-songwriter Tom Petty famously commissioned Deyber to design the cover of his album, Highway Companion.
Martin Lawrence Galleries is proud to be Deyber's exclusive representative and excited to present his newest body of work. Snacks and wine will be available at this reception. Have questions? Contact Denice Zhu, Fine Art Consultant at Martin Lawrence Galleries at dzhu@martinlawrence.com or at 415.956.0345.