Location
The National Arts Club
15 Gramercy Park South
New York, NY 10003
Refund policy
Contact the organizer to request a refund.
Eventbrite's fee is nonrefundable.
An artists' conversation on the legal aspects of working with a dealer
About this event
Join the National Arts Club and Center for Art Law in conversation with Dean Nicyper, partner at Withers Worldwide, artist Paula Scher, and fine art dealer and artist Jim Kempner. Together, the panelists will discuss their experiences and the intricacies of drafting and negotiating consignment agreements from the perspectives of an attorney, dealer, and artist.
This is the third event in a series of three events with Center for Art Law as part of the Center's Legal Clinics for Visual Artists. This event is being offered as part of Center for Art Law's upcoming Artist-Dealer Relations Clinic.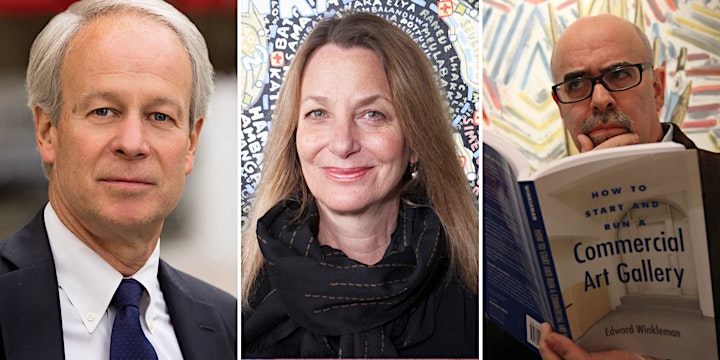 Panelists:
Dean Nicyper heads Withers Bergman Dispute Resolution Group in the United States. For the past two decades, Nicyper's practice has focused on commercial disputes with a significant focus on art disputes. Among his various clients, he has successfully represented one of the two largest art auction houses for more than 20 years in dozens of lawsuits covering a broad range of art law related issues, such as authenticity of works of art, art fraud, auction law, consignment obligations as well as rights and obligations of parties in loan transactions where works of art have been pledged as collateral. He also has represented artists and their families and foundations, art dealers and agents, art collectors and art appraisers in many art-related disputes.
For the past 20 years, renowned graphic designer and fine artist Paula Scher has been reinterpreting society's approach to data and our visual representation of the trafficked environment. Through her large-scale cartographic paintings, she has created a novel way of mapping traditional information, while subjectively twisting and confounding it. Intricate, colorful and obsessively detailed, her paintings have the foundations of accuracy, but are ultimately impressionistic visions of our interconnected world.
Jim Kempner has been an art dealer, based in New York, since 1987. His focus has always been to be accessible to everyone, from the new collector, to the museum curator, to the curious neighbor who walks in off the street. For over three decades he has placed work in major private collections and museums, worldwide.
This is an in-person event. Your health and safety are our top priorities and we are following all CDC and New York City guidance. Proof of vaccination as well as a photo ID will be required. Masks are also required.
Our coat check is limited. Please do not bring any large bags or backpacks.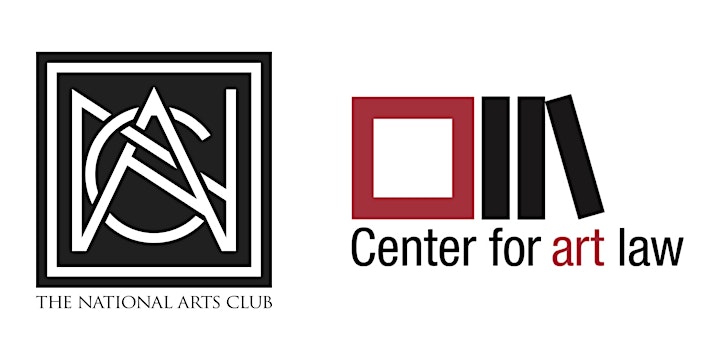 About the National Arts Club
Founded in 1898, The National Arts Club is a 501(c)(3) nonprofit with a mission to stimulate, foster, and promote public interest in the arts and to educate the American people in the fine arts. Annually, the Club offers more than 150 free programs to the public, including exhibitions, theatrical and musical performances, lectures and readings, attracting an audience of over 25,000 members and guests. Feature programs focus on all disciplines of the arts.
For a full list of events or to learn more, visit nationalartsclub.org.
About Center for Art Law
The Center for Art Law is a Brooklyn-based nonprofit that offers educational resources and programming for the advancement of a vibrant arts and law community. Created in 2009 as an online resource, the Center evolved into a reputable and respected organization that provides learning opportunities to a worldwide community. Today, the Center is the only independent art law entity in the United States dedicated to writing, gathering, and sharing law and visual arts information for the benefit of artists, students, lawyers, academics, and many more.
To learn more, visit itsartlaw.org.