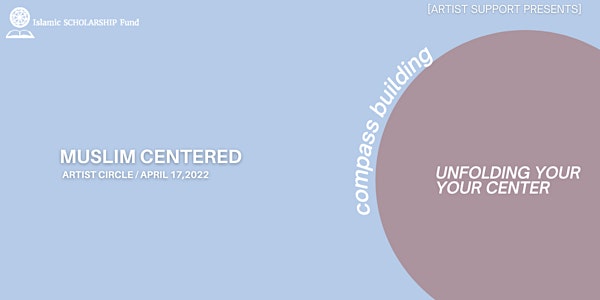 Artist Circle
Join ISF's Muslim Centered Artist Circles. Our program is 1.5 hours of topic discussion and breakout circles.
About this event
Sunday April 17, 2022 @11am PST
We acknowledge the historical oppression embedded in the industries our filmmakers create in. Muslim Centered Artist Circles is a series intended to provide space and time for our alumni to restore and regroup.
In unfolding experiences safely, in community, the circle is formed to support your filmmaking path and practice.
This month's topic is "Compass Building" and will be co-facilitated by artist Brynne Filer. "Compass Building" is an interactive artist led workshop that supports filmmakers in forming and centering their practice as they navigate industry.
Brynne Filer is a Los Angeles-based singer-songwriter from Compton CA. Brynne's work looks to explore the quiet spaces of black female tenderness, inspired by works of Goddard and James Baldwin, her music is about being an artist consciously through life themes of growth, love, death, and inviting her listeners to be still.
After touring for 2 and a half years with guitarist Art Zavala Jr. as duo 'The Lost Hours', Brynne decided to venture out on her own under the name LEILIA. She began writing songs produced by artist Bryan Christopher; and released an independent project in July of 2020 entitled Self.Verse and followed up with the single Warm Summer. As of March of 2021 she changed her artist name to her actual name, BRYNNE and signed with artist management with Amlak Music and plans for her next release in Aprlil 2022 .
INSTRUCTIONS
If you would like to attend as an audience member simply rsvp for zoom link
To volunteer in the read, please email: artistsupport@islamicscholarshipfund.org