Artist and the Archive: The Art of the Slave Ship Icon
Description
Dr. Cheryl Finley discusses her latest book Committed to Memory: The Art of the Slave Ship Icon, the first in-depth study of the epochal image associated with slavery. Finley traces how the slave ship icon became a powerful tool in the hands of British and American abolitionists, and how its radical potential was rediscovered in the twentieth century by black artists, activists, writers, filmmakers, and curators. Finley offers provocative new insights into the works of Amiri Baraka, Romare Bearden, Betye Saar, and many others. She demonstrates how the icon was transformed into poetry, literature, visual art, sculpture, performance, and film—and became a medium through which diasporic Africans have reasserted their common identity and memorialized their ancestors. Dr. Finley will be in conversation with writer, curator Dr. Nicole Fleetwood, Professor of American Studies at Rutgers University, New Brunswick.
Co-presented with the Lapidus Center for the Historical Analysis of Transatlantic Slavery at the Schomburg Center.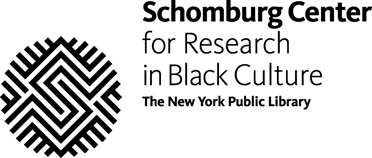 FIRST COME, FIRST SEATED
Events are free and open to all, but due to space constraints registration is requested. We generally overbook to ensure a full house. Registered guests are given priority check-in 15 to 30 minutes before start time. After the event starts all registered seats are released regardless of registration, so we recommend that you arrive early.

GUESTS
Please note that holding seats in the Langston Hughes Auditorium is strictly prohibited and there is no food or drinks allowed anywhere in the Schomburg Center.
AUDIO/VIDEO RECORDING
Programs are photographed and recorded by the Schomburg Center. Attending this event indicates your consent to being filmed/photographed and your consent to the use of your recorded image for any all purposes of the New York Public Library.
PRESS
Please send all press inquiries (photo, video, interviews, audio-recording, etc) at least 24-hours before the day of the program to Ayofemi Kirby at ayofemikirby@nypl.org.

Please note that professional photography and video recordings are prohibited without expressed consent.