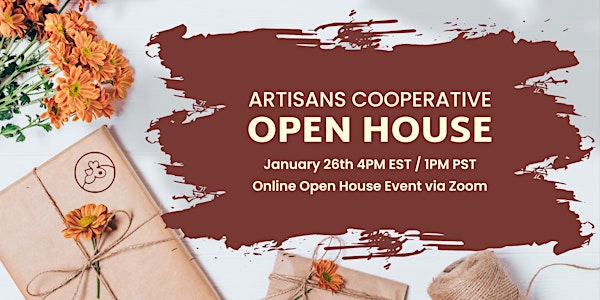 Artisans Cooperative Open House
To get to know our community, provide updates and information for new members, celebrate milestones, ask questions and have some fun!
About this event
Artisans Cooperative is crafting an online handmade marketplace for an inclusive network of creatives. We are holding our first Open House on January 26th to answer your questions and get to know our community.