Description
The AI tech meetup has been held successfully every month. This month, we are pleased to invite three experts in AI area to give talks about recent advances in AI research, such as natural language processing, computer vision, deep learning, etc. A QA session will follow after each talk. AI fans - please come and join us in sharing some fun and informative time!
---
Agenda
Oct. 20th
13:00pm——13:30pm Sign-in

13:30pm——14:15pm Speaker: Ni Lao-Chief Scientist, Mosaix.ai
"Weakly Supervized Natural Language Understanding"

14:15pm——15:00pm Speaker: Jiayang Liu- Staff Software Engineer, Tech Lead Manager, Google
"Unsupervised Representation Learning for Audio and Image Understanding"

15:00pm——15:20pm Break

15:20pm——16:05pm Speaker:

Davy Wang-

Ex-Chief Architect and Solution Director of Amazon AWS Great China
"How to Build Machine Learning on Cloud Computing Platform"

16:05pm——16:40pm QA session
Speakers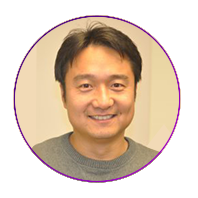 Name:

Ni Lao
Title: Chief Scientist Mosaix.ai
Bio:

Dr. Ni Lao, Chief scientist and co-founder of Mosaix.ai, is an expert in Knowledge Graph (KG) and weakly supervized Natural Language Understanding (NLU). He is well known for his work on large scale inference for the CMU Never-Ending Language Learning (NELL) project, and Google Knowledge Vault project. He recently led research projects applying innovative reinforcement learning approaches to achieve new state-of-the-art in weakly supervized NLU tasks. His past research has contributed to Google's KG and search-based question answering products.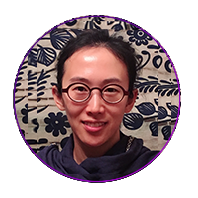 Name: Jiayang Liu
Title: Staff Software Engineer, Tech Lead Manager at Google
Bio: Master of Computer Engineering from Rice University (
Texas
, US),
Bachelor from Tsinghua University (Beijing, China).
Expertise in
deep learning,
real time audio/video communication, peer to peer networking
. Currently working on machine perception research and development at
Google
.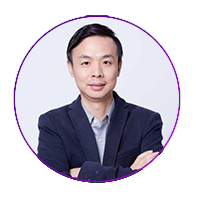 Name: Davy Wang
Title: Ex-Chief Architect and solution director of Amazon AWS Great China
Bio: Ex-Chief Architect and solution director of Amazon AWS Great China, the first batch of getting AWS expert certification. He has helped many China's top Internet companies make full use of cloud platforms and take advantages of technological innovation, developing the business model of innovation.He was a senior technical expert at Ali Cloud. He has many years' experience in the field of IT consulting and implementation. As a senior architect manager at IBM Global Services, he was charge of the promotion and service consulting of solutions such as SOA, enterprise systems integration and cloud computing platforms in China and the Asia Pacific region.