Description
Want to learn how those businesses utilizing artificial intelligence are growing 30% faster than others, and how their profit margins are 50% higher?
---
The future of retail and media is happening now - and it's being driven by AI.

The best-performing retail and media companies are using AI to change the face of customer engagement, to dramatic effect, with those adopting AI growing quickly and leaving the competition behind.
---
Join us for an evening cocktail reception at the Cantina Rooftop in Hell's Kitchen, New York on Monday, July 16. It includes several insightful talks on all things AI, retail, and media, along with food and drinks and networking opportunities.

From growing revenues and profits to attracting the perfect audience for your brand, we'll demonstrate why AI is driving the retail and media revolution, and why we believe becoming an AI-powered business is crucial to continued success in today's market.
This event is co-hosted by three leaders in their respective sectors;

AWS, the world's leading cloud services company

Peak, the pioneers of AI-as-a-service

Social Chain, the world's leading social media marketing agency

It will focus on what the best retail and media companies are doing to put AI at the heart of their business, and the results they are getting. It will feature a presentation from Europe's largest radio broadcasting company, Global Radio, talking about how they use AI to predict listener behavior and maximize audience engagement.


---
Event schedule:
6:30 pm – Event begins: networking, cocktails
7:00 pm - Introduction: Kris Skrinak - Machine Learning Segment Lead at AWS

7:15 pm – The State of Retail and AI: Richard Potter - CEO of Peak
7:30 pm – Matt Jeffries - Group Director of Insights, Analytics, and CRM at Global Radio
7:45 pm – Steve Bartlett - CEO of Social Chain
8:00 pm – Audience Q&A
8:20 pm - Networking, Food, and Drinks
9:30 pm - Close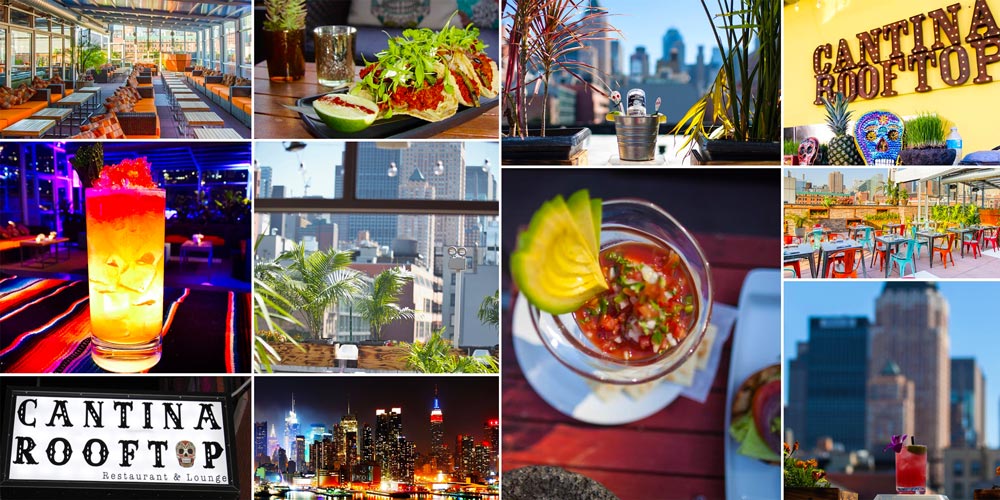 ---
Speaker bios:

Kris Skrinak, Machine Learning Segment Lead at AWS

Kris is Machine Learning Segment Lead at AWS, tasked with helping Amazon Network Partners get the most value from their partnerships with AWS.
As well as providing advice and guidance on all aspects of the AWS ecosystem, Kris is the technical lead support for artificial intelligence and machine learning. He's the first line of support for Amazon Partner Network (APN) partners looking to develop or expand their use of AI and machine learning technologies across all vertical markets, such as finance, telecommunications and e-commerce, to name a few.





Richard Potter, CEO at Peak

Richard is CEO of artificial intelligence firm Peak, a pioneering global AI company on a mission to help businesses 'do great things with data', providing its customers with the technology and skills needed to become AI-driven.
Founded in 2014, Peak has grown rapidly, securing a total of $7m in funding to support growth and development in machine learning technologies. Its clients include companies such as Footasylum, AstraZeneca and The Economist.
In 2018, Peak was named in the top 25-fastest growing tech companies by GP Bullhound and has since gained Amazon Web Services (AWS) Machine Learning Partner status. Most recently, Richard was recognized in Data IQ's 100 data influencers for his forward-thinking analytics-led innovation that is transforming the business.
Before this, he worked for high-growth semiconductor company Wolfson Microelectronics (now Cirrus Logic), where he ran a product line that supplied chips to Apple, Samsung, Amazon, Sony and other tech giants. He also worked in investment banking for UBS covering tech and semiconductor stocks through the 2008 crash.

Matt Jeffries, Group Director of CRM, Analytics and Insight at Global Media

Matt Jeffries, Group Director of CRM, Analytics and Insight at Global Media and Entertainment, Europe's biggest radio broadcaster with over £300m of revenues and 30m weekly UK listeners.

Matt is responsible for how Global use data for profitable audience growth across their music, entertainment and festival brands. Driving customer insight and value optimisation to heart of the organisation has been the central thread throughout 16 years working at some of the world's leading media, entertainment and telco businesses.
After leavung an insight and strategy role with the Walt Disney Company, Matt worked at TalkTalk and Sky, utilising predictive analytics to generate customer base growth and value, before joining Global Media in 2013.
Matt has continued to apply data-driven decision-making principles to the radio, digital audio and festival industries. DAX, Global's Digital Audio Exchange, is the world's most advanced and largest programmatic advertising platform, utilising data to deliver targeted, personalised audio to connected devices across 160m people in Europe and the US.

Global Media's strong digital audience growth enables them to deliver highly-targeted audio, video and DM comms which ultimately drive tangible ROI benefits for clients and their brands.

Steven Bartlett, CEO at Social Chain


Steven is the 25-year-old CEO and co-founder of Social Chain, the world's fastest-growing social-first marketing agency.

In the last few years, he has become an award-winning entrepreneur, speaker and investor and now leads a company of 100+ people. Social Chain's presence is felt worldwide, with offices in Manchester, London, Berlin, New York and more. Above all, his passion lies in engaging and inspiring the next generation.

Along the way, Steven has amassed a large following online (over 1m people) due to his inspirational videos covering topics from entrepreneurship to business and marketing. This has led to being profiled in the world's leading publications and being voted "the most influential and impactful individual in marketing in 2017."





---
ARTIFICIAL INTELLIGENCE IS THE KEY
Total retail sales across the industry are at a higher level than ever before, with more and more companies experiencing turnover growth. The companies that are performing well are adapting to change, embracing and capitalizing on the new technologies available to them.
Artificial intelligence is clearly powering the new retail revolution. E-commerce companies are the biggest adopters of AI throughout the entire sector, which makes them a good barometer for the impact it can have.
AI drives business growth

AI increases turnover

AI also increases profits
Artificial intelligence presents retail businesses with a fantastic opportunity to outperform their competition and catch up with some of the leaders in their space. In the immediate future, we expect to see those companies that are standing still and failing to utilize AI struggling. The winners in this retail revolution will be those that are leveraging and using their data to its fullest potential - and this isn't possible without artificial intelligence.
THE TIME IS NOW
At Peak, we believe that every retailer needs to, and should be able to, utilize AI technologies and capitalize on the wealth of data at their disposal. To demonstrate the potential impact this could have for your company, we've pulled together this event to explore the opportunities AI presents.
---
Don't just take our word for it…
"More and more brands are harnessing the power of AI to implement tailored product recommendations, and are seeing results. It's estimated that 35% of Amazon's sales come from its recommended products feature."
Meghann York, Director, Salesforce
"By 2020, insights-driven businesses will steal $1.2 trillion per annum from their less well-informed peers."
Forrester
This event has been organized by Peak, in partnership with Amazon Web Services.