Actions and Detail Panel
Artificial Intelligence - Global Hackathon
Fri, Mar 31, 2017, 9:00 AM – Sun, Apr 2, 2017, 5:00 PM PDT
Description
Artificial Intelligence - Global Hackathon

Join the largest Hackathon in Silicon Valley, where we expect several thousands attendee and is open to anyone who is seeking to launch an AI based Startup, you will enjoy this chance to mingle and network with potential co-founder, partner, corporate clients or investors along top industry domain experts.
Friday Night Opening Session: Top participants "based on innovation merit" will be invited to showcase their proof of concept or demo on Friday March 31, 2017 from 6pm to 9pm.
Featured Startup 3 Day Demo: Enable VC backed and Alumni Startups to showcase their AI innovation via their laptop, desktop or similar size hardware demo (By Invitation Only).
Thought Leadership Session: Session organized throught the Hackathon for 3 Day, and include Public, Corporate, Investors and Startup focus (Agenda and Access based on Ticket Type).
Hackathon Participants Rules: Whether you are a bootstrapped founder, engineer, PhD, scientist, business hacker, or student, you are invited to join this must attend Innovation Hackathon.
Pre-requisite: Open globally to anyone with interest in AI Innovation, aged 18 or older
Industry Focus: Artificial Intelligence based Innovation (Mobile, Cloud, IoT, Connected Cars, FinTech, HealthTech, Security, Robotics, EdTech, OnDemand Market Place, eCommerce)
Hackathon Cost: 3 Day Access free to all participants who completed their application by January 31, 2017

Application: All Hackathon participants (alone or as a team) must sign up and submit idea, demo or pitch deck link (you would have a chance to update it during the Hackathon through your public cloud folder link, you own all Intellectual Property). Fill your application no later than January 31, 2017, using this link: OneTraction/Hackathon
Duration: 24 hours. Start 9am on Friday and End Sunday 5pm (team work 8 hours a day for 3 days) alone or with their desired team members. If you need help finding additional team members, sign up to our platform here: Twing.co use invitation code: AISF2017 or sinply state in your application missing skills so we can match you. Domain Expert Mentors would be available on site to all participants.

Winning Prizes: Review Hackathon Program Instruction here
Event Speakers/Judge:
Dr. Brian Ulicny, MIT - Data Science Expert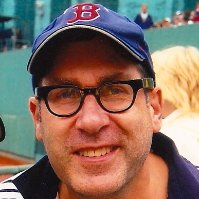 Dr. Pratik Verma, Stanford, Data Security Expert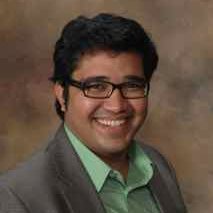 Event Sponsors & Technology Partners: