Description
Don't miss out the opportunity to learn more about how AI is used in Healthcare and network with fellow academics, entrepreneurs, and industry professionals over appetizers and drinks on May 28th, 2019 at UCLA!
Tentative Schedule
6:00-6:15pm Introductory remarks
6:15-6:45pm Introductory lecture on AI by Mania Samiotaki
6:45-7:30pm Panel discussion(Amit Rushi, Mania Samiotaki, Matt Lumpkin, Sumeet Bhatia, and Adam Simon)
7:30-9:00pm Networking mixer
Stay tuned for more updates!
Speaker Biography
Mania Samiotaki
Product manager for artificial intelligence at GE Healthcare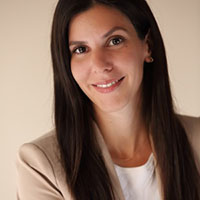 At GE Healthcare, Mainia detemines product specifications for an AI cloud-based platform, to allow health-data curation and deep-learning models for healthcare applications, and cloud or on-prem implementation
Moderator Biography
Amit Rushi
Vice President, Product, Marketing, and Business Development at Graftworx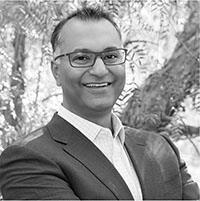 Amit is passionate about transforming healthcare and driving personalized health. He has nearly two decades of experience, focusing on strategy, product management, marketing, and product launches across a multitude of biotech and pharmaceutical sectors. Currently, Amit is Vice President of Product, Marketing and Business Development at GraftWorx, having previously served as Vice President of Strategy, Informatics, and Business Operations at Science 37. Amit earned both his MBA and MSIS from the Questrom School of Business at Boston University and BS in business administration at the University of Southern California.
Panelist Biographies
Adam Simon
A.I. Research Scientist at Qulab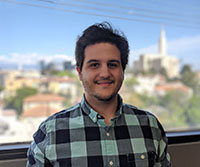 Adam Simon received his Ph.D. from UCLA, where his research was on applying computational methods to solve mechanistic problems in organic chemistry. Adam's research at Qulab is on artificial intelligence and novel algorithms for retrosynthetic analysis and chemical synthesis planning.
Matt Lumpkin
Product Designer at Tidepool.org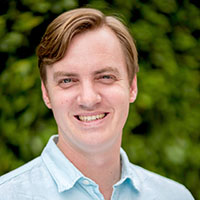 Matt designs solutions for families living with disease. He designed and am building the Stanford and IDEO aware winning project bgAWARE, a new way of using sense of touch for ambient blood glucose awareness. He also made CharacterMe, a brain-training app for your character with the Thrive Center for Human Development with Curly Robot LLC.
Sumeet Bhatia
Founder and CEO of Aiva

Sumeet Bhatia is the Founder and CEO of Aiva, the voice assistant built to improve both patient and caregiver satisfaction. Sumeet has over 10 years of experience delivering enterprise software-as-a-service to the nation's best healthcare institutions. Most recently, he was co-founder and Chief Technology Officer at TigerText, the leading provider of clinical communication solutions for the healthcare industry. Sumeet received his BS in Computer Science and Engineering from UCLA.
Event sponsor:
MedGenome Inc. is a global leader in personalized medicine with unique genomic solutions in immuno-oncology, diabetes, ophthalmology, cardiology and other rare diseases.
Founded in 2013, MedGenome currently has a Next Generation Sequencing (NGS) facility in California that houses sequencing platforms such as Illumina's NovaSeq, HiSeq X, HiSeq 2500, and the MiSeq, In addition to our wet-lab capabilities, we have built proprietary solutions to enable pharma and biotech companies accelerate their early drug discovery pipeline as well as aid in biomarker discovery for their companion diagnostics programs. Our proprietary cancer immunotherapy solution, OncoPept combines tumor-derived genomic and transcriptomic data to map the molecular features of the tumor and predict personalized cancer immunotherapy combinations with neoantigen vaccines for therapy. MedGenome was awarded the MedTech Breakthrough award for Biomedical research in 2018.
Aiva is the voice operating system for better care. We use Amazon Alexa, Google Assistant and other voice assistants to empower patients and seniors throughout their care journey. They enjoy more entertainment options, better control of their environment and closer communication with their care team. For example, when you tell Aiva what you want, she understands and routes your request to the most appropriate caregiver, who uses our proprietary mobile app to triage and respond to requests in their own voice.
Aiva is based in Los Angeles. Hospital clients include Cedars-Sinai Medical Center, and post-acute clients include Thrive Senior Living. Aiva investors include the Google Assistant Investment Program, the Alexa Fund, Act One Ventures, Mucker Capital and the Cedars-Sinai Accelerator.
Organizers: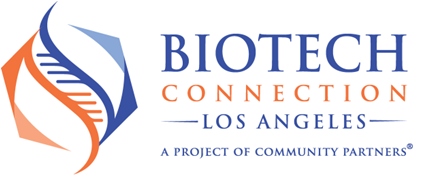 Biotech Connection Los Angeles (BCLA) is a project of the 501(c)(3) non-profit Community Partners. We are an organization run by academics and biotech professionals from all over Los Angeles and our mission is to inspire, educate and connect emerging scientists and entrepreneurs to grow and diversify biotech in LA. Los Angeles is home to renowned universities and research institutes producing top talents and exciting innovations. We are passionate about making our city a major biotech hub!
If you are interested in fostering early-stage entrepreneurship, retaining local talent, or just want to know more about what we do, subscribe to our newsletter, come to our events or donate to our cause. Let's build a vibrant LA biotech community together.
BCLA Core Sponsors: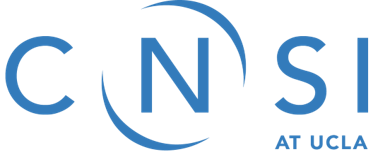 https://cnsi.ucla.edu
Established in 2000 as one of the Governor Gray Davis California Institutes for Science and Innovation, the California NanoSystems Institute (CNSI) is a hub of interdisciplinary research, translation, and education where scientists from diverse fields find common purpose in addressing grand challenges of the 21st century. With locations at the University of California's Los Angeles and Santa Barbara campuses, the CNSI leverages public and private investment to drive collaborative nanoscience research across disciplines, translates discoveries into knowledge-driven commercial enterprises, and educates the next generation of scientists and engineers.

https://dornsife.usc.edu/bridge-institute
Building upon the university's Michelson Center for Convergent Bioscience Initiative, the Bridge Institute unites eminent professors across the entire university, including the USC Dornsife College of Letters, Arts and Sciences, the USC Viterbi School of Engineering and the Keck School of Medicine of USC, as well as animators and cinematographers in the USC School of Cinematic Arts and the USC Institute for Creative Technologies, and technology transfer experts in the USC Stevens Center for Innovation. We are artists, engineers, scientists and physicians bridging the molecules of life to improve the human condition. Imagine a world where scientific data is released from the confines of its originating discipline, allowing us to better understand, integrate and advance knowledge. Our values are Teamwork, Imagination, Innovation, Learning, Teaching, and Convergence.

http://www.calstatela.edu/LABioStart
The LA BioStart Bioscience Entrepreneurs Boot Camp is a five-week, intensive training program that prepares emerging bioscience entrepreneurs to launch their own bioscience ventures. The boot camp is a collaborative project of Cal State LA, the Biocom Institute and the Los Angeles Cleantech Incubator.

Participants learn business fundamentals, leadership skills and bioscience knowledge from industry leaders and business experts. Funded by the Economic Development Administration, the training is offered at no charge to eligible participants.

Early-stage entrepreneurs, emerging entrepreneurs seeking to market bioscience ideas, and scientists, university faculty, postdoctoral fellows and graduate students should apply.