Description
ARTIFICIAL INTELLIGENCE AND BOTS FOR NEWS
with John Keefe, bot developer and app product manager at Quartz
Class meets Monday, March 19 from 6:30 to 9 pm
The cost for this workshop is $25
Chat apps for news, Twitter bots, Alexa Skills… artificial intelligence is a growing trend in media. More and more media brands are automating their internal processes and experimenting with the automated delivery of news on mobile. Bots can keep an eye on things for us and engage with users in a more efficient way.
In this evening workshop, we will cover:
How news organizations are using AI and internal and external bots

Best practices and ethical considerations for AI in journalism

How bots work

Natural language processing and conversational interfaces

What's next for AI-powered journalism
Level: Beginner
---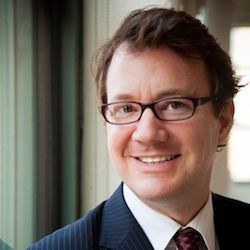 About John Keefe
John Keefe is a journalist, tinkerer and coder based in New York City. He works at Quartz as a developer in the Quartz Bot Studio and product manager of Quartz's breakthrough apps. Keefe also teaches a class on rapid prototyping for new ideas in journalism technology at the CUNY Graduate School of Journalism. He was previously Senior Editor for Data News at public radio station WNYC, leading a team of journalists who specialize in data reporting, visualizations and investigations. Keefe is the author of Family Projects for Smart Objects: Tabletop Projects That Respond to Your World from Maker Media, which grew from his effort to make something new every week for a year.
---
For concerns or questions about this workshop, please e-mail pd@journalism.cuny.edu.