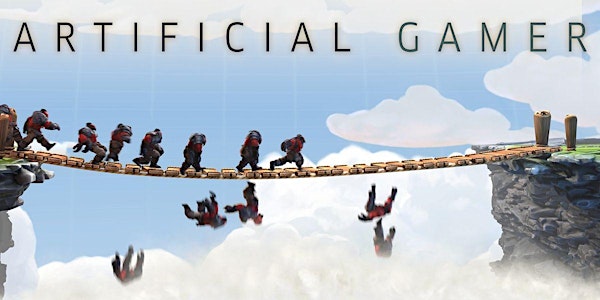 Artificial Gamer Screening @ Harvard Club of Austin for SXSW
Film Screening the Battle of AI vs. Humans in Esports
Date and time
Sunday, March 13, 2022 · 5:30 - 9pm CDT
Location
The Goodside Nest 811 Congress Avenue Austin, TX 78701
About this event
Humans have been in competition with computer-based Artificial Intelligence for over 80 years in different games — chess, Go, poker, Jeopardy! — a span that tracks the evolution of computing itself. The latest battlefields are hugely popular multiplayer online games that are worldwide sensations, including one of the most lucrative esports of all — Dota 2.
A passionate team of Silicon Valley engineers at OpenAI is challenged to develop an artificial intelligence bot capable of defeating the world champions of Dota 2 — and given only one year to do it. The outcome could alter the way we think about the frontiers of machine learning and of humanity's relationship with AI.
Join us for an in-person screening of Artificial Gamer, a documentary about OpenAi's efforts to build the most powerful esports bot.
Meet the Producer — Jennifer 8. Lee '98
This special viewing will be hosted by producer Jennifer 8. Lee, a graduate of Harvard College. Jennifer is a documentary producer, big film enthusiast, among many other things. Formerly a reporter at The New York Times and author of the New York Times bestselling book The Fortune Cookie Chronicles, she is now a vice chair of the Unicode Emoji Subcommittee and is CEO of the literary studio Plympton. She is a producer of The Search for General Tso and The Emoji Story, both documentaries which premiered at the Tribeca Film Festival. She has also been an associate producer on Chasing Coral, which premiered at Sundance 2017; an executive producer on The Price, which premiered at SXSW in 2018 and an associate producer on Give Me Liberty, which played at Sundance and Cannes in 2019. Jenny also serves on the board of the Roxie Theater in San Francisco and is a Sundance Institute Sloan Episodic Fellow in 2021 for The Harvard Computers. There is much more to her life, but we are keeping it to film related things here.