About this Event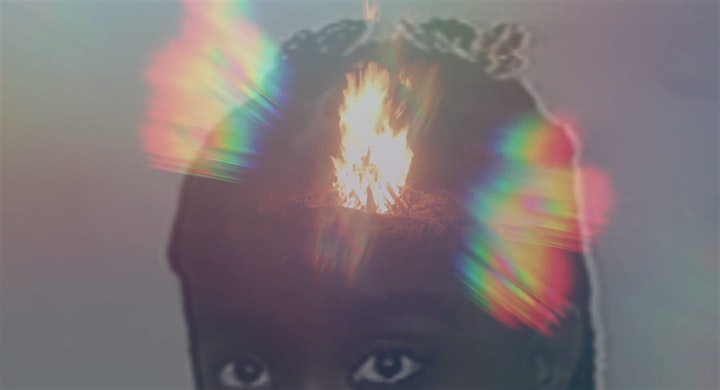 Artifacts 2020 x New Directions in Art Librarianship + Archives places information professionals and artists in conversation with each other to explore solutions for emerging social and professional issues in the related fields of arts librarianship and art archiving. This forum highlights artists' approaches to using archives and connections between independent art book publishers and academic libraries.
A zoom link for the virtual event will be e-mailed to the registered attendee 2 days before the event.
Co-sponsored by Artifacts, Society of American Archivists Student Chapter, UCLA Graduate Student Association, Visual Resources Association Foundation, and UCLA Graduate School of Information Studies.
Program Schedule
Panel 1: Independent Publishing and the Academic Library
Marco Braunschweiler, "No Time"
"No time is no time for art" - Doa Aly
Marco Kane Braunschweiler is an artist, and publisher, based in Los Angeles. From 2007-2011 he directed Golden Age, an artist-book store and project space in Chicago. From 2015-2019 he was Director of Digital at the Museum of Contemporary Art, Los Angeles. At MOCA he founded the quarterly video series SCREEN, The first durational, online screening program from a museum. He has presented programs at The Museum of Contemporary Art, Los Angeles; and the Art Institute of Chicago among others. He has a radio show, Marco's Island, currently on NTS Radio. He has exhibited at Human Resources, Los Angeles; the Institute of Contemporary Art, Philadelphia; The Museum of Contemporary Art, Chicago; and the Swiss Institute, New York; among others. His work has been written about in Hyperallergic, and published in the New York Times and the Los Angeles Times.
Julie Niemi, "Pulling you through: a survey of recent projects and archival fragments"
Julie Niemi (b. 1988, Fayetteville, Arkansas, raised in Tulsa, Oklahoma) is an independent curator, writer, and editor based in Los Angeles, CA. Through research, design, writing, and exhibition making, her projects grapple with counter histories in the United States. These projects typically look to the built-environment and to landscape as a starting point for inquiry, utilizing scraps of archives and natural resources to tell a longer story of unknown persons, regional places, nameless figures, and collectives.  Julie received an M.A. from the Center for Curatorial Studies, Bard College, where she was commissioning editor of aCCeSsions. Her thesis at CCS Bard was on Tolstoy College, an anarchist educational community active at the University at Buffalo in the 1970s and '80s. From 2013–2015, she was co-founder and editor of VIA Publication. Her writing has appeared in Frieze, Temporary Art Review, CAS, and Art21 Magazine.
Dianne Weinthal, "Distribution versus Inclusion: Supporting Independent Photobooks in Academic Libraries"
Dianne Weinthal is an archivist, artist, and publisher based in Los Angeles, California. She cares about information access and interoperability. She works on ways to make our interactions with images more aligned with how we create and share them. She recently completed her MLIS degree from UCLA, where her focus was on photography as artwork, as visual resource, and as digital information.
Panel 2: New Directions in Community Archiving + Activism
Kathy Carbone, "Connecting and Intervening through a Community-based Participatory Digital Archive for Forced Migration Art and Activism"
Dr. Kathy Carbone is a Postdoctoral Scholar in the Department of Information Studies at UCLA and an independent archivist. Before joining UCLA, she was the Institute Archivist and Performing Arts Librarian for over a decade at the California Institute of the Arts (CalArts) and a modern dancer and choreographer for more than 20 years. Carbone holds a Ph.D. in Information Studies from UCLA, an MLIS from Kent State University, an MA in Dance and Music and a BFA in Dance from Ohio University. Her research focuses on contemporary art practice and archives; documenting and archiving performance; human rights, social justice, and archives; and, digital community archives. She is currently the PI and archivist for The Amplification Project: Digital Archive for Forced Migration, Contemporary Art, and Action.
Please check out the Amplification Project: Digital Archive for Forced Migration, Contemporary Art, and Action website ahead of the conference.
Saida Largaespada
Saida Largaespada is an archivist at the Los Angeles Contemporary Archive who works with documenting materials and ephemeral objects related to art-making. She serves on the Ethics Board of the Autonomous Oral History Group, where the group hopes to provide a platform for values that have historically been undermined or underexposed. Her "day job" is archivist to several musician estates, where she preserves and contextualizes assets within a client's career and in a larger, cultural sense.
Zachary Rutland, "Change Through Exchange: Art and Archival Activism at the Skid Row Museum and Archive"
Zach is a small business owner turned activist and digital media archivist. In the past two years he has worked as a media archivist at the Los Angeles Philharmonic and the Skid Row History Museum and Archive. Concurrently, he has engaged in political activism and social change in his neighborhood through the advocacy and outreach of his unhoused neighbors of Koreatown, Los Angeles. As a recent UCLA grad, Zach hopes to expand upon community-based archival theories and turn them into practice as he continues work for the Los Angeles Poverty Dept. Defund the Police!
https://ampersand.gseis.ucla.edu/zach-rutland-ucla-is-mellon-intern-helps-preserve-skid-rows-history/
Jae Hwan Lim, "Collaborating Society: Art-Activism for the Divided Korea"
Jae Hwan Lim is a politically driven artist-activist focusing on human rights and the struggles for democracy in the Korean Peninsula. Researching history and current issues in the Republic of Korea and the Democratic People's Republic of Korea, Lim creates social practice projects, installations, and performances that illuminate violence and inequality in society and politics. Collaborating with Koreans internationally, Lim works to find the political meaning of physical and ideological borders as well as being Korean in contemporary society. Lim serves as an advisor at the Republic of Korea's The National Unification Advisory Council, among other peace and political organizations.
Short Film Session: Archival Excavations
The Town I Live In , 2017 (10 minutes)
Directed by Guadalupe Rosales and Matt Wolf
Film description: In L.A.'s Boyle Heights neighborhood, local activists and members of the art community clash over the fate of a beloved neighborhood.
Matt Wolf is a filmmaker in New York. His feature documentaries include WILD COMBINATION about the cult cellist and disco producer Arthur Russell and TEENAGE about the birth of youth culture. His most recent films are RECORDER about the activist Marion Stokes, who recorded television 24 hours a day for 30 years, and SPACESHIP EARTH about a group of 8 people who lived quarantined for two years inside a replica of earth's ecosystem called Biosphere 2.
Guadalupe Rosales (b. 1980, CA) is based in Los Angeles and received an MFA from the School of the Art Institute of Chicago in 2016 and was the 2019 recipient of Gordon Parks Foundation fellowship and 2020 USA Artist Award fellow. She is the founder and operator of Veteranas & Rucas and Map Pointz, two digital archives accessible through Instagram with over 250k subscribers. Aside from these two digital archives on Instagram, Rosales runs and preserves a physical archive containing vernacular photographs, flyers, magazines and other types of ephemera of the 1990's connected to Latinx youth culture in Southern California and goes as far as the 1940's. Guided by an instinct to create counter-narratives, Rosales tells the stories of communities often underrepresented in public record and official memory. By preserving artifacts and memorabilia, Rosales' reframes marginalized histories, offering platforms of self-representation. Her work has been featured in exhibitions at Aperture Foundation, The Vincent Price Art Museum, Commonwealth and Council, Bemis Center for Contemporary Arts, Spazio Maiocchi, the Museum of Contemporary Art Miami, and others. She has lectured at numerous museums and institutions, including UCLA, MoCA (Los Angeles), the Getty Museum, the New Museum, NYU, and Yale. Rosales's work has been featured by the New Yorker, the LA Times, the NY Times, ArtNews, Artsy, and Artforum.
http://www.veteranasandrucas.com/
44 Mile Film (35mm print, negative and 70mm film leader scanned by hand and re-photographed on 16mm negative collaged with animation, phone videos and stills, googlemaps and scrolling website videos - 16mm double-exposed with flowing water over glass - 35mm negative and print dragged through a 44-mile slot canyon between Utah and Arizona and rubbed on Wrather Arch, filmstrips imprinted into primordial mud next to large mountain lion paw prints - 16mm dripped with river water and watercolor inks laced with electrolytes - 16mm and 35mm moon shot by Peter West - hand-scanning by Chris Hanke - animation by Daylen Chiang - " scratch film" Snickers candy bar filmstrip from Christy's Editorial - digital photos and videos by Peter West, Chris Hanke and Jwest), 2014, 16mm transferred to high-definition(9 minutes, 56 seconds)
Film description: The digitized film explores the construction of the "natural sublime" through the enforced state park system of backpacking as it pertains to internet reservation systems, surveillance, geotagging, personal digital archives, recording of memories and the use of water, mud and rocks to physical alter 35mm and the physical body.
Jennifer West is an artist who has explored materialism in film for over ten years. She was born and raised in Topanga, California; Denver, Colorado; Seattle, Washington and lives and works in Los Angeles. She received an MFA from Art Center College of Design in Pasadena, California, and a BA with film and video emphasis from the Evergreen State College in Olympia, Washington. She has lectured widely on her ideas of the "Analogital" and radical materialism and is an Associate Professor of the Practice of Fine Arts at USC's Roski School of Art and Design. Her writing has appeared in Artforum, Frieze and Mousse Magazine. West has produced eleven Zine artist books which were recently acquired by the Getty Museum. Significant commissions include Seattle Art Museum, Seattle, 2016-2017; Institute of Contemporary Arts, Art Night, London, 2016; High Line Art, New York, 2012; Aspen Art Museum, Aspen, 2010; and Turbine Hall at TATE Modern, London, 2009. Her solo exhibitions include: "Future Forgetting" JOAN Los Angeles, 2020; "Emoji Piss Film", Contemporary Art Museum, St Louis, 2018; " Is Film Over?, Yuz Museum, Shanghai, China (2017); "Film is Dead…", Seattle Art Museum, Seattle, 2017; "Action Movies, Painted Films and History Collage", Museo d'Arte Provincia di Nuoro, Nuoro, 2017; "Flashlights Filmstrips Projections", Tramway, Glasgow, 2016; "Aloe Vera and Butter, S1 Artspace, Sheffield, UK (2012); "Paintballs and Pickle Juice", Kunstverein Nürnberg, Nuremberg, (2010); "Perspectives 171: Jennifer West", Contemporary Arts Museum, Houston, (2010); Lemon Juice and Lithium, Transmission Gallery, Glasgow (2008); "White Room: Jennifer West", White Columns, New York, (2007).
Jáaji Approx, 2015, HD video, stereo, color (7 minutes 39 seconds)
Film description: Logging and approximating a relationship between audio recordings of my father and videos gathered of the landscapes we have both separately traversed. The initial distance between the logger and the recordings, of recollections and of songs, new and traditional, narrows while the images become an expanding semblance of filial affect. Jáaji is a near translation for directly addressing a father in the Hočak language.
Sky Hopinka (Ho-Chunk Nation/Pechanga Band of Luiseño Indians) was born and raised in Ferndale, Washington and spent a number of years in Palm Springs and Riverside, California, Portland, Oregon, and Milwaukee, Wisconsin. In Portland he studied and taught chinuk wawa, a language indigenous to the Lower Columbia River Basin. His video, photo, and text work centers around personal positions of Indigenous homeland and landscape, designs of language as containers of culture expressed through personal, documentary, and non fiction forms of media. He received his BA from Portland State University in Liberal Arts and his MFA in Film, Video, Animation, and New Genres from the University of Wisconsin-Milwaukee.
the sun, the moon, the fig tree... (7 minutes 16 seconds)
Yétundé Olagbaju is an artist and maker, currently residing in Oakland, CA. They utilize performance, sculpture, action, gesture, and performance as through-lines for inquiries regarding Black labor, legacy and processes of healing. They are rooted in the need to understand history, the people that made it, the myths surrounding them and how their own body is implicated in history's timeline.
They have shown work and projects with Oakland Museum of California, New Image Gallery, Pt. 2 Gallery, Southern Exposure, Guerrero Gallery, SOMArts Cultural Center, The New School, and Art Basel. They have collaborated with institutions such as San Francisco Museum of Modern Art, Facebook, Museum of the African Diaspora, CounterPulse and Yerba Buena Center for the Arts.
They hold an MFA from Mills College and are the recipient of the inaugural Nancy Cook Fellowship, the Murphy Cadogan Awards, the Jay Defeo Award, and the Headlands Center for the Arts Graduate Fellowship.
Group conversation: Anti-racist practice in LIS
Maxwell Holland will moderate a group conversation with panelists, participants, and attendees about strategies and commitments towards anti-racist practice and the effort to dismantle white supremacy in LIS. The conversations will be foregrounded and sparked by readings from the Black Excellence in LIS Syllabus list, started by UCLA Librarian T-Kay Sangwand.