Location
StarBase Las Vegas
3905 West Diablo Drive
Las Vegas, NV 89118
ARTifact - A bespoke fashion show presented by The Label Official Designer - Stefania Hara Special Guest - Colin Cloud
About this event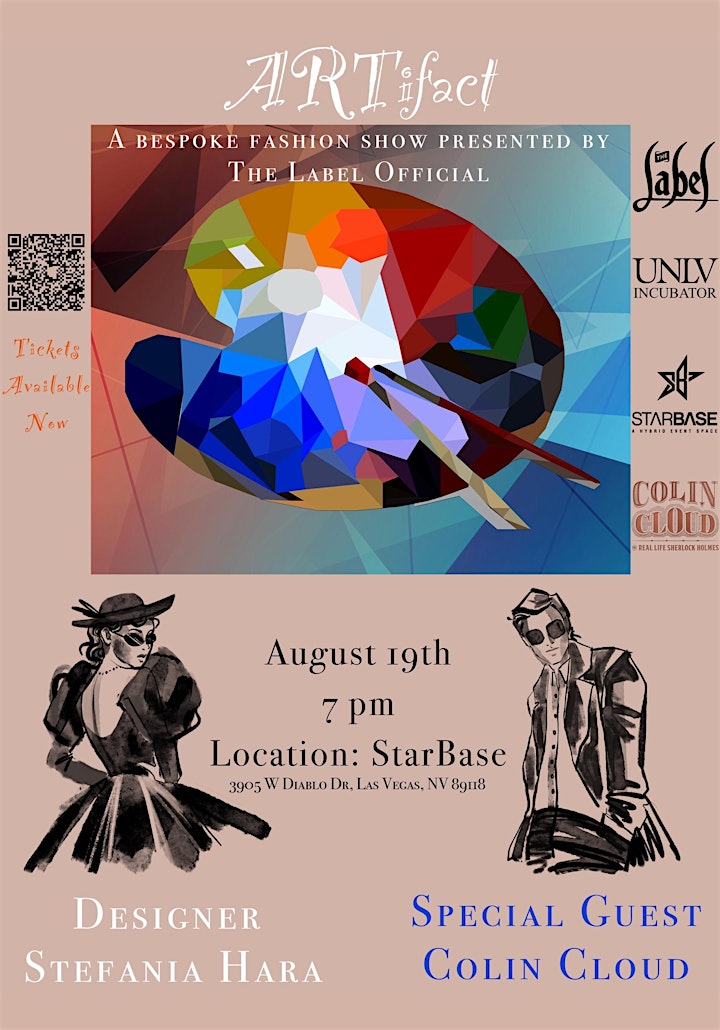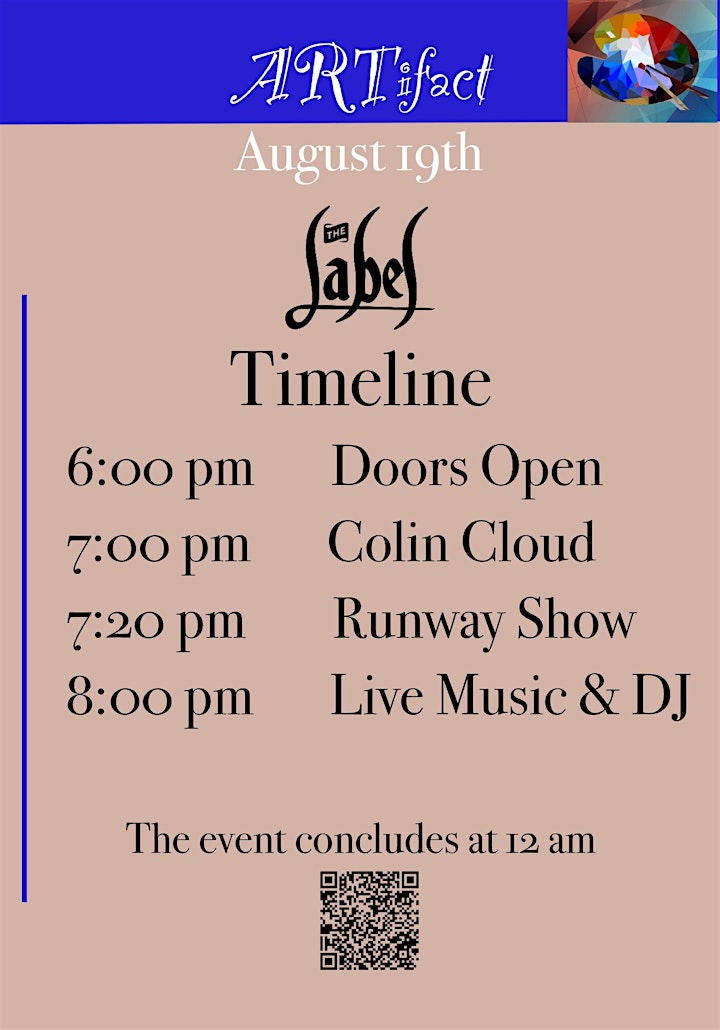 ARTifact
A Bespoke Fashion Show by The Label Official
ARTifact promises to reveal an unprecedented evening that will eternalize in your memories.
Wearable art will be in the spotlight, alongside with its creator, Stefania Hara, a young and incredibly talented artist – who is the founder and lead designer of The Label Official clothing brand. All the art pieces are the result of an imaginative mind, that she transposes on garments through hand-painting, embroidery, and distressing. They are all one-of-a-kind pieces that will be seen on the runway during the event in order to empower the community to rediscover uniqueness.
Our special guest is Colin Cloud, The Real Life Sherlock Holmes, one of the most sought-after and experienced performers on the planet. He is recognized worldwide as the most impressive mentalist, and he will be showcasing his skills through a special act during the event.
Along with the main acts, ARTifact will be offering distinctive amenities for all the participants including DJ, live band, vendors, cocktails, socializing and networking opportunities and much more.
The event will be a premier as one of the first to be livestreamed in the Metaverse by MetaCities of FreshWata who will provide the opportunity to enjoy the event in a virtual reality environment.
The event was made possible with the help of the UNLV Incubator and StarBase by FreshWata.
We are striving to exceed all the expectations.
"Art was made to make you feel something."
Event Timeline:
6:00 PM - Doors Open
7:00 PM - Colin Cloud Magic Act
7:20 PM - Runway Show by The Label Official
8:00 PM - Live Music & DJ
Visit our website: www.thelabelofficial.com
This event is 21+