Description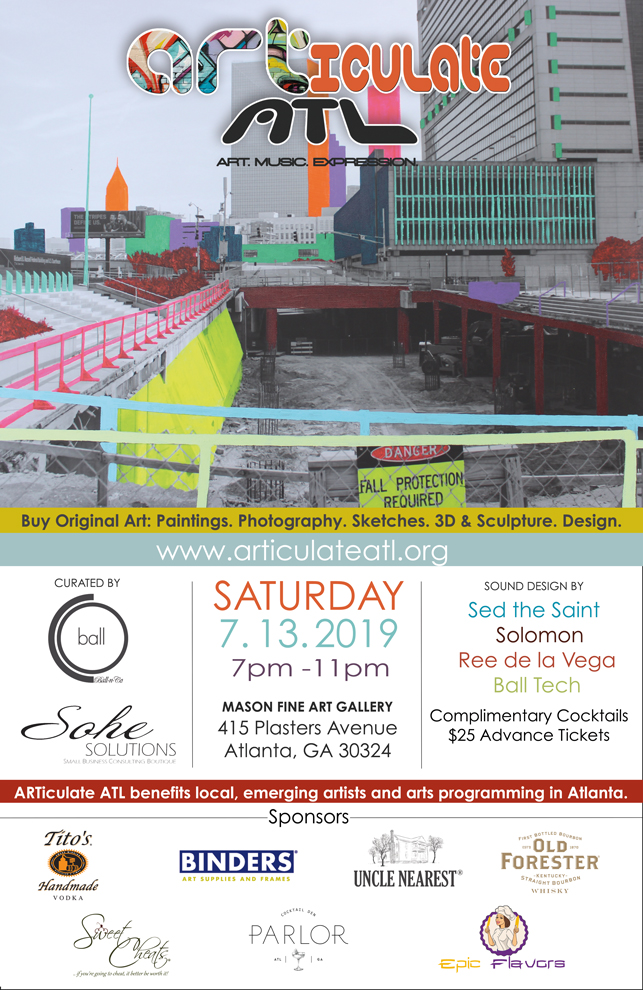 ARTiculate ATL benefits local, emerging artists and arts programming in Atlanta.

More Details for Saturday:
Ages 21+ only
Free Parking
Ticket purchase includes entry, free drinks all night, & light appetizers from 7:00 to 10:00 pm.
@ Mason Fine Art

PLUS - Art & Music Panel on Thursday Night!
Join us on Thursday, July 11 from 7:00 to 9:00 pm for our 3rd annual ARTiculate Art Panel. Participate in a lively discussion about all things art in ATL, & enjoy free cocktails too.
*Pre-register for this FREE event via eventbrite.

**FOLLOW US on Instagram @ARTiculateATL and Facebook.com/ARTiculateATL

The Curators:
George & Esohe Galbreath of Sohe Solutions
Brandon Ball & Courtney Ware of Ball-n-Co. LLC
Refund Policy
Tickets are non-refundable and non-transferable. In the unlikely circumstance that the event is canceled, then ticket purchasers will receive full refunds for the ticket price in 1 to 5 business days.