Description

An Invitation to the Launch of Zunar's Print Exhibition,
'TO FIGHT THROUGH CARTOON'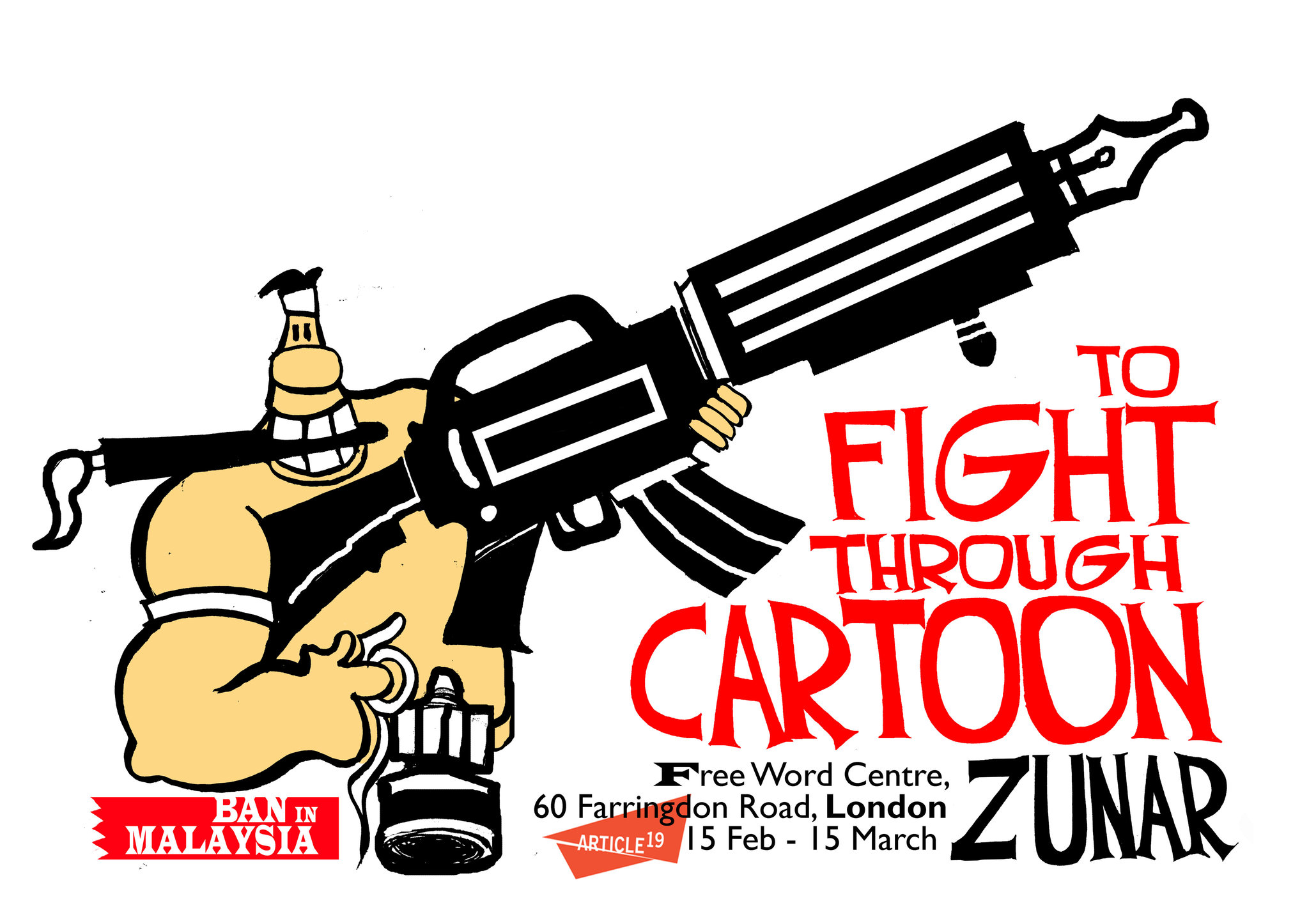 ARTICLE 19 cordially invites you to the launch of 'TO FIGHT THROUGH CARTOON', the new London print exhibition by acclaimed Malaysian political cartoonist Zunar. Banned in his home country, this series of editorial cartoons now travels to London from Bilbao, Spain, where it received warm praise for its searing exploration of state corruption, the 'Anwar conspiracy' and the repression of freedom of expression.
Panel participants include Malik Imtiaz Sarwar, President of the Malaysian National Human Rights Society (HAKAM) and Clare Rewcastle Brown, an investigative journalist and founder of Sarawak Report and Radio Free Sarawak, in a frank discussion of freedom of expression, censorship and political dissent in Malaysia.
The exhibition launch will follow, to include an informal reception and a live drawing demonstration by Zunar.
Date: Wednesday 15th February, 6.30 - 8.30pm
Venue: Free Word Centre, 60 Farringdon Rd
London EC1R 3GA
Please RSVP by Friday 3rd February
Places are limited and allocated on a first-come basis
For all other enquiries, please email sonya@article19.org.

Organizer of ARTICLE 19 invites you to the launch of Zunar's Print Exhibition, 'TO FIGHT THROUGH CARTOON'