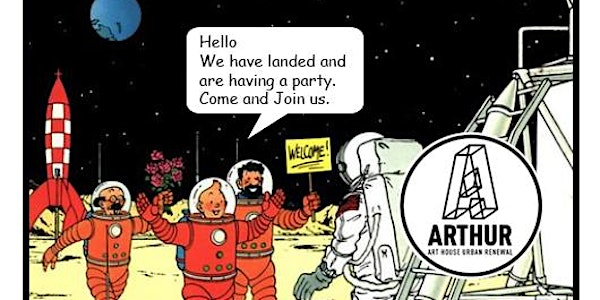 ARTHUR - Landing Party- Celebrate 50 years since man landed on the moon and the landing in Adelaide of ARTHUR
When and where
Location
66 Currie St Adelaide, SA 5000 Australia
Description
ARTHUR = ART House Urban Renewal.
We are building a pop up innovation district in a building awaiting developemnt.
This is a proof of concept project combining Art, Technology, Science and Education. This is what we believe should be a part of Lot 14.
There are 10 rooms of Art to explore and a ground floor event space. Come and be one of the first to visit the site, be co creators and help us build an amazing creative space for Adelaide.
Supported by the Adelaide City Council, QT Hotels and the Artists of Adelaide. Wines by Skye Cellars