Description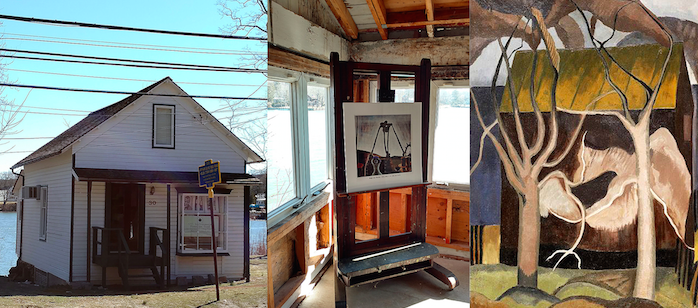 Photo Credits (left to right): Dove-Torr Cottage 2017, Centerport NY, exterior and interior, photos by SPLIA; Image of January (1935), a painting by Helen Torr, courtesy of Hecksher Museum of Art
Explore the unique challenges and strategies for preserving artists' home studios with a special behind-the-scenes look at ongoing restoration projects.
Preservation in Progress: Restoring Artists' Home Studios on Long Island: Arthur Dove and Helen Torr Cottage

Meet at SPLIA's Headquarters, 161 Main Street, Cold Spring Harbor, NY 11724

Saturday, May 13, 1pm-3:30pm
$30 non-members, $25 members
Preservation specialist Joel Snodgrass and American art expert Anne Cohen DePietro will discuss their work for the Heckscher Museum of Art to restore a modest cottage where two modernist masters lived and painted in Centerport. Following the talk, participants are invited to tour the artists' cottage, which is located about 15 minutes by car from SPLIA Headquarters.