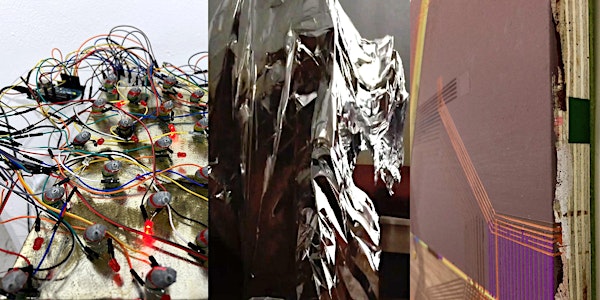 ARTgineering V2.0 Virtual Artists Talk
ARTgineering V2.0 Virtual Artists talk with Jason Gubbiotti, Billy Friebele, Frank McCauley. Moderated by David Mordini
About this event
Join us in conversation with three of the artists from Otis Street Arts Project's current exhibition "ARTgineering V2.0"
Art + Engineering = ARTgineering
"the action of working artfully to bring something about"
ARTgineering v2.0 is a sequel to Otis Street Arts Project's 2017 exhibition, "ARTgineering." It reexamines engineering in art with a group exhibition of eight artists, working in both 2D and 3D media: interactive electronics, geometric paintings, and 3D-printed action figures. These artistic explorations are infrequently considered, and can be stimulating to neuroplasticity—elasticity of the mind. In this "Version 2.0" show, we dive deeply into the formal engineering, structural engineering, and conceptual engineering of art.
Artists:
Jason Bulluck, Melissa Burley, Emily Francisco, Billy Friebele, Jason Gubbiotti, Kelly Heaton, Michelle L. Herman, Frank McCauley
Images: Left to Right
Billy Friebele, Frank McCauley, Jason Gubbiotti