Sales Have Ended
Ticket sales have ended
Thanks! And welcome to ArtFutura London 2018
Sales Have Ended
Ticket sales have ended
Thanks! And welcome to ArtFutura London 2018
Description
ArtFutura 2018 London

http://www.artfutura.org/v3/en/

Stour Space
7 Roach Road, Hackney Wick, London E3 2PA
+44 (0) 2089857827
http://www.stourspace.co.uk/


Thursday 22nd November 2018
19:30 Doors
20:00 Premiere (1h) + Behind the Scenes (30min)
21:30 Artist talk Paul Friedlander (1h)
22:30 Live AV performance – Claude Heiland-Allen


Friday 23rd November 2018
19:30 Doors
20:00 Estela Oliva presents CLON (30 min)
20:30 3D Futura show (1h)
21:30 Futura graphics (1h)
22:30 Live AV performance – Mowgli and the slate pipe banjo draggers


Saturday 24rd November 2018
19:30 Doors
20:00 Artworks (40min)
21:00 Schools (1h)
22:00 Live AV performance – Christian Duka & Marco Maldarella


SCREENINGS

Premiere (1h)
The Premiere of ArtFutura is usually presented on the opening nightof the festival and includes selections of the best and most impressive works of the program: 3D Futura Show, Futura Graphics, Artworks, Behind the Scenes and Schools.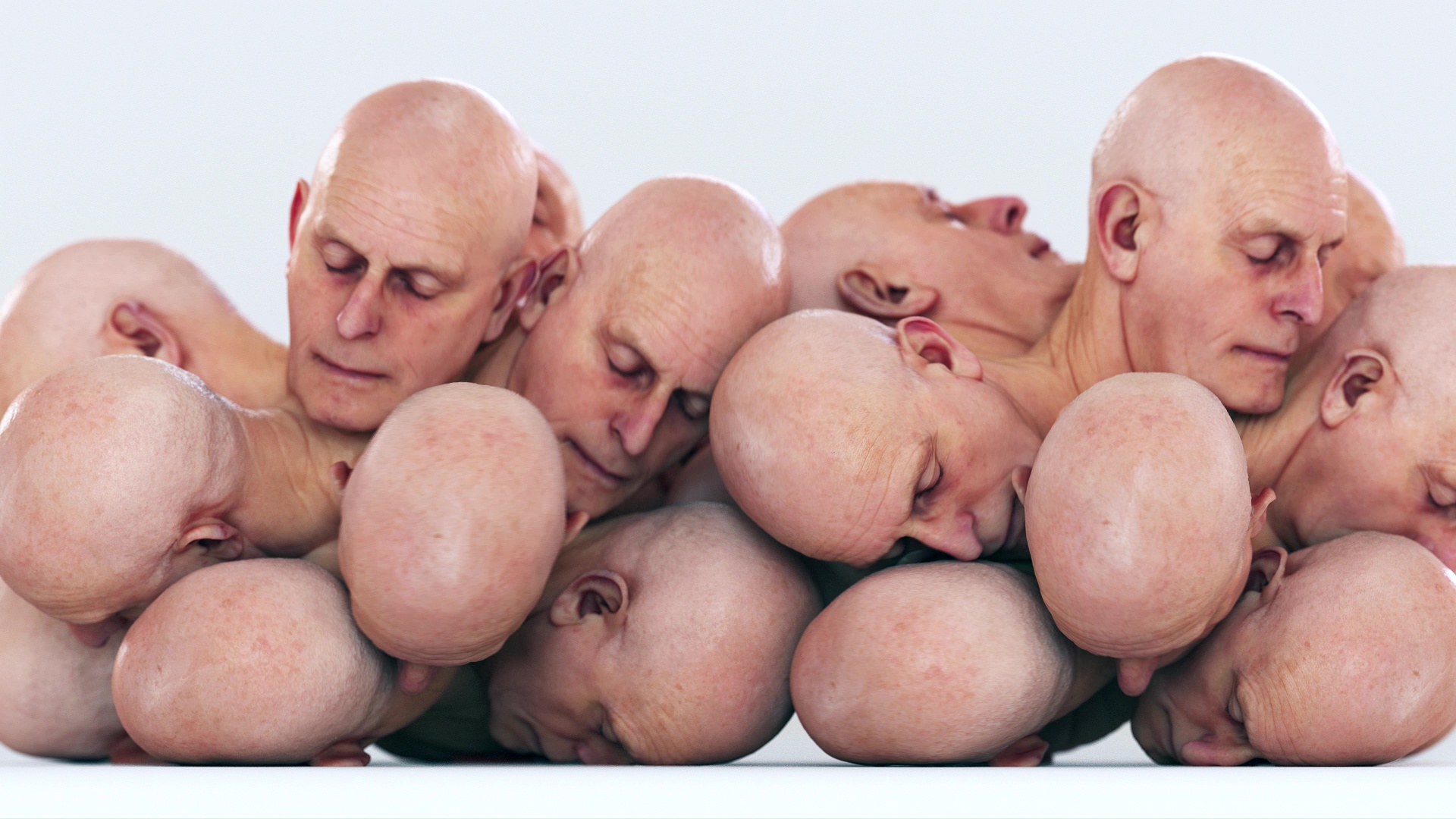 Behind the Scenes (30min)
A new section on the "Making ofs". Mini documentaries that expose the secrets behind the magic of special effects and 3D animation..
Including pieces on te works of ManvsMachine, Goodbye Kansas, Wow Inc., Mikros Image.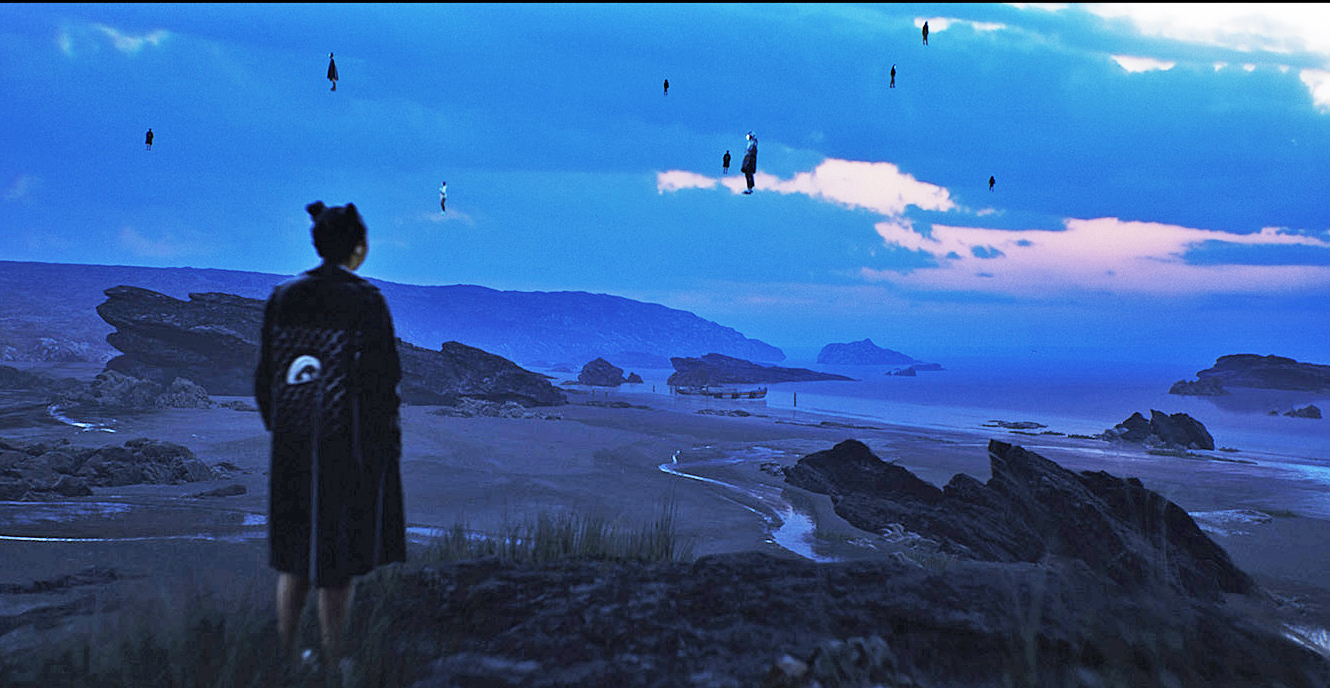 3D Futura Show (1h)
Every year, the 3D Futura Show presents the most outstanding international works of computer animation and reflects on the evolution, both technical and in content, of this creative field. Productions from top studios and freelance artists. Everything has a place in this program that surprises us every year with its originality and technical capability.
Including new animations by Goodbye Kansas, Julius Horsthuis, Maxim Zhestkov, Hans-Christoph Schultheiss, Mads Broni, Simon Christoph Krenn. Nicolas Deveaux, Besjan Sertolli, Peter Tomaszewicz, Laurent Witz y Dusan Kastelic.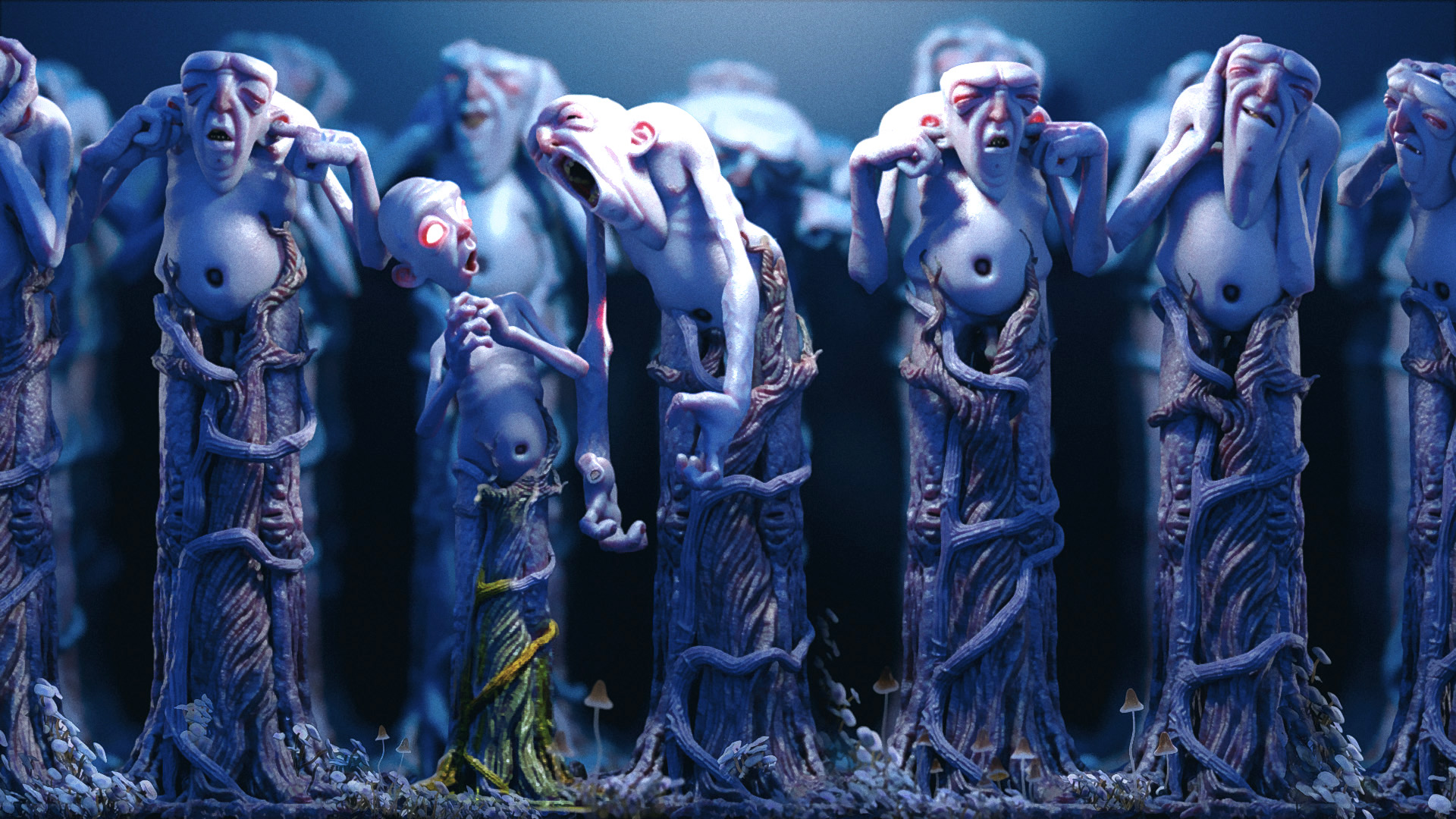 Futura Graphics (1h)
Futura Graphics highlights the most brilliant shorts in the field of new aesthetics: digital animations, experimental shorts, video clips and mixed works in the pursuit of new languages.
With works by Alex Popescu, Lubomir Arsov, Nexus Studios, WOW Inc., Substance, Klub Simon, Michael Enzbrunner, Serjan Burlak, Mike Mort...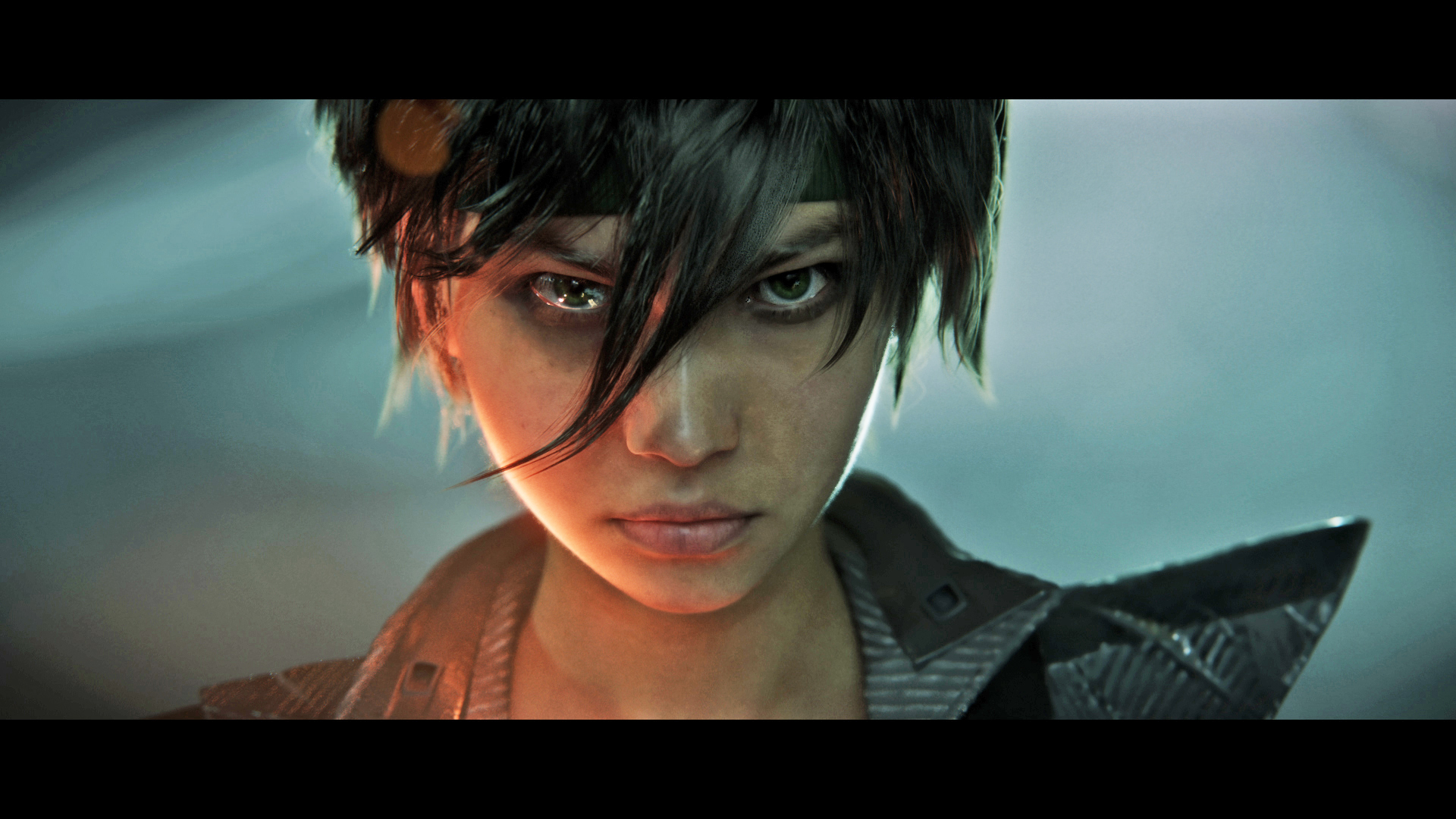 Artworks (30min)
Digital Art, New Media, Virtual Reality, Dance, Performance… The Artworks program shows new forms of documenting the digital creativity of our time. And it does so by generating new ways of experiencing and feeling the artistic experience.
Works by Teamlab, WOW, Ouchhh, h0nh1m…. and others.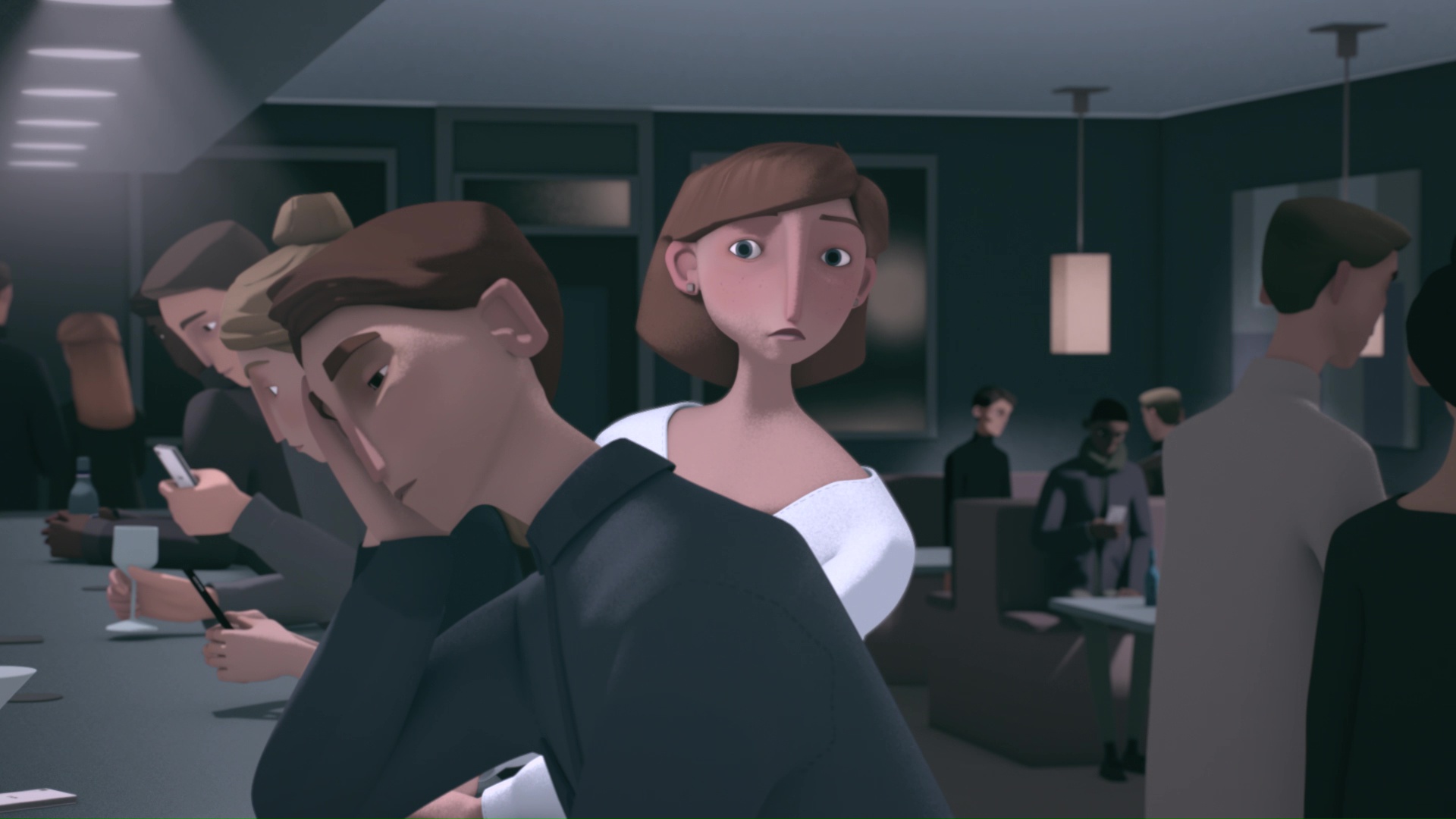 Schools (1h)
A new section dedicated to the best recent works of schools around the world. From 3D to special effects and motion graphics.
Selected schools in France, Denmark, Spain, United States… With names like Lightbox Academy, ESMA, ISART, New3DGE, MOPA, Rubika… that are present in this program of the highest level.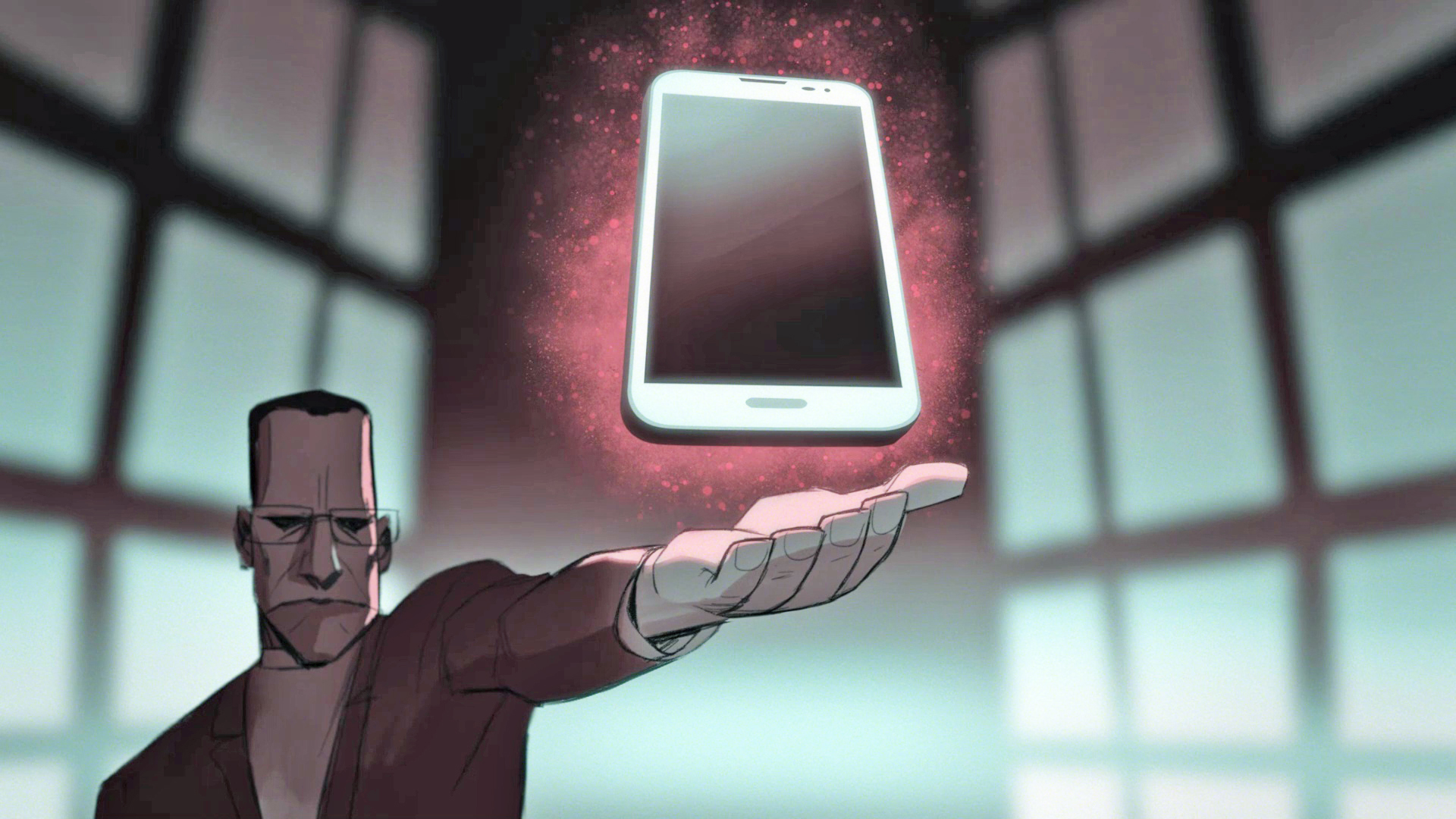 ARTISTS

Paul Friedlander

Paul Friedlander (born 1951) is a light artist who first trained as a physicist. Friedlander obtained a bachelor's degree in Physics and Mathematics at the University of Sussex and was tutored by Sir Anthony Leggett who later was awarded a Nobel Prize for his work on superfluidity. In 1976 he graduated with a B.A. in Fine Art at Exeter College of Art, UK. Friedlander worked as a lighting and stage designer for theatrical productions and avant-garde music before devoting himself to kinetic art at the age of 36. He lives and works in London, United Kingdom (UK).

http://paulfriedlander.com/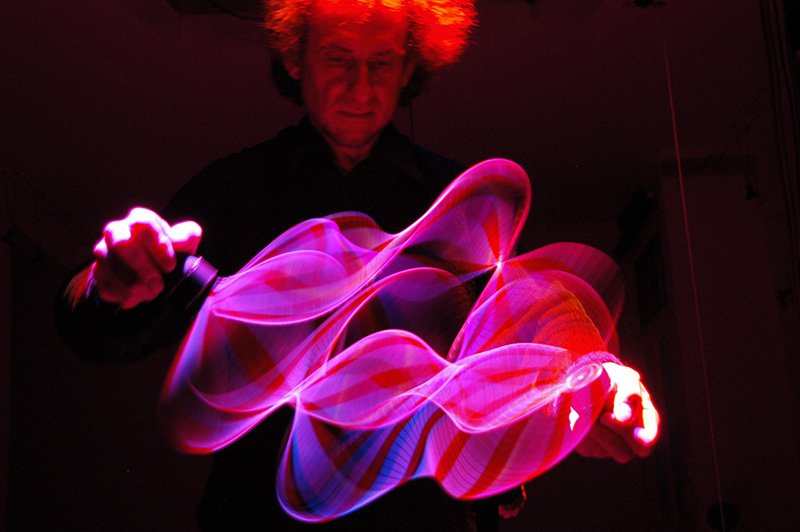 Claude Heiland-Allen

Claude Heiland-Allen is an artist from London interested in the complex emergent behaviour of simple systems, unusual geometries, and mathematical aesthetics. Clive is an audio live-coding skeleton, implemented in C. It supports a two-phase edit-commit coding cycle allowing long-lived signal processing graphs to be modified without interrupting the sound. Performance with Clive usually involves pre-preparation, from simple unit generators up to more complete compositions. The live-coding aspect involves editing a file in the performer's favourite text editor, with the act of saving with Ctrl-S or other shortcut being timed to allow the new code to start executing in sync after the latency of compilation.

https://mathr.co.uk/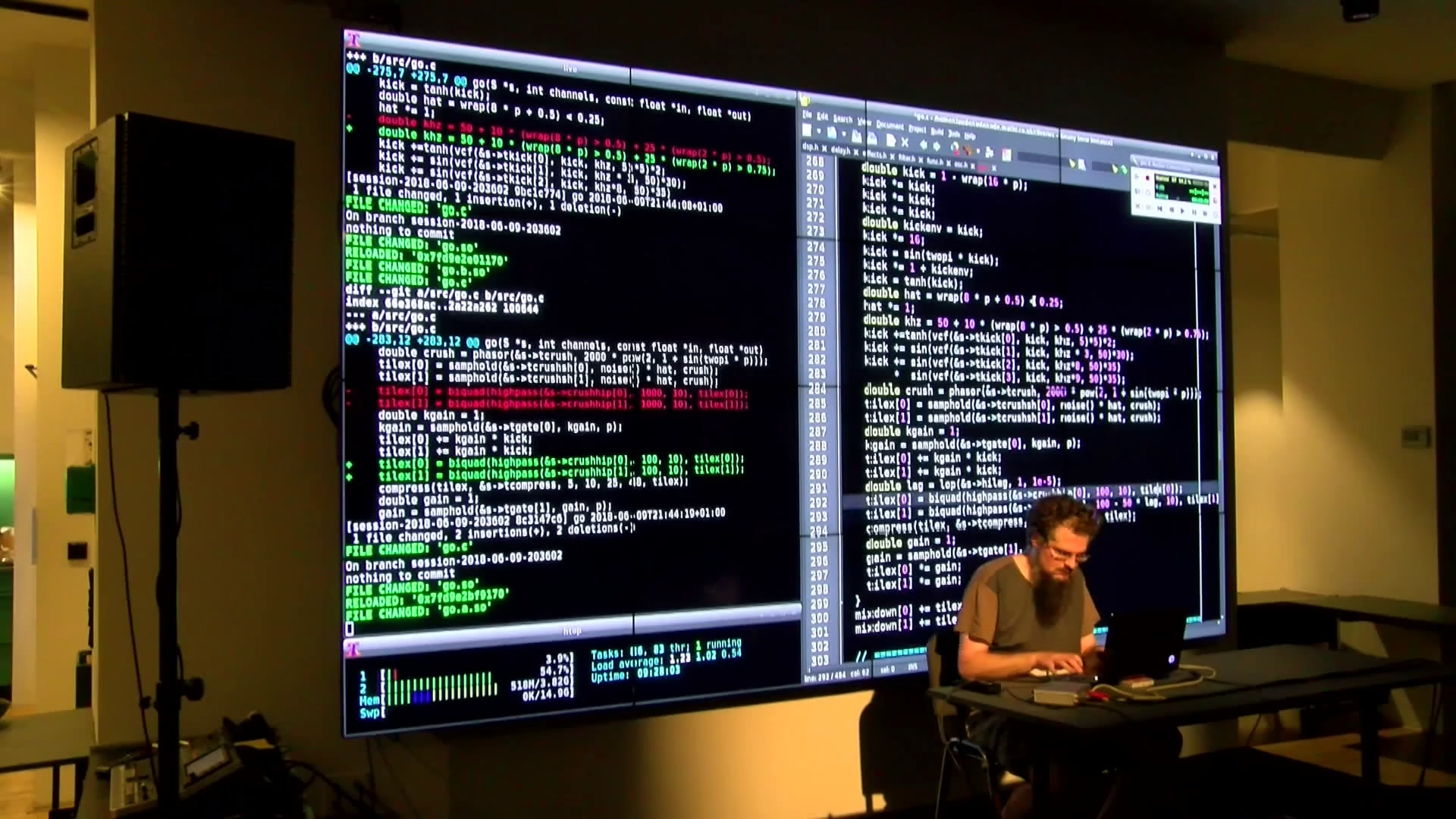 Estela Oliva presents CLON

Clon is a hybrid art and new media project by Estela Oliva. Estela Oliva's work is inspired by the impact of technology and the internet in human behaviour, society and our surroundings. She creates hybrid environments in which the physical and the virtual blend, unfolding narratives and cerebral experiences. These projects come to life in experimental formats as exhibitions, programmes, experiential events, installations, web experiments, apps or films. She has produced festivals, curated exhibitions and events around the world including Into the Wild, exhibition for Makerversity at Somerset House and New Realities, a touring exhibition which has travelled to Mobile World Centre Barcelona and Espacio Fundacion Telefonica Lima. She has also produced events and projects for brands including Instagram, Sedition and Google. Estela brings along extensive experience working in the digital sector. She launched her career working for Google UK for six years, later on she founded and co-directed Alpha-ville, a cultural agency and festival of digital culture which operated between 2009 and 2016.

https://www.clonworks.com/ https://www.estelaoliva.com/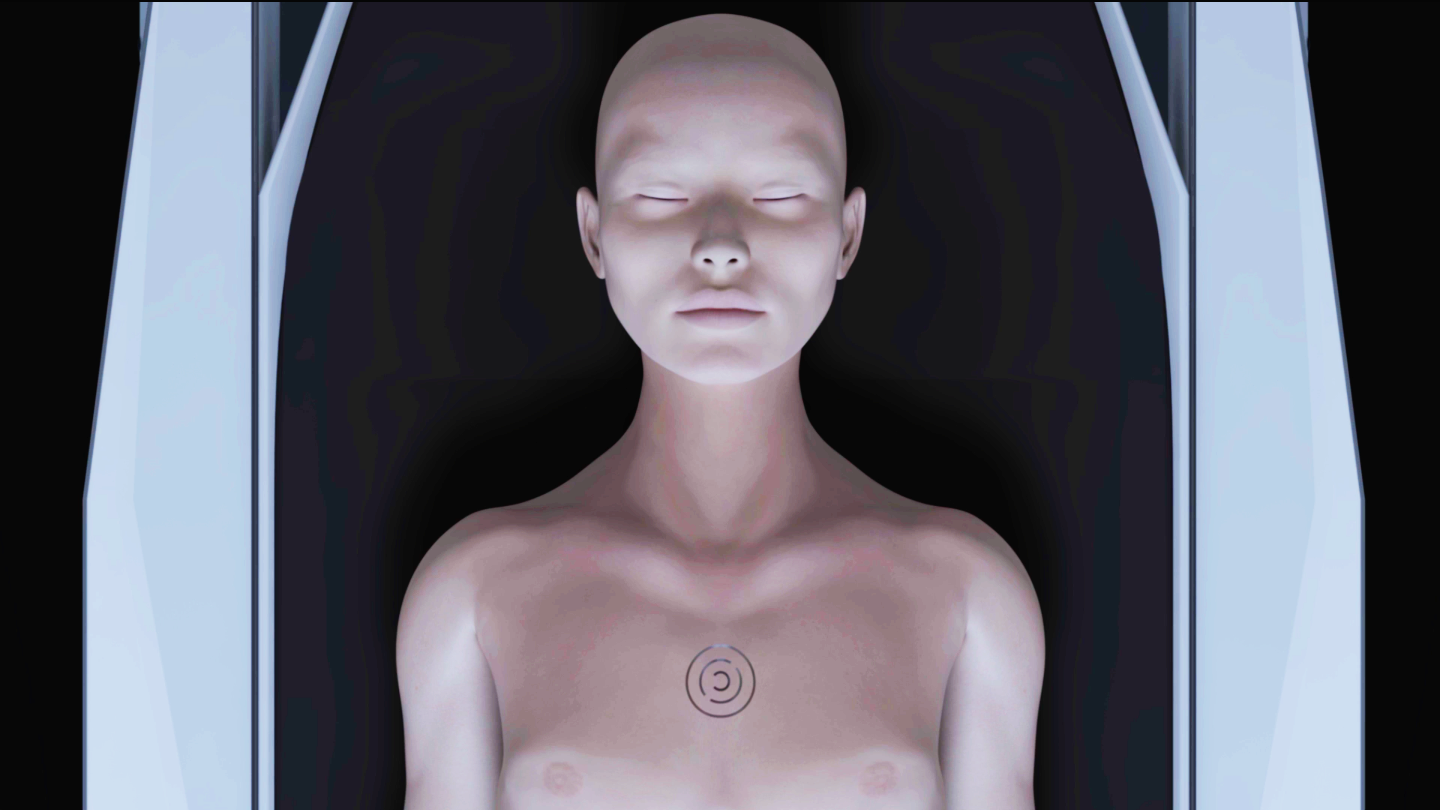 Mowgli and the slate pipe banjo draggers

Presenting Mariskao, an experimental audiovisual improvised performance featuring the 'one is more not four' midi enabled custom one string bass and the Zenoid, an audiovisual groovebox. The piece is in a continual state of development and evolution and each performance is different to the previous. Despite the minimal, single stringed format of the bass, it is able to draw on an infinite palette of sounds using contemporary computer technology. These sounds are layered during the performance and synchronized with the sounds and images produced by the Zenoid, which draws its inspiration from analogue synthesisers, creating audio and video simultaneously from a single control surface. Although some sound-reaction is present on the video facet, it is not a visualization of the audio as such, but something that is generated in parallel through abstract synesthetic correspondences between sonic and visual parameters.

https://vimeo.com/193915603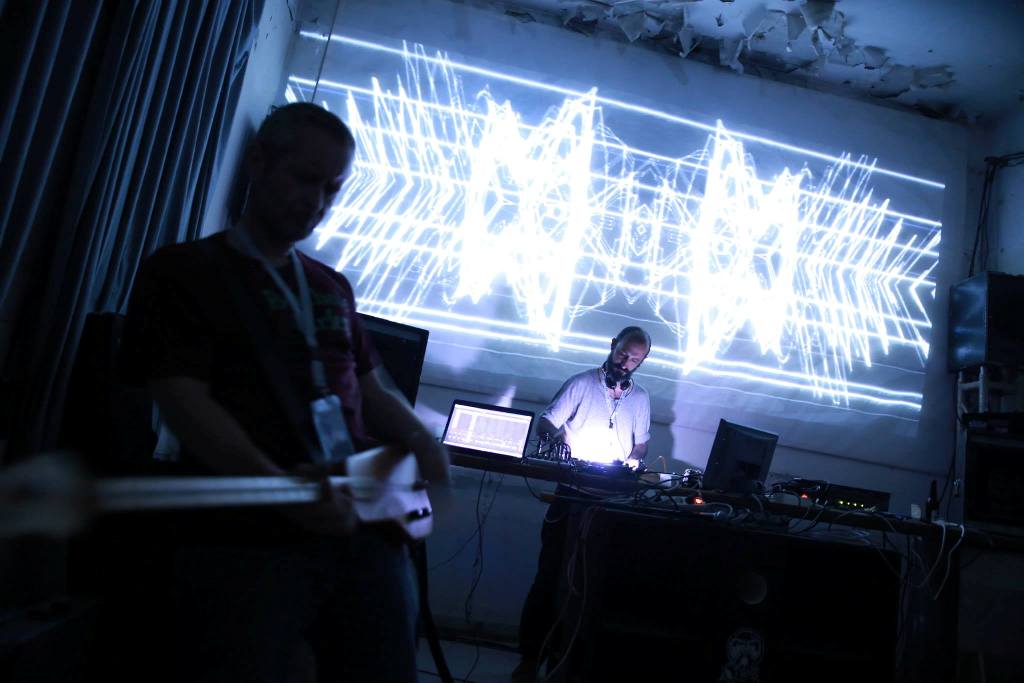 Christian Duka & Marco Maldarella

Presenting Holistic 3. HOLISTIC is a collaboration between sound artist Christian Duka and Visual Artist Marco Maldarella. Through the intuitive combination of A/V art in live improvisation, each instance of HOLISTIC explores concepts relevant to our present era in relation to the human condition. Holistic 3.0 - Noise Culture will be an immersive audio/visual experience made to portrait the delirious plethora of views, thoughts, opinions, aesthetics and perspectives of the modern, interconnected digital age - in all of their diversities and contrasts. Its aim is to give voice to the noise generated by each and every individuated humanoid aliens inhabiting planet Earth in 2018.

https://www.youtube.com/channel/UC-tBOB0p8VUnKpd5bS91YuA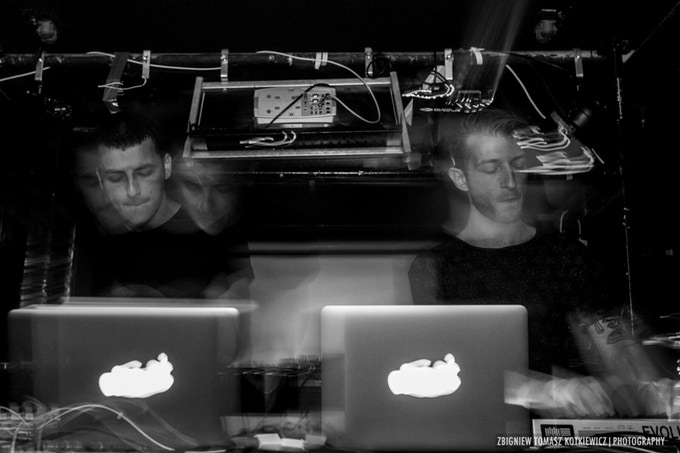 ArtFutura

Since January 1990, ArtFutura, the festival of Digital Culture and Creativity, has explored the most interesting projects and ideas that have come up on the international panorama of New Media, Virtual Reality, Interactive Design and Digital Animation.

http://www.artfutura.org/v3/en/