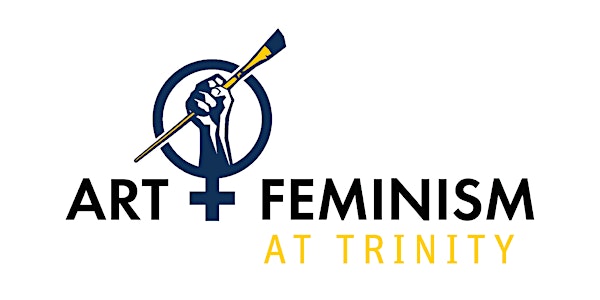 Art+Feminism CT
Art + Feminism CT is a virtual week-long event that allows anyone to edit Wikipedia pages for women and nonbinary artists.
About this event
Art + Feminism CT includes a series of talks, virtual tours, and hands-on trainings. Everyone is welcome to join these events, and no experience editing Wikipedia is required!
Learn more on our event website: https://dsp.domains.trincoll.edu/artandfeminism/.
Thursday, March 25, 1 PM - 2:30 PM
Wikipedia and Open Pedagogy, a virtual workshop by Ariella R. Rotramel, Vandana Shiva Assistant Professor of Gender, Sexuality and Intersectionality Studies, Connecticut College
This workshop will offer lessons on how to incorporate Wikipedia into instruction as a form of open pedagogy. It will also offer points of connection for faculty and collections specialists from museums and archives interested in incorporating collections into classrooms. No prior experience required or expected. Attendees will leave the workshop with knowledge of how to set up a wiki education dashboard for class use and with greater connections with area archives and museums with collections desirable for use as teaching resources.