Description
ArteRotica is back for a ONE NIGHT STAND!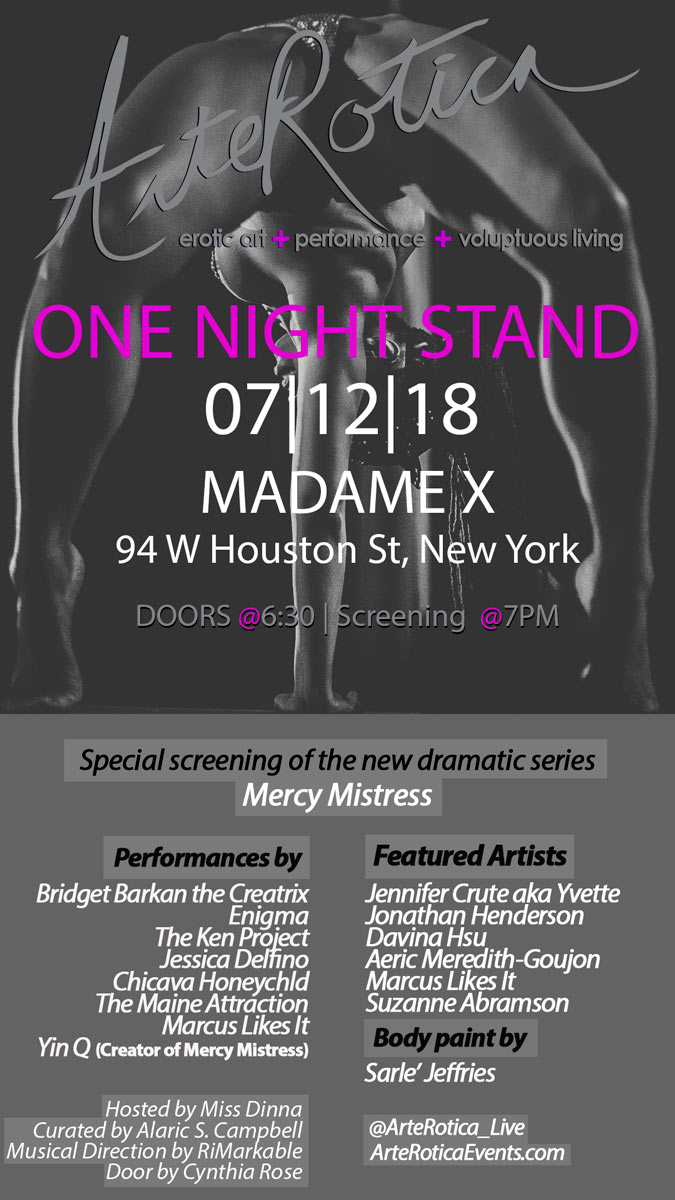 We're coming home to Madame X in NYC and we are filling the evening with debauchery, talent, and oh! of course ART....
DO NOT MISS THIS ONE!
JUST ADDED!
Special screening of Mercy Mistress, an episodic dramatic series that follows Mistress Yin (Poppy Liu), a queer first generation Chinese-American professional and lifestyle dominatrix living in New York City. Starring Daniel K Isaac, Nathan Darrow, and Synead Nichols.
Each episode focuses on a different client and explores the roots of their particular kink while the larger story is one that unveils the layers of Mistress Yin's own sexuality and how she broke from a cycle of abuse, self-destruction, and childhood violence through her healing journey with BDSM.
You know how we do. And if you don't - I'm sure you've heard and here's your opportunity to be part of the stories.
Pre-sale tickets are limited....so get on it and we look forward to you cuming again!