Description
Hop on the artBus for a guided art experience including food and drinks along the way. This tour begins and ends at the James Castle House.

Featuring:

The James Castle House- artist-in-resident Cindy Steiler from Florida.
Surel's Place- artist-in-resident from Switzerland Laura Pelligrinelli's installation "Growing with Words" Plus a visit to the "Green Box" for an installation by local artist Heather Wright titled "Shadow Recollections."
The Boise Watershed River Campus- special access tour with Boise's cultural planner Karen Bubb of public art by Matt Grover, Byron Folwell, Amy Westover, Dwane Carver, Michael Anderson, Ken McCall, and Reham Aarti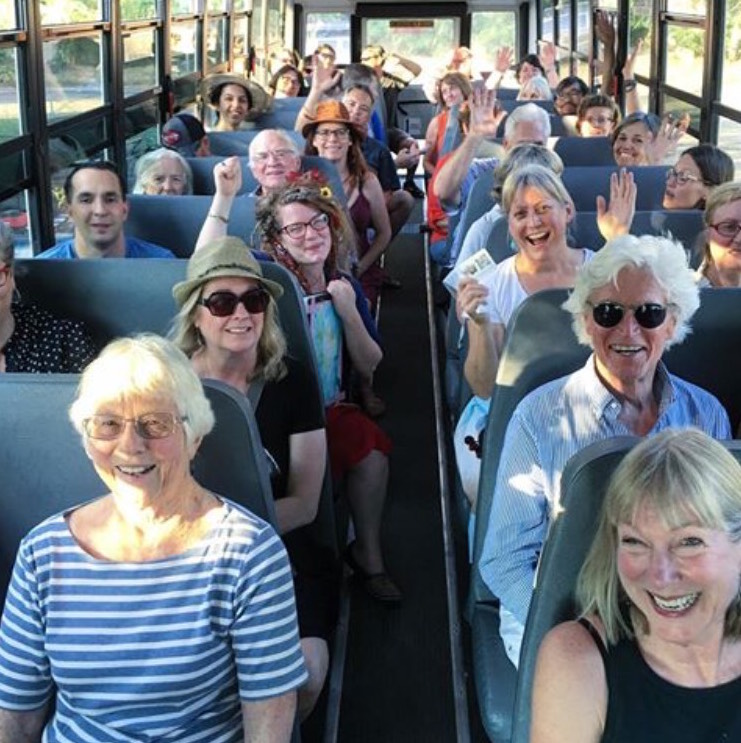 This can also be purchased as part of the artTours package available at http://arttours.eventbrite.com.
The bus is generously sponsored by Boise City Parks & Recreation.
City of Boise Parks are Recreation Department will be providing bus transportation for this event, and a waiver is required. You will be required to sign the release below before boarding the bus.
PERSONAL RELEASE STATEMENT: I understand that the registered activities and services may have an element of hazard or inherent danger and I take full responsibility for my actions and physical condition. I agree to indemnify and hold harmless the City of Boise and its employees and volunteers from any liability loss, cost or expense (including attorney's fees, medical and ambulance costs) that I may incur while participating in the activity.