Description
Meet the local artists and small businesses in your backyard!
Join us for this Bethesda community mixer in a pop-up art show curated by SR/A La Collection, hosted in the Ascend Institute of Martial Arts.
Free for all, refreshments provided.

Featured artists include:
Fabiano Amin
and more - check out the full list of exhibiting artists here!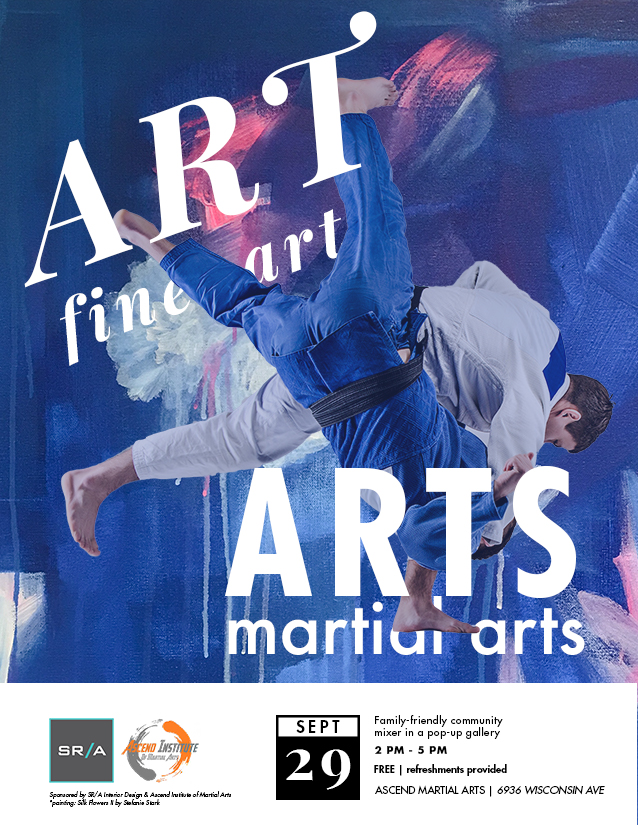 FAQs
Are there minimum age requirements?
Family friendly, all ages welcome!
What are my transportation/parking options?
The event is a convenient walk away from the Bethesda metro station. Ascend Insitute of Martial Arts offers limited parking spots; free street parking can be found on Bradley Blvd, a private garage is on the corner of Wisconsin and Leland.
What's the recommended attire?
The dress code is casual. Since the event is hosted in a martial arts studio, we kindly ask you to remove your shoes when stepping on the mats. Your shoes will be securely stored; shoe covers will be provided.