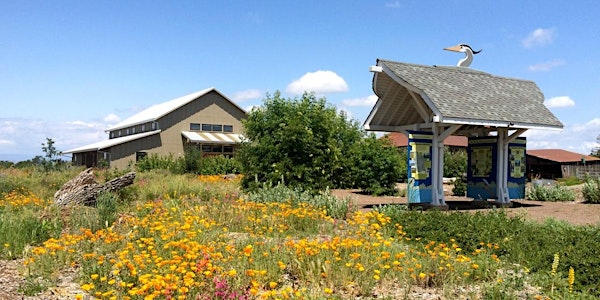 Art Walk - Gallery and Grounds Open at the Laguna Environmental Center
Location
Laguna de Santa Rosa Foundation
900 Sanford Road
Santa Rosa, CA 95401
Enjoy our current exhibit "Conservation in Biodiversity" Photography by Joshua Asel then walk around the native plant demonstration garden.
About this event
Free! No RSVP needed. Visitors are welcome to bring a lunch and sit at the picnic tables. All of the artwork in the exhibit is 30% off in April only!
Exhibit Overview
Since 2012, Joshua Asel has been working as an advocate to create visual communication stories that cover Threatened, Endangered, keystone, and bellwether species. California Condors, rare marine mammals, and coastal landscapes are all part of this small cross-section of Joshua's larger volume of internationally-recognized photographic work. All of the wildlife featured are benefactors of successful conservation efforts.
About the Artist
Joshua Asel is an award-winning photographer and certified Marine Ecology Naturalist with a photographic emphasis on coastal and marine habitats. He was recently accepted into the prestigious International League of Conservation Photographers, signed to Hakai Magazine as a photographer and writer, and is sponsored by Nikon USA. His awards include the 2016 California Wildlife Photographer of the Year and Top 20 in the 2019 NANPA (North American) Showcase. Joshua's publications also include National Geographic, Defenders of Wildlife, Alaska Airlines Magazine, The Press Democrat, and several scholarly articles, among others. Website: https://www.joshasel.com
Heron Hall Gallery & Gift Shop
The Heron Hall Gallery & Gift Shop at the Laguna Environmental Center exhibits multiple shows per year of nature-themed art. Proceeds benefit the educational and conservation efforts of the Laguna Foundation.
Native Plant Demonstration Garden
The Laguna Environmental Center includes a 2-acre native plant garden with beautiful displays of plants that are found in some of the natural landscapes of Sonoma County. The grounds include picnic tables, a Children's Playscape with a living willow tunnel, and open space views of the Laguna watershed.