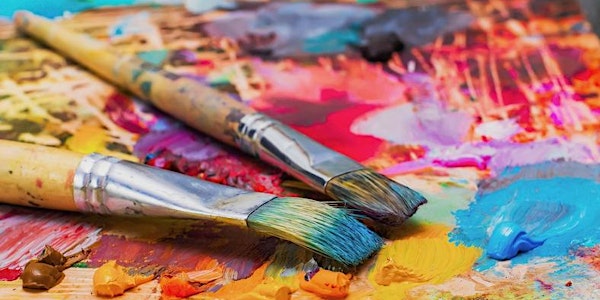 Art Therapy 5 Day Foundation Course Manchester
A 5-day experiential course for professions interested in the therapeutic use of art, and those considering art therapy as a profession.
When and where
Location
Pendulum Hotel Sackville Street Manchester M1 3BB United Kingdom
About this event
This 5 day experiential course is intended for professions interested in the expressive and therapeutic use of art, and focuses on;
• What Art Therapy is
• Theory and history
• Specific approaches and applications of art therapy
• Art therapy with individuals
• Group art therapy
• Differences between art and art therapy
• Art therapy with children and young people
• Practical application of art therapy
• International developments in art therapy practice
The main body of the course will take the form of experiential workshops, practical demonstrations, lectures, seminars, examples of case studies, pair and group work and a short project completed between workshops.
This training is suitable for:
• Individuals who are interested in becoming art therapists
• Artists of various modalities that want to explore the therapeutic side of art
• Counsellors, mental health, education, play therapy and social work professionals seeking professional development and practioners interested in working abroad.
No previous formal experience of art making is required, but it is important to be prepared to take part in image-making and discussion. This course is limited in student numbers to provide an experiential training group format and facilitated by a qualified and experienced registered art therapist.
Event is 5 days excluding the weekend
A certificate of attendance will be provided totaling 37 hours of Continuing Professional Development (CPD).
"An educational, emotional, beneficial, eye-opening adventure."
"An extremely enjoyable and interesting course set in a safe and comfortable environment. The tutor is very personable and an expert in her field. I would highly recommend to anyone with an interest in the arts or people working in the caring profession."
"Really enlightening – both to learn about art therapy and to learn more about yourself."
"I have found this course enlightening, interesting and at times inspiring, especially to be in a safe group where people do not feel judged. I would recommend it to anyone who is thinking of going into art therapy, or who isn't!"
"As a counsellor working with young people this course has opened up further the possibilities of image-making, and given me the confidence to encourage it in my therapeutic work."
"Fantastic tutor! Paula really knows her stuff. Art therapy has been brilliant for me, opening new doors in my career and opened me up to new possibilities."
Paula Gillespie-Fotheringham has experience as an educator in Art Therapy & Expressive Therapies in both the UK and Australia for the past 10 years. Holding the post of Head of Faculty at the Ikon Institute and later Program Coordinator for the Masters of Counselling and Psychotherapy at the University of Adelaide.
Paula has been a UK HCPC registered Art Psychotherapist since 2006. Paula is currently a professional member of ANZACATA (the Australian equivilent of BAAT).
Paula has worked in a wide range of child-focused settings – as both a child development specialist, a child psychotherapist and in managerial capacities. These include at Yourtown in the Early Child Development Program, in various Child and Adolescent Mental health services (CAMHS) in the UK, in inpatient psychiatric services and residential units. Paula holds a range of Masters level qualifications (Arts Psychotherapy, research, CBT) and has additional training in trauma related dissociation, EMDR, EFT, Clayfield, play therapy, Learn to Play program and the Safe and Sound Protocol (SSP).