Description
Introduction:
Steve Jobs once said that technology alone is not enough. It's technology married with liberal arts, married with the humanities, that yields us the results that make our hearts sing.
In this special edition of OnePiece Talk, we will take a deep dive into Influencer Marketing where modern art meets technology to create a soaring experience of the human imagination. Zendure, a Palo Alto-based premium consumer tech brand, collaborated with Apexer, a San Francisco street artist, for its Limited Edition creation which celebrated the brand's 5th Anniversary in the US. Where did the idea originate? How did the strategy of working with a street artist lead to brand building and consumer awareness? How did the Limited Edition enhance Zendure's brand recognition in today's crowded marketplace?
We will have Bryan Liu, Co-founder & CEO of Zendure, Apexer, Street Artist of San Francisco, and Shawn Flynn, TV Host and Tech Influencer coming together to share their stories and insights.
Come and be inspired. Don't miss the opportunity to learn, share, and network!
Speaker:
Bryan Liu, Co-founder & CEO of Zendure USA Inc.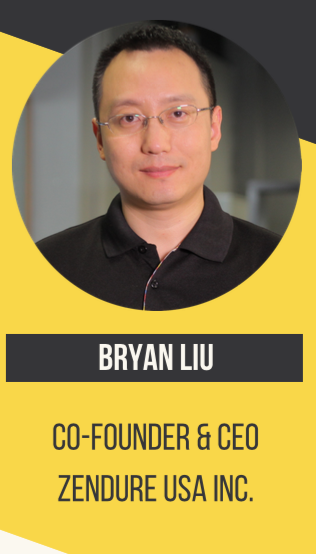 Zendure was founded in 2013 by Tom Haflinger and Bryan Liu. With a distribution to over 50 countries, Zendure has a portfolio of innovative premium quality products, such as the A-Series Portable Chargers, the world's first crush-proof external batteries; Passport, the world's first travel adapter with auto-resetting fuse, and the latest SuperTank, currently a rockstar on Kickstarter, a portable charger that can power your phone for a whole week, and recharge within one hour. Armed with his deep consumer insights and crowdfunding expertise, Bryan Liu is the lead designer for the brand's products and architect for go-to-market strategy. Born in China, he studied at Menlo College as an exchange student in 2003. Bryan lived and worked in three continents, and traveled to more than 30 countries.
Apexer, San Francisco Street Artist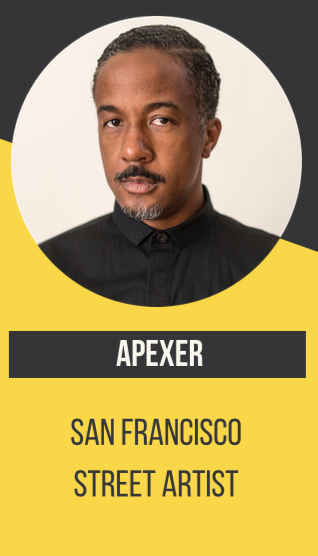 APEXER, a.k.a. Ricardo Richey is a street artist who creates colorful abstract patterns through the use of spray paint. Part of the Gestalt Collective that engages in collaborative murals in San Francisco, Apexer curated mural projects on Bluxome Alley, other districts of San Francisco, and the SFMOMA display windows in association with St. Johns Community Center (San Francisco, 2002). His work has been shown extensively both in the Bay Area and abroad. Recent group exhibitions include Calligraffiti: Writing in Contemporary Chinese and Latino Art, Pacific Asia Museum, Pasadena, CA (2009); Bay Area Now 4, Yerba Buena Center for the Arts, San Francisco (2005), White Walls, and the Luggage Store Gallery. He was the artist in residence at the Headlands Center for the Arts (2007) and was featured in documentaries and publications regarding the Mission District in San Francisco.
Shawn Flynn, TV Host, Tech Influencer, Silicon Valley Successes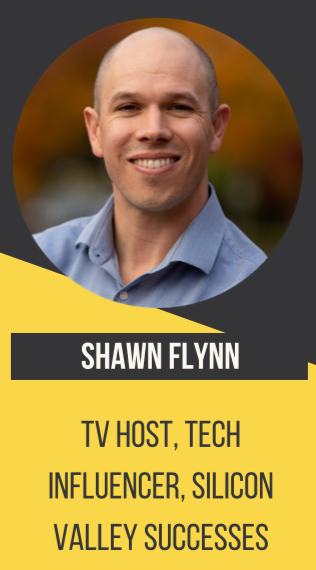 Shawn Flynn is a TV host and Tech Influencer. He founded Silicon Valley Successes, a TV platform headquartered in Mountain View. He interviews experts and entrepreneurs to give the world access to knowledge and experience in Silicon Valley. Shawn regularly works with incubators, accelerators, angel groups, VC, local governments, and institutions to promote economic growth. He helped companies from overseas land and set-up operations in Silicon Valley as well as Silicon Valley companies set up offices, partnerships and funding relationships overseas. Shawn is passionate about building a bridge that connects Silicon Valley and the rest of the world.
What you will learn:
Know who influences your target customers and why

Create new stories using disruptive influencer tactics and drive real engagement

Increase desired brand influence
Food and beverage will be provided courtesy of Zendure USA Inc.
Moderator:
Shelby Fabianac, Co-organizer, SVFC, Tech, Fashion & Beauty Enthusiast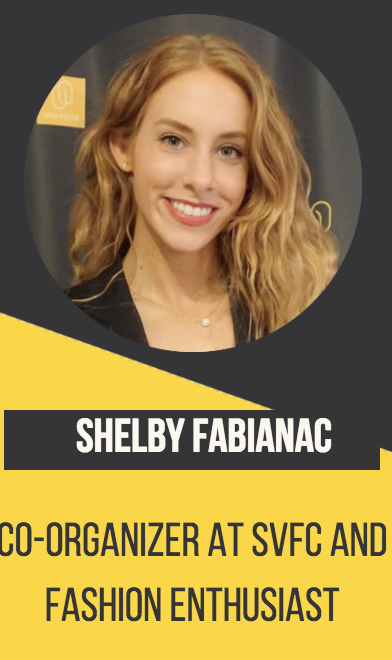 Event Agenda:
6:00 pm - 6:30 pm Registration
6:30 pm - 7:20 pm Panel Discussion
7:20 pm - 7:30 pm Q&A Session
7:30 pm - 8:00 pm Lucky Draw (Zendure X Apexer Limited Edition)
Networking
Event organizers:
Jennifer Tang, Co-organizer of SVFC (Silicon Valley Founders Club)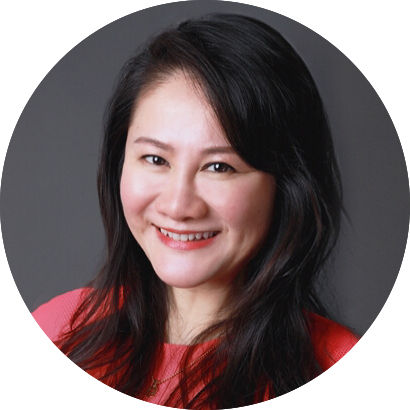 With extensive working experience across Asia Pacific, the U.S., and Europe, Jennifer has a background in corporate affairs, integrated marketing, and public relations with Fortune 500 companies such as P&G and global fashion brand Levi's. Based in San Francisco, she advises Bay Area consumer tech start-ups, a Singaporean government agency, and an SF non-profit on their communications/fundraising strategies. She also volunteers with tech, business, and PR forums in Silicon Valley, such as the Churchill Club and PRSA.

Silicon Valley Founders Club is a platform providing the Bay Area startups and business professionals with opportunities to learn, share, and connect in the technology space of fashion, beauty, and lifestyle. Founded in June 2017 by Elaine Yin, a fashion tech influencer in San Francisco, the meetup group runs monthly events with topics in the areas where fashion, beauty, design, and technology converge. Since its establishment, the Club has hosted more than 20 events with over 2,000 attendees in the Bay Area. For more event news, please subscribe to the group website https://www.svfoundersclub.org/ and joining its community group chat on Facebook and Wechat.

OnePiece Work is a shared co-working space, which connects global business professionals and leading entrepreneurs. We are a trend spotter – specializing in finding and connecting entrepreneurs who have a hunger for greatness and a desire for global expansion. OnePiece Work redefines workspace, serves from global incorporations to freelancers and start-ups. With the rapid growth of the shared economy, the future workplace is no longer office buildings, homes, or cubicles, but rather a community where people with different backgrounds to inspire each other, innovate and share ideas and resources. OnePiece Work combines businesses across industries, creates comfort space for everyone enjoy in work and social together. We invite you to leverage and be a part of our exclusive network of entrepreneurs and venture capitalists with a deep understanding of consumers' habits locally, and a shared desire for business growth.