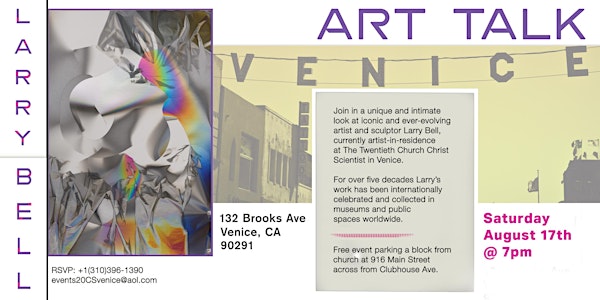 Art talk with Larry Bell - acclaimed Venice Artist and Sculptor
Location
132 Brooks Ave
132 Brooks Avenue
Los Angeles, CA 90291
Join in an intimate conversation with Larry Bell, an ever-evolving and central figure in Contemporary West Coast art for over 50 years.
About this event
Larry Bell's work reflects a lifelong investigation into the properties of light. His passion for playing with those properties with reverence and spontaneity belies and even defies the impressively technical nature of his practice.
From his earliest experimental paintings in the 1950s to the glass cubes and glass-panel sculptures in the 60s and 70s, his experimentation with vapor drawings in the 80s and his most recent 'mirage works' and 'light knot' sculptures, Bell's career reads as one long and beautiful experiment in the properties and relationship of light on surfaces in space, and the spaces in which to create the work. Since 2015, Larry Bell has been Artist-in-residence at the Twentieth Church Christ Scientist in Venice, where he creates his mirage works, named Church Studies.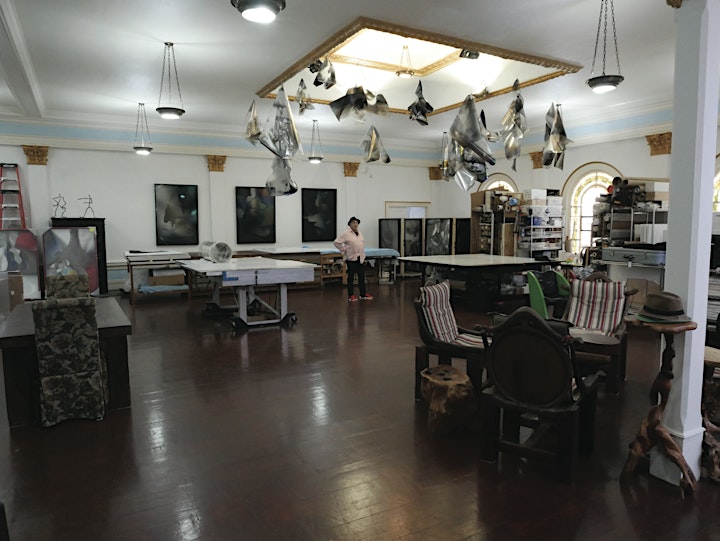 Photo: Larry Bell in Venice church studio. (Photo credit: Ollie Bell)