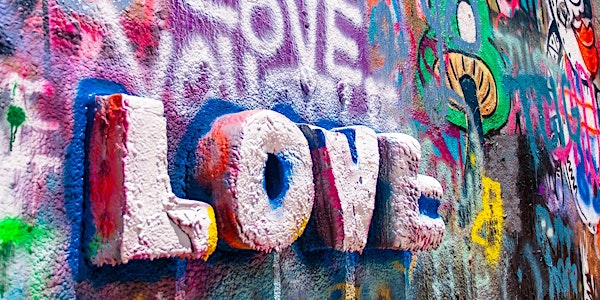 Art Talk: Panel Conversation
Join us for a panel conversation about street art and photography!
When and where
Location
Motherbrook Arts and Community Center 123 High Street Dedham, MA 02026
About this event
Join us for a panel conversation about street art and photography in conjunction with the exhibition Outside/ In: Graffiti & Street Art Through the Photographer's Lens. During this program, we will discuss the process, inspiration, and perspectives of several artists exhibiting in the show as well as painters and artists working in the public space today.
Panelists: Sal D'Antona, Mary Newell DePalma, Percy Fortini-Wright, and Dicky Stock
Moderated by: Renana Greenberg Kehoe
Sal D'Antona is Dedham based (and Dedham born) artist. He is known for several public art projects in town including the mural in Oakdale Square, the Van Gogh utility box on East Street, and the "Bengal bunny," among others. Sal holds a degree from the Art Institute of Boston and has also attended the Animators Union School in Burbank, CA. He lived in Los Angeles for 6 years studying animation. Pen and ink is his favorite medium and he loves to do public art, to make something bland or ugly, interesting or beautiful.
Mary Newell DePalma is a New England based artist whose many talents include calligraphy, hand knitting, and most prominently, picture book illustration. She has illustrated twenty picture books, and is the author of seven, including A Grand Old Tree, an IRA/CBC Children's Choice in 2006, and Bow-Wow Wiggle-Waggle, one of Bank Street College of Education's Best Books of 2013. In her long and varied illustration career, Mary has drawn just about everything, including eyeballs, cans of shrimp, mice, matchsticks, and dogs in swimsuits.
Percy Fortini-Wright is a Boston based artist who received both his BFA and MFA from the Art Institute of Boston at Lesley University. While in his youth he wrote graffiti, most active during the late 1990's, becoming a technician of wild style graffiti letters, tags and bubble letters while simultaneously he evolved as a traditional painter of scenes, abstraction, and portraiture. Percy has participated in many graffiti events including Meeting of Styles in the Bronx, NYC, Under Pressure in Montreal, Canada and Urban Basel in Basel Switzerland. His work has appeared in a number of art publications including New York Times, the Boston Globe, Boston Herald, Juxtapoz, ArtScope, Annie Selkie's Fresh American Style, American Art Collector and the centerfold of the Improper Bostonian magazine, PBS (Open Studios with Jared Bowens) and Nominated Bostons Best award by the Improper Bostonian in 2015.
Dicky Stock is a Boston artist and comedian. In recent years, Dicky has animated several films including the animated series SexCoward. He is also a writer whose comedic articles have been featured in The Hard Times, a San-Francisco based satirical magazine. Since the pandemic, Dicky has been photographing various parts of the city and digitally overlaying the images with numerous visuals, thus creating striking photographs that provoke the imagination with a play on color, size, light, and recognizable Boston landmarks.
Renana Greenberg Kehoe is the Founder and Executive Director of Parent Tours, which offers art and museum tours for parents with babies. She also works for Harvard University in the External Relations department at Harvard Business School. Prior, Renana held positions at the Harvard Art Museums and the Isabella Stewart Gardner Museum. She is a former tour guide at the Institute of Contemporary Art in Boston and formerly taught art history and arts management courses for the Art Institute of Boston at Lesley University, Suffolk University, and Brookline Adult and Community Education. In the past, Renana chaired the Brookline Commission for the Arts and currently serves as a board member and volunteer for several nonprofit organizations.
Free and open to all.
Image: detail of photograph by Hector Velazquez