ART & SOUL: Hamptons celebrates art created by influential and emerging Black and Brown artists living in the Hamptons and beyond.
About this event
This 3 day weekend event will encourage people to visit Southampton to support, engage, and connect with artists of color. This experience will consist of an art walk, live music and entertainment, soulful cuisine, curated cocktails, shopping Black-owned businesses, and learning about the Native American Shinnecock Tribe.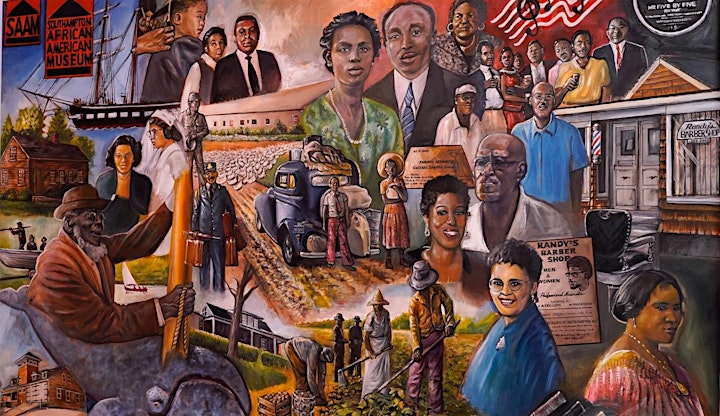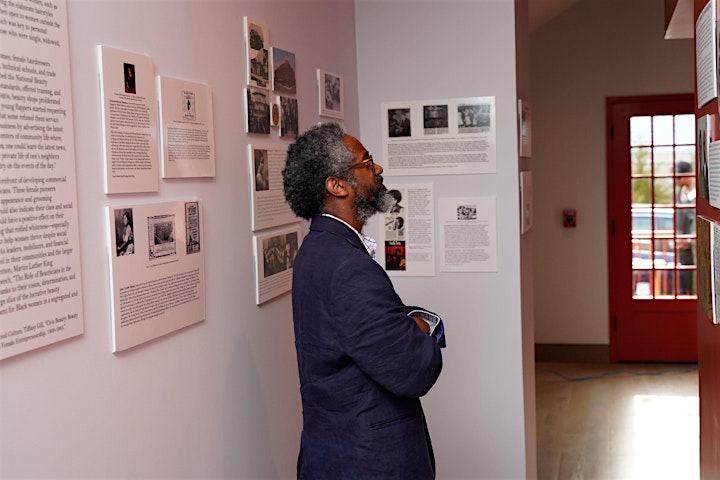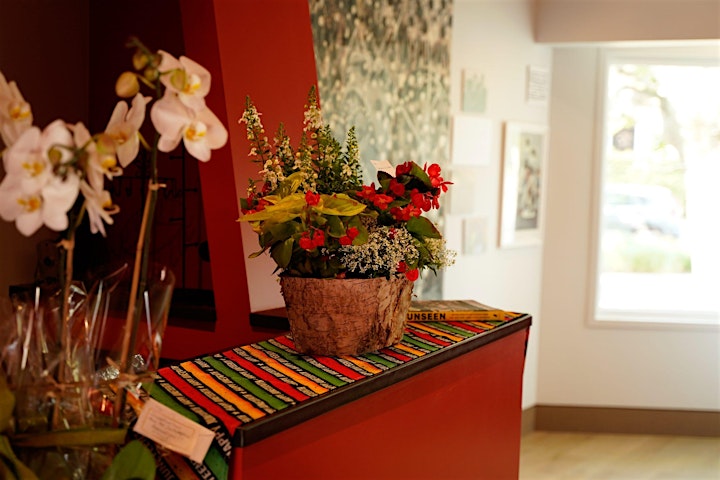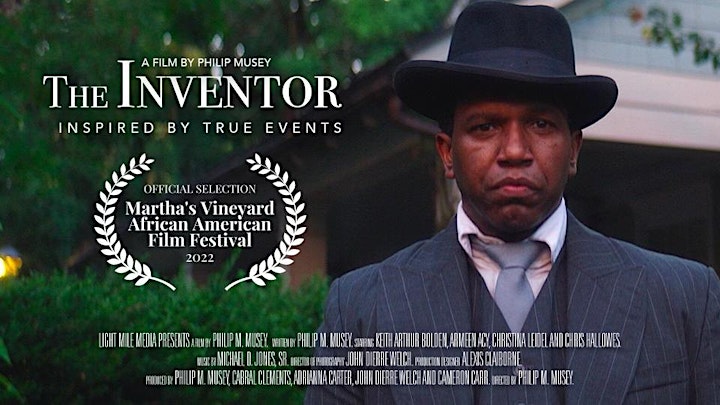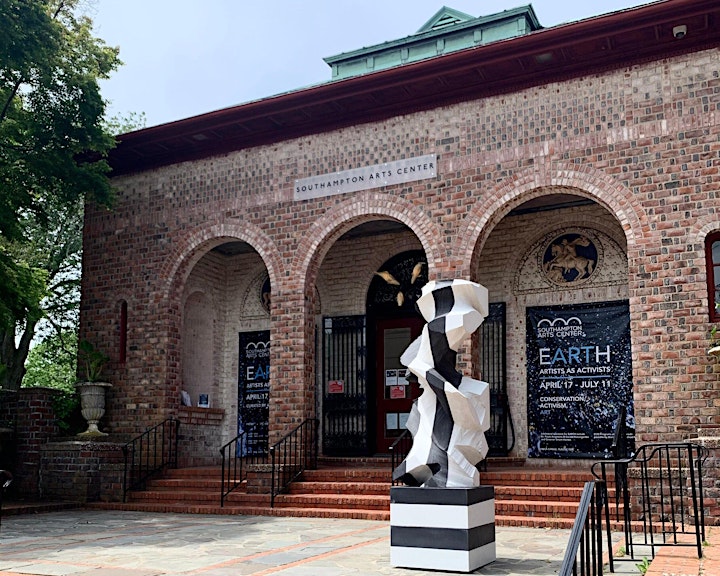 JOIN US FOR A FUN-FILLED WEEKEND EXPERIENCE IN THE HAMPTONS CELEBRATING ART CREATED BY BLACK & BROWN ARTISTS LIVING IN THE HAMPTONS AND BEYOND.
VIP ALL ACCESS PRE-MIXER: Early Check-In for VIP ALL ACCESS PASS holders, refreshing Cocktails, Complimentary Snacks, and ART & SOUL Welcome Gift
EXCLUSIVE FILM SCREENING: Special Screening of 'The Inventor' (short film) followed by a Q&A with the film director and cast members. Live Entertainment provided by DWAYNE KERR (flutist at Erykah Badu). Taking place at the Southampton Arts Center.
'LATE NIGHT' OPENING COCKTAIL RECEPTION & GARDEN SOIRÉE: Enjoy curated Cocktails, Meet & Greet with the founder of the Southampton African American Museum, while strolling through a sculpture garden and celebrate the summer social scene in the Hamptons. Taking place at the Southampton Arts Center.
ART WALK: Special Tour of the Southampton African American Museum
VIP HAMPTONS BRUNCH: Brunch Meal Only
VIP POLO MATCH & COCKTAIL PARTY: Breathtaking afternoon enjoying Polo Match, Open Bar, Hors d'oeuvres, Preferred Seating in VIP Cabana, and Network with a Hamptons crowd
VIP SOUL LIVE EXPERIENCE: Hosted by KEVIN THOMPSON - THE ENTERTAINER, with live music performances by GRAMMY-Nominated R&B/Soul singer KENNY LATTIMORE, R&B/Soul singer ESNAVI, and BRENDA BRAXTON (Broadway's CHICAGO THE MUSICAL). Meet & Greet with celebrity talent for VIP ALL ACCESS Pass Holders. Taking place at the Southampton Arts Center.
SHINNECOCK INDIAN RESERVATION: Private Tour of MA'S HOUSE & BIPOC ART STUDIO led by Jeremy Native
VIP BLACK CULINARY EXPO: Curated Soulful Cuisine and Signature Cocktails by Celebrity Chefs. Panel discussion presented by BLACK WOMEN IN MEDIA
COMMUNITY LIVE PAINTING MURAL: Presented by ROAD TO ARTDOM FOUNDATION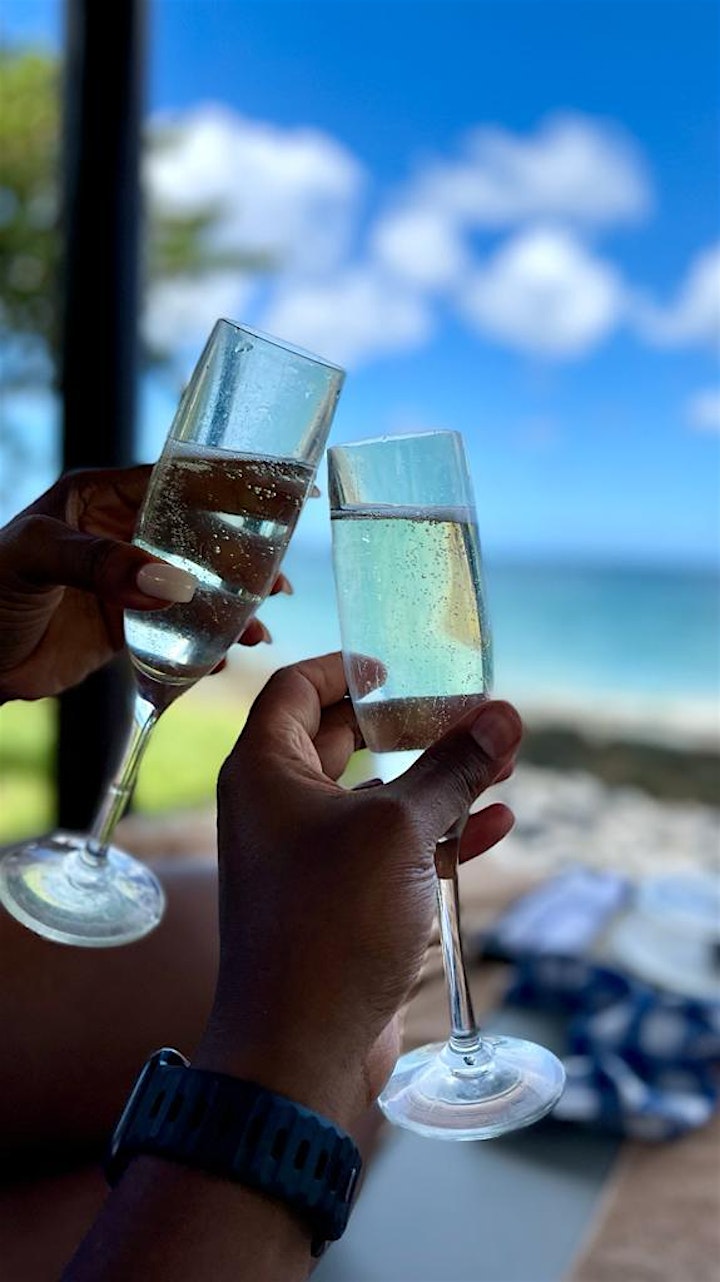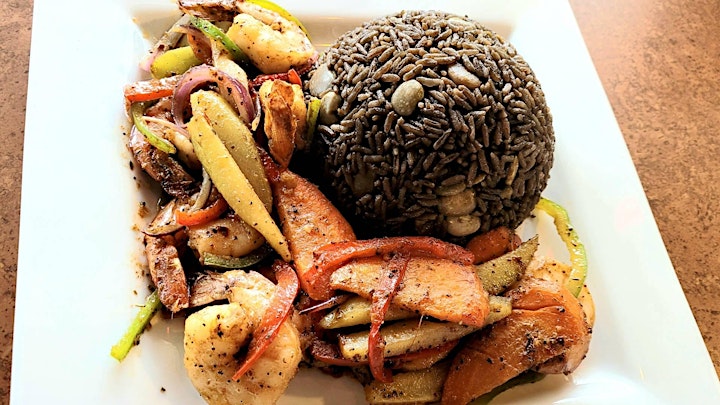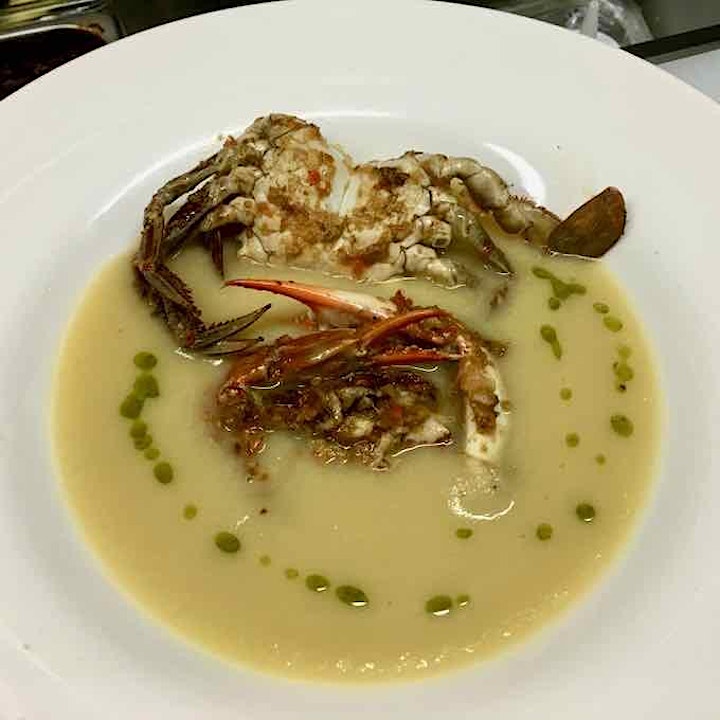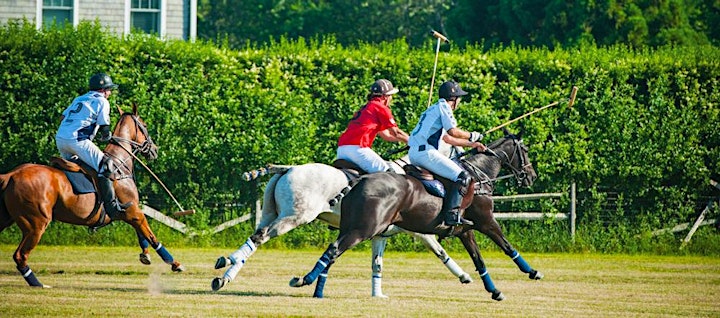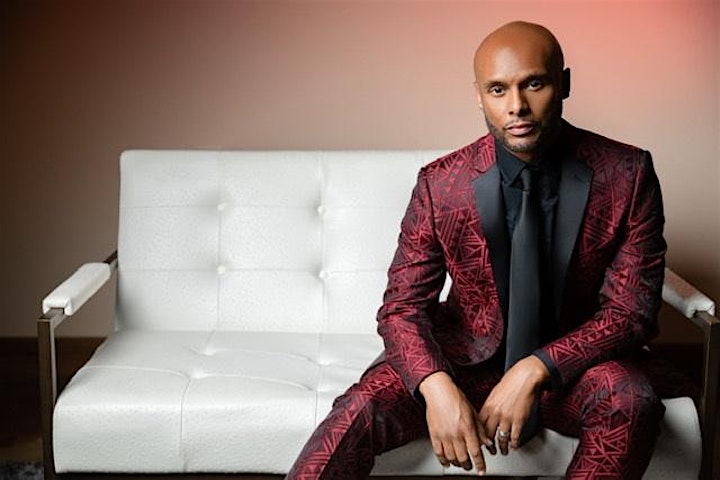 GRAMMY-NOMINATED R&B/SOUL SINGER KENNY LATTIMORE will be headlining the VIP SOUL LIVE EXPERIENCE.
Hailed by the New York Times as a "modern soul man," GRAMMY Award nominated singer/songwriter Kenny Lattimore is in a groove with two back-to-back Top 10 songs "Stay On Your Mind" and "Love Me Back" — both lead singles from his independent label SincereSoul Records.
"I want to authentically perform music that covers all the genres and emotions that I have lived and loved throughout the years. From breakup and makeup songs, to the highs and lows, from gospel to jazz to R&B — I want to make sure each album reveals more about me."
The singer has garnered GRAMMY, Soul Train and Stellar Awards nominations as well as the NAACP Image Award for Best New Artist. His nuanced vocals have graced projects by a diverse array of artists from Musiq Soulchild and Rachelle Ferrell to Nancy Wilson and Boney James. This prestigious list also includes Kanye West, who sampled Lattimore's "Lately" for the track "I'm in It" from West's #1 album Yeezus. Lattimore also created musical magic on the iconic movie soundtracks Love Jones, Best Man and Disney's Lion King II Simba's Pride.
Website: www.kennylattimore.com
Facebook: @officialkennylattimore
Instagram: @kennylattimore
Twitter: @kennylattimore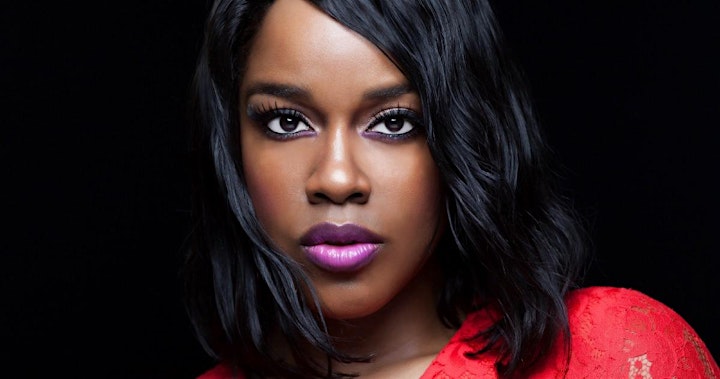 TOP 40 R&B/SOUL RECORDING ARTIST ESNAVI will be performing during the VIP SOUL LIVE EXPERIENCE.
The Top 40 Urban A/C Recording Artist, hailing from Milwaukee, Wisconsin, is a multifaceted artist with a voice of undeniable soul, lyrics of thought provoking truth, and music that harmoniously blends everything in between. Since the release of Exit E, which has received critical acclaim as one the "Best Albums from an Independent Artist", Esnavi has been taking the music industry by storm. Securing music licensing deals, television appearances and beauty campaigns after breaking out with her debut single, Unexpected Love, which reached the Top 40 on the Urban Adult Contemporary Charts and became part of the worldwide karaoke music catalog. The follow up single, What U Need, was featured on VH1's Love & Hip Hop: New York Season 4 Premiere.
Much more than a singer/songwriter, the dynamic performer has taken the stage at Hello Harlem hosted by RevoltTV, as well as highly coveted venues such as Madison Square Garden, Essence Music Festival, The Apollo, Brooklyn Academy Of Music, BET Music Matters, B.B. King Blues Club, The Blue Note, Rockwood Music Hall, Sofar Sounds, and more. Her track record landed her performances alongside Tyrese, Lenny Williams, Johnny Gill, Goapele, beat box legend Rahzel and fellow Milwaukee native, Grammy-nominated recording artist, Eric Benet. She has also appeared and performed on VH1's hit reality show, Mob Wives and on Bridezillas, which airs on WeTv. Her music has also been seen and heard on VH1, VH1 Soul, BET, Centric and MTV.
Website: www.esnavi.com
Facebook: @esnavilive
Instagram: @esnavi
Twitter: @esnavi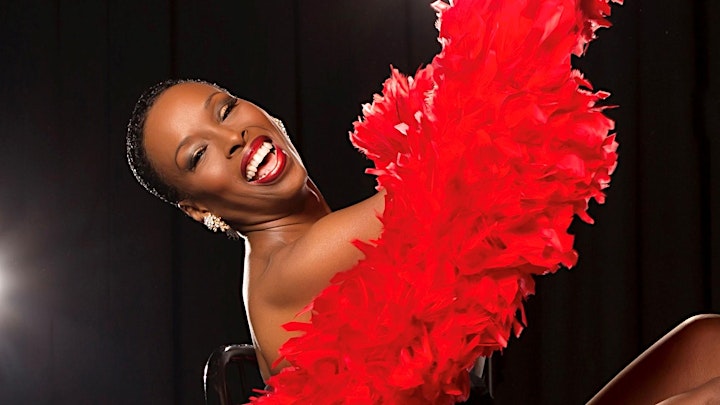 SPECIAL PERFORMANCE BY BRENDA BRAXTON, star of Broadway's CHICAGO THE MUSICAL, during the VIP SOUL LIVE EXPERIENCE.
Brenda Braxton-author, singer, dancer, actress-has had a theater career that has taken her from chorus girl to leading lady. She is a native New Yorker and graduate of the High School for the Performing Arts. In 1976 she auditioned for and joined her first Broadway show, GUYS AND DOLLS. She was featured on Broadway in SMOKEY JOE'S CAFE, where she was nominated for a Tony Award and the recipient of the NAACP Theater Award, Chicago's Jefferson Award and GRAMMY for Best Cast Album. In 2003 she joined the Broadway cast of CHICAGO THE MUSICAL in the starring role of Velma Kelly playing opposite Usher, Bebe Neuwirth, Rita Wilson and Brian McKnight. A few of her other Broadway credits include JELLY'S LAST JAM, CATS, LEGS DIAMOND and the original production of DREAMGIRLS.
Website: www.brendabraxton.com
Facebook: @brendabraxton
Instagram: @bbraxtonact2
Twitter: @bbraxtonact2
Date and time
Refund policy